The goal of the
mmWave Networks
Project Group is to define and advance wireless networking solutions that utilize millimeter-wave spectrum (~30 to 300 GHz) to address the constantly growing demand for bandwidth by delivering gigabits of capacity more quickly, easily and cost-effectively compared to deploying fiber.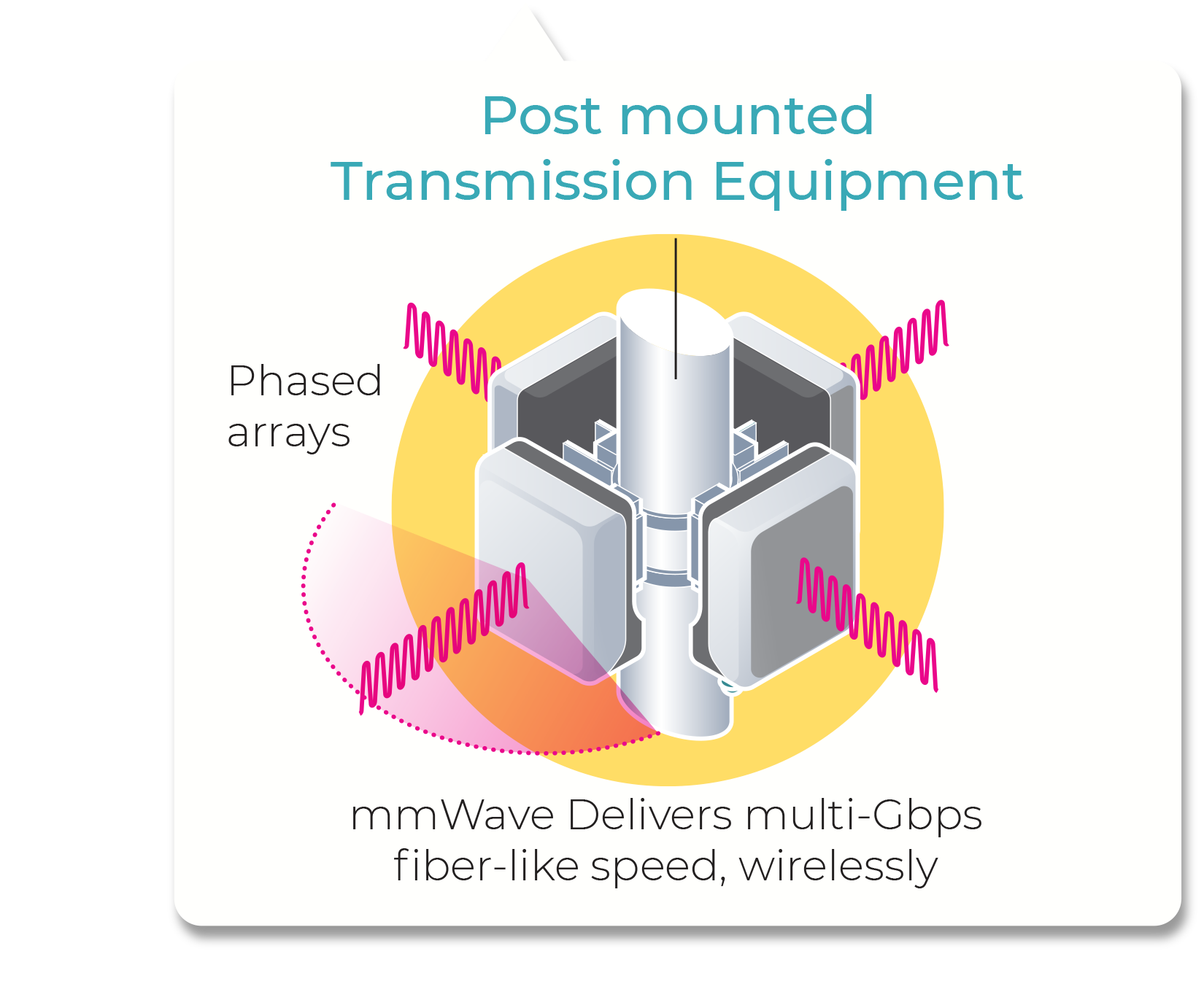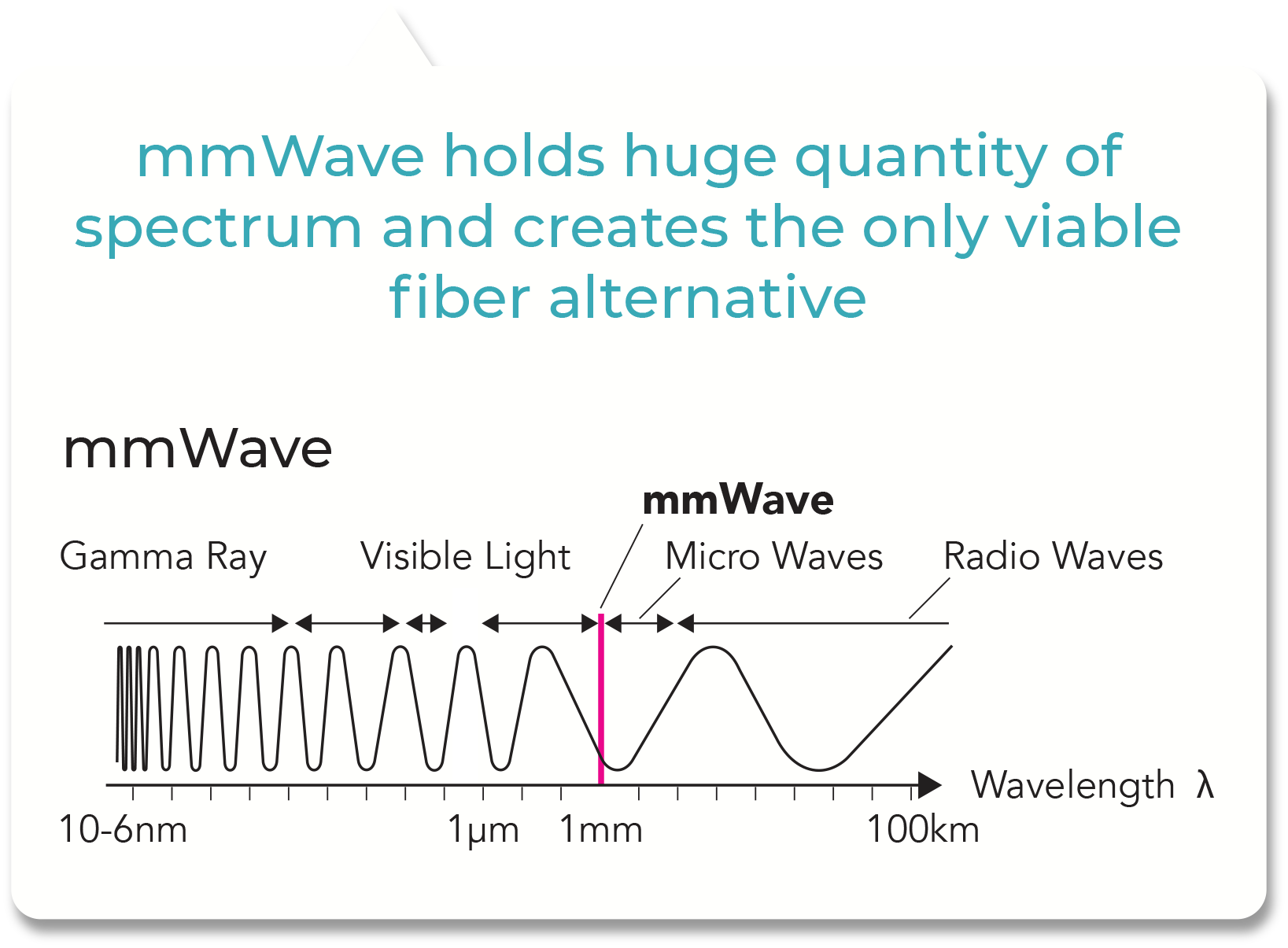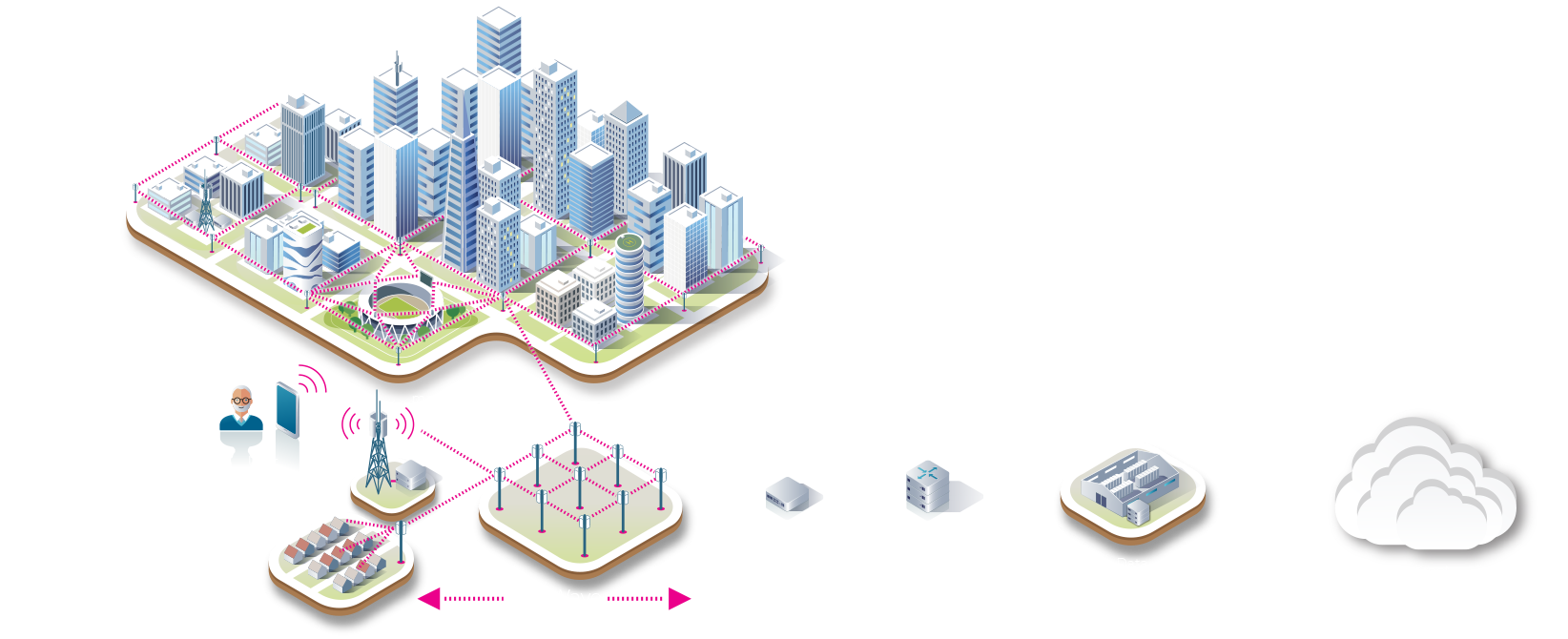 Join TIP to collaborate with Operators, Infrastructure Providers, Academic Institutions, and Integrators in conceiving new and innovative ways of building, testing and deploying telecom network infrastructure.
Co-chair
Salil Sawhney
Facebook
Co-chair
Andreas Gladisch
Deutsche Telekom
System planning
This subgroup focuses on how to build the network
COST ECONOMICS
Lead by: Sandro Krauss (Deutsche Telekom)
This track will create a template that operators can populate with their specific deployment characteristics and goals to determine if the chief benefit of the deployment will be revenue generation or cost savings.
NETWORK PLANNING
Lead by: Monika Jaeger (Deutsche Telekom)
This track focuses on a collection of tools to be optimized for the specific requirements of 60GHz networking so service providers can accurately model their deployments for optimal coverage while minimizing the amount of equipment to be installed.
Technical analysis
This subgroup focuses on the science behind millimeter wave technology, including evaluation and testing
TECHNICAL VALIDATION
Lead by:
Jakob Belschner (Deutsche Telekom)
Olaf Bonness (Deutsche Telekom)
This track creates methodologies and define test approaches that can be used to investigate mmWave networks for usage scenarios like WTTx and small cell backhaul.
CHANNEL MODELING
Lead by:
Ketaki Mangalmurti (Facebook)
Dimitris Siomos (Deutsche Telekom)
This track will focus on enhancing the channel model for millimeter wave propagation predictions and performance analysis. This will be done through a combination of controlled measurements using a channel sounder and computer simulations using ray tracing to derive a channel model that can be used for realistic link and system level simulations.
Commercial operation
This subgroup focuses on regulatory and commercial issues related to millimeter wave network operations
DEPLOYMENT BEST PRACTICES
Lead by:
Alan Norman (Facebook)
Michael Dueser (Deutsche Telekom)
This track seeks to identify and communicate policies and best practices that enable cost-efficient and sustainable mmWave deployments that serve both the community and providers and which drive widespread broadband availability and adoption.
CUSTOMER PREMISES EQUIPMENT (CPE)
Lead by:
Katja Henke (Deutsche Telekom)
Michael Timmers (Nokia)
This track focuses on technical details of CPE, including device design and functionality.
SMART CITY CONNECTIVITY
This track will define smart city connectivity requirements for the mmWave spectrum from the perspective of service providers, municipalities, public services, and other interested parties.
Connectivity in urban environments is becoming more important than ever. Service providers want to deliver better connectivity to customers, and municipalities want to better serve their citizens with improved delivery of public services.
This playbook addresses smart city service requirements and provides an overview of mmWave technology, mmWave spectrum and deployment regulation, and best practices recommendations. The goal is to help infrastructure providers, network operators, and cities take an informed approach to technology selection, and facilitate the hosting and deployment of telecommunications equipment.
TIP mmWave Radio Link Aspects
This document defines a methodology for the validation of the performance of an mmWave radio link, that is part of a mesh network.
TIP mmWave CPE Market Adoption Requirements
This document is intended to provide guidance and information regarding different installation options and challenges for client nodes.
Download White Paper
Study of mmWave Signal Propagation in Non-line-of-sight Environment
The white paper is a study of mmWave signal propagation in non-line-of-sight (NLOS) environment. Traditional network planning at mmWave is limited to line of sight (LOS) paths between the transmitter and receiver. The main objective of the study is to demonstrate the propagation of NLOS signals in a network and provide recommendations for improvements to network planning tools and optimization techniques for planning mmWave networks.
Download White Paper
Analysis of 28GHz and 60GHz Channel Measurements in an Indoor Environment
The white paper is a comprehensive side-by-side study of propagation in the 28GHz and 60GHz bands. The goal is to show the performance of both mmWave bands, side-by-side, in the same environment. This paper discusses the results of an indoor propagation study characterizing transmission losses and reflection losses through foliage and common building materials.
Download White Paper
mmWave Measurement Campaign using Terragraph Channel Sounders
A technical report on performance measurement and channel sounding experiments for Terragraph radios for the mmWave Networks project group
Download White Paper
Path to Commercialization: From Technical Trial to Commercial Pilot
This report shows how fixed wireless access (FWA) using last mile 60 GHz millimeter was (mmWave) technology can help to solve the challenge in the connectivity ecosystem and prove to be a valuable tool in this toolset. This best-practice report focuses on the equipment needed, feedback regarding installation at the customer's site, and other findings from the Hungarian field trials of FWA / WTTH.
Download White Paper
Leveraging Streetlights for the Digital Future
Deployment of high capacity urban mobile networks and smart city applications converges on assets in the public space, such as streetlights. This study and analysis deepens the understanding of the obstacles to deploying on streetlights today and points to possible pathways to accessing such assets to enable fast and flexible deployments
Download White Paper
TIP Channel Sounder Program Results Summary Report
This report is a compilation of point-to-point measurement results from the TIP Channel Sounder Program participants. Contributions include the measurement of effective propagation and channel response of V-band signals in a variety of settings and use cases, including indoor, outdoor, suburban, urban, smart cities, mobile backhaul, and agricultural. A range of propagation conditions were investigated including clear LOS, blocked LOS, through foliage, bounced/reflected, in traffic, mobile, aerial, and over varying weather conditions.
The Channel Sounder Program was a collaboration between TIP Members —academic institutions, operators, and equipment vendors – to contribute to the global knowledge base of millimeter wave channel characteristics through a set of detailed, controlled experiments.
Download Report
TIP Street Smart Module Requirements for Integrated Street Assets
Mobile network operators are densifying their networks through the installation of small cells that must fit within a physical and visual footprint that is acceptable to municipalities. TIP Street Smart requirements approach provides a "chassis in the street" for small cells and other communications and sensor devices.
Read the requirements document
Upcoming events
There are no upcoming events at this time.
Past events