The
OpenRAN
Project Group is an initiative to define and build 2G, 3G, 4G, and 5G RAN solutions based on general-purpose vendor-neutral hardware, open interfaces and software.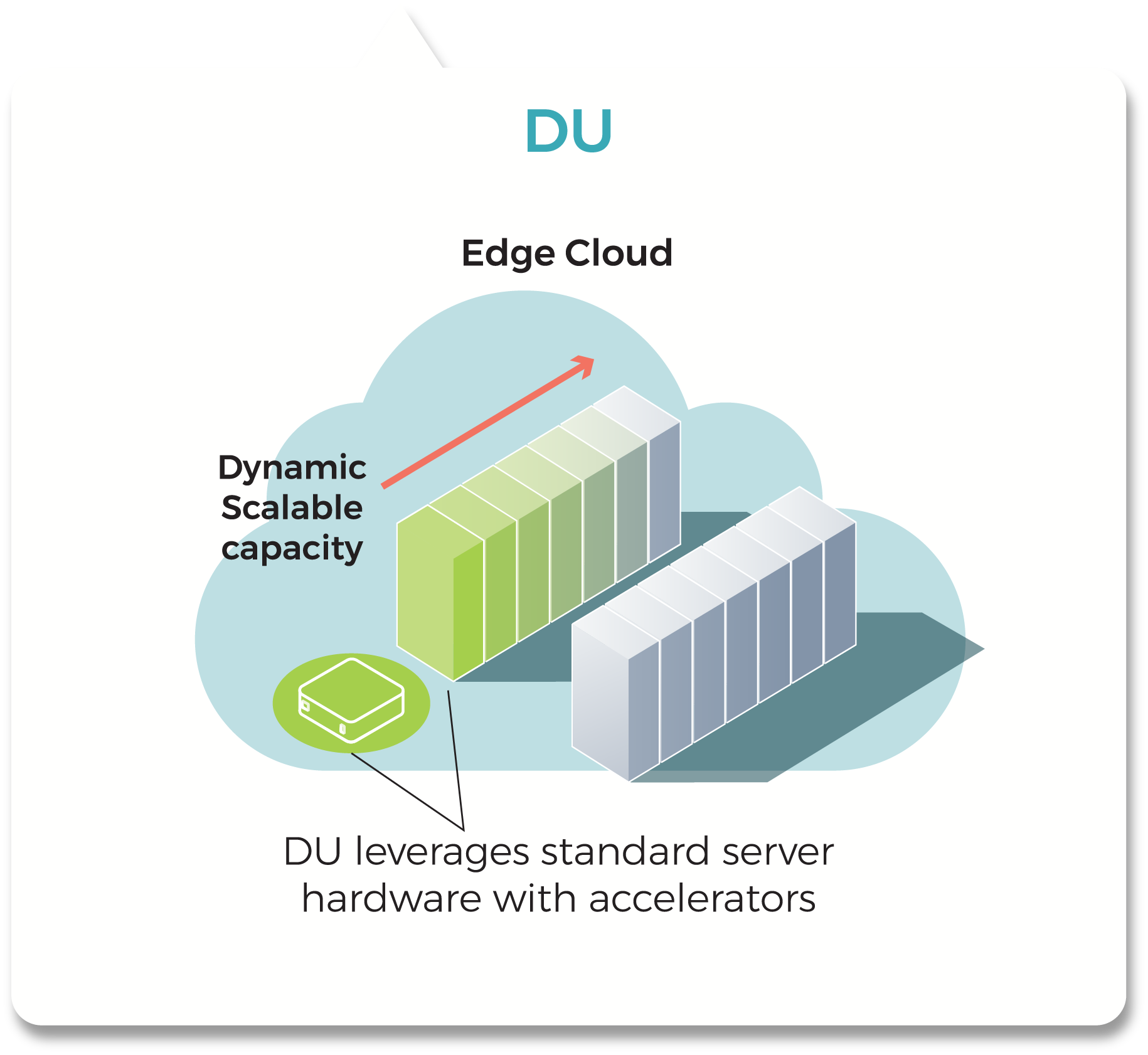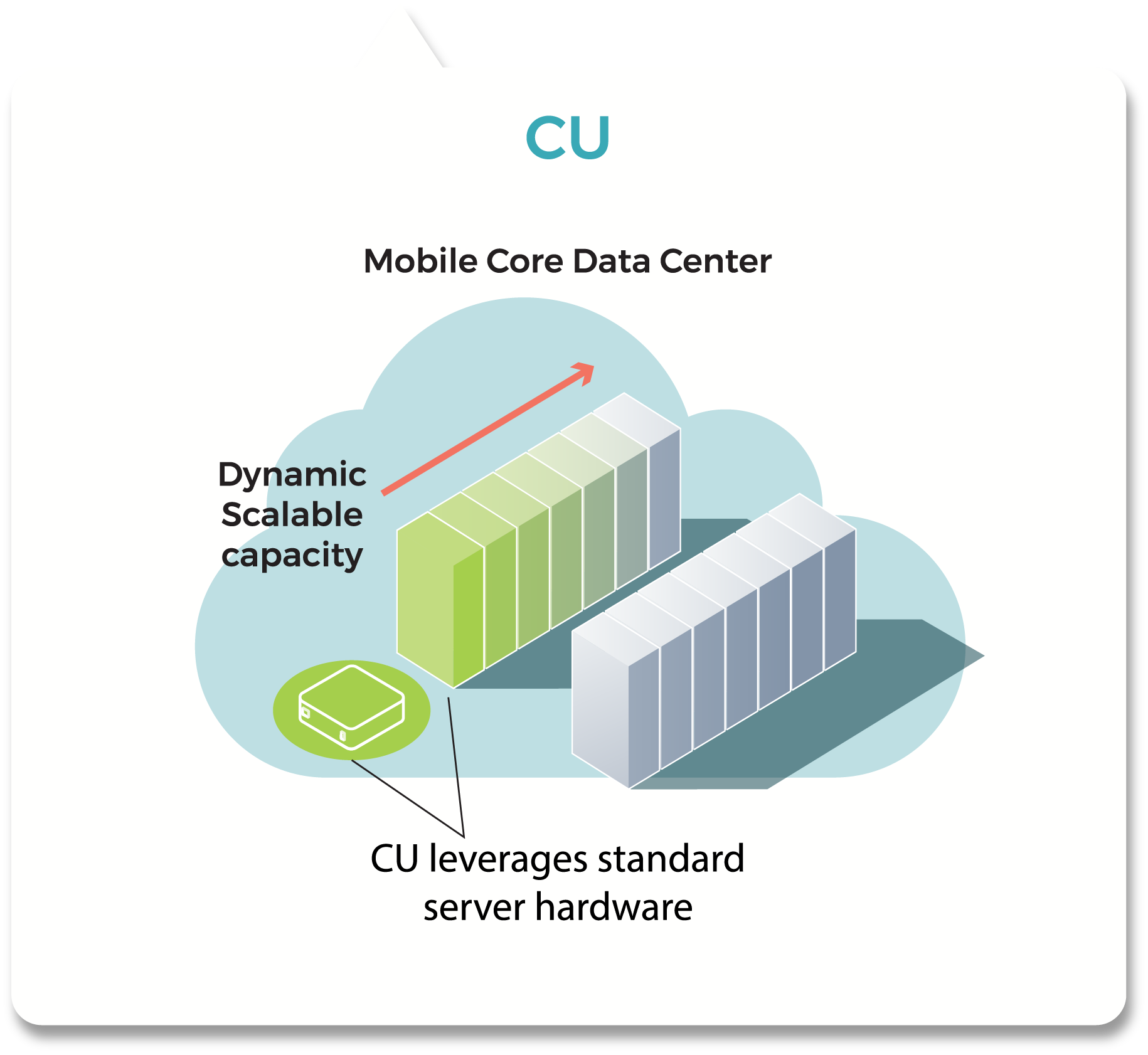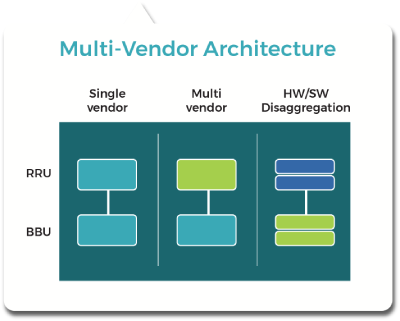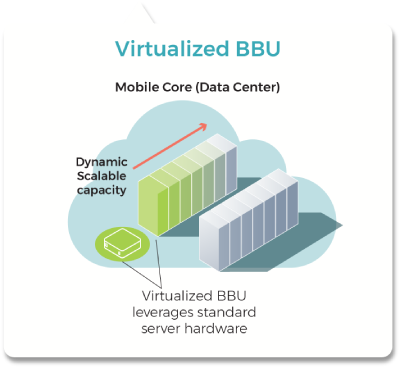 OpenRAN's mission is to accelerate innovation and commercialization in RAN domain with multi-vendor interoperable products and solutions that are easy to integrate in the operator's network and are verified for different deployment scenarios. TIP's OpenRAN program supports the development of disaggregated and interoperable 2G/3G/4G/5G NR Radio Access Network (RAN) solutions based on service provider requirements.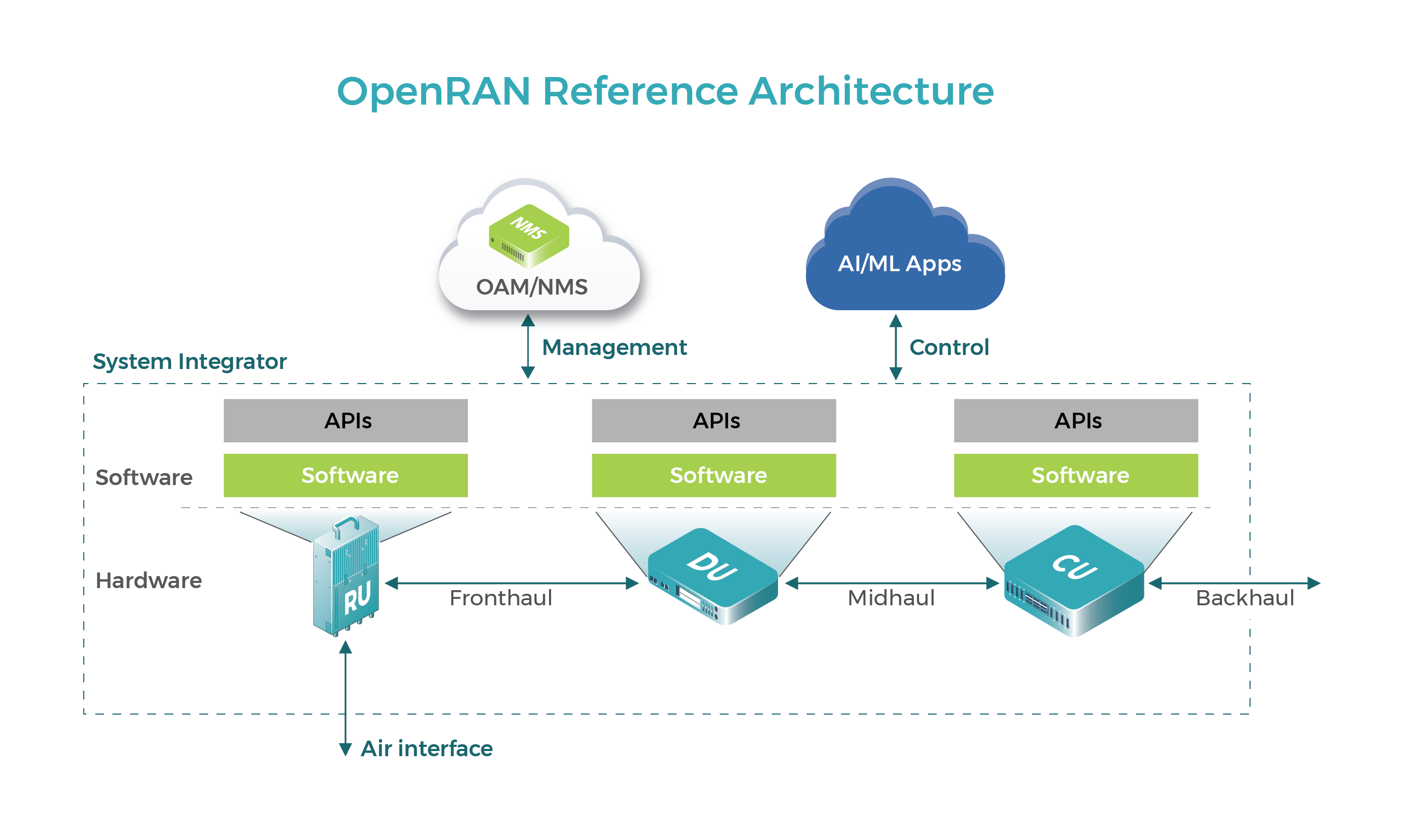 Key OpenRAN tenets include:
Disaggregation of RAN HW & SW on vendor neutral, GPP-based platforms
Open Interfaces – Implementations using open interface specifications between components (e.g. RU/CU/DU/RIC) with vendor neutral hardware and software.
Multiple Architecture Options, including

An all integrated RAN with disaggregation at SW and HW level
A split RAN with RU, BBU (DU/CU)
A split RAN with RU, DU and CU
A split RAN with integrated RU/DU, CU

Flexibility – Multi vendor solutions enabling a diverse ecosystem for the operators to choose best-of-breed options for their 2G/3G/4G and 5G deployments
Solutions implemented on either Bare Metal or Virtualized or Containerized Platforms
Innovation via Adoption of New Technologies (AI/ML, CI/CD…)
Supply Chain Diversity
Northstar for OpenRAN is to drive abundant last mile wireless connectivity. OpenRAN plans to achieve this through developing a vibrant ecosystem that is:
Rapidly innovating at every layer, every component of the RAN technology stack, and
Continually improving the performance of RAN through innovation, automation and competition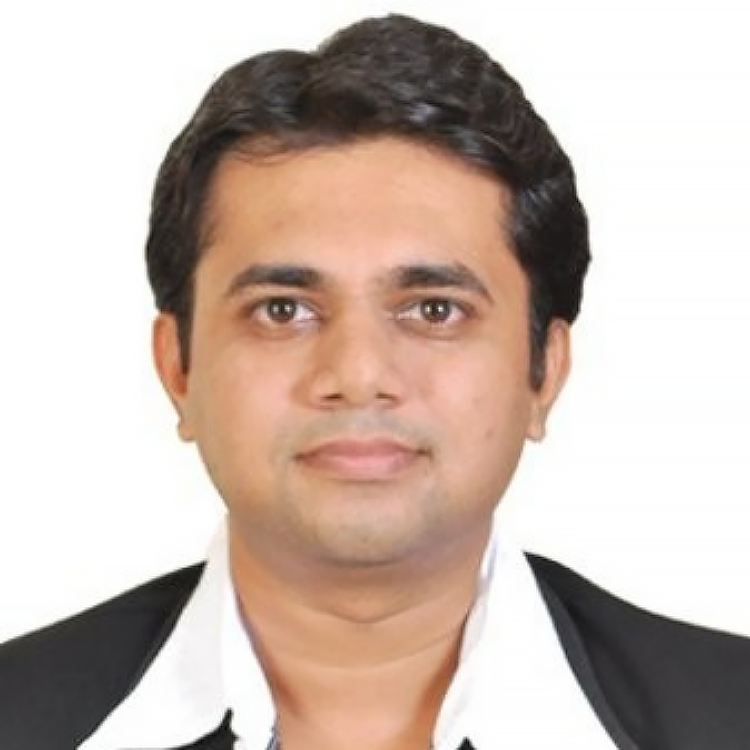 Co-chair
Devang Solanky
Vodafone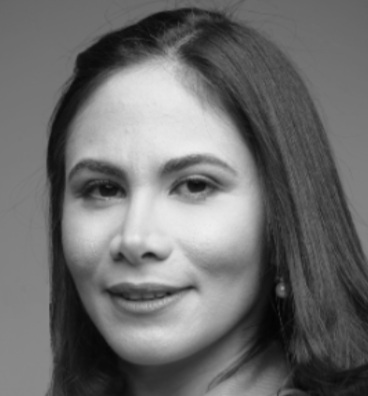 Co-chair
Atoosa Hatefi
Orange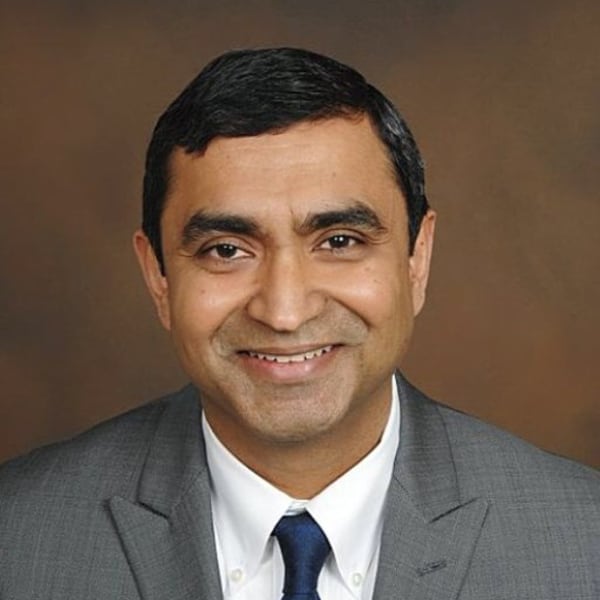 Co-chair
Durga Satapathy
T-Mobile USA, Inc.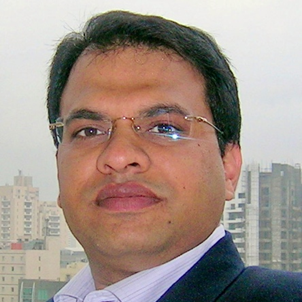 Co-chair
Saurabh Mittal
Airtel
TIP OpenRAN Liaisons
TIP OpenRAN seeks strong partnerships across the industry with organizations having a similar vision and working to accelerate disaggregation and innovation in RAN technologies . The goal is to bring the ecosystem together to take a holistic approach towards building next-generation RAN. TIP OpenRAN will continue to collaborate with other industry organizations, including GSMA, ONF , and O-RAN ALLIANCE, through established liaison agreements.

RU
Led by: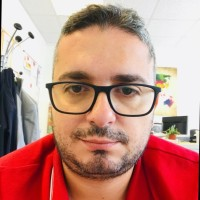 ​
Okan Ilker (Vodafone)

The goal of the RU (Radio Unit) subgroup is to develop RU HW built on open and disaggregated architecture. The RU would offer significant deployment and operational cost reduction compared to traditional proprietary base stations in mobile network. The group, in conjunction with leading global operators and OpenRAN technology ecosystem will harmonize requirement for radio units.

The deliverables include:
Multiple RU options for various deployment use cases including single band RU, multi band RU, maMIMO RU
Platform architecture and HW/SW Requirements
Reference architecture and design requirements for the RU for identified deployment use cases, defining requirements, and specifying architecture and designing requirements
DU and CU
Led by: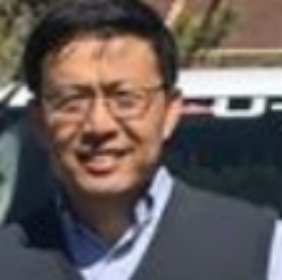 ​
Zheng Cai (T-Mobile USA, Inc.)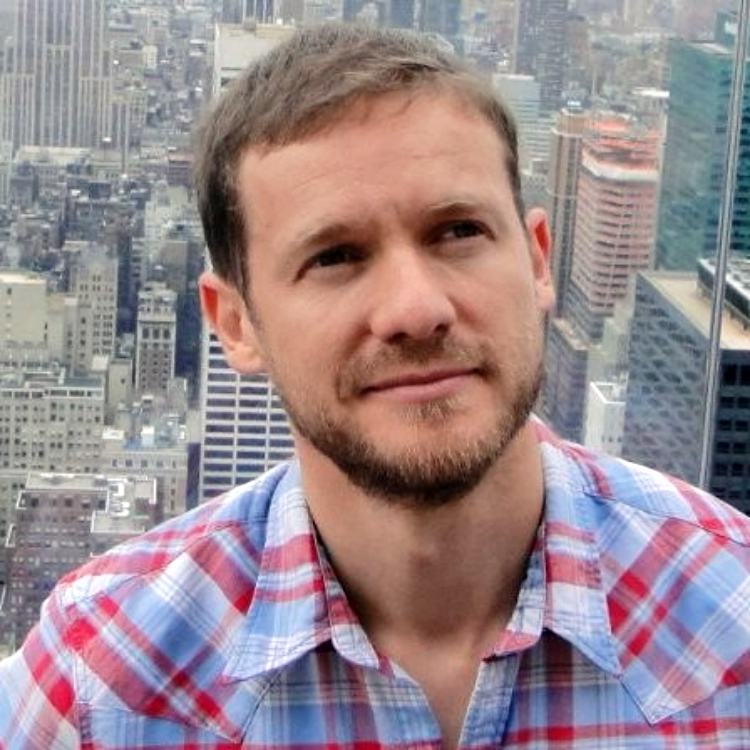 Adnan Boustany (Intel)

Suren Theivendran (Vodafone)

The goal of the DU and CU subgroup is to develop DU/CU HW built on open and disaggregated architecture. The DU/CU would offer significant deployment and operational cost reduction compared to traditional proprietary base stations in mobile network. The group, in conjunction with leading global operators – T-Mobile USA, Vodafone and Dish, will develop requirement documents for DU/CU.
The deliverables include:
Multiple DU/CU options for various deployment use cases including split DU/CU, and integrated DU/CU
Platform architecture and HW/SW Requirements
Reference architecture and design requirements for DU and CU
RAN Intelligence & Automation (RIA)
Led by: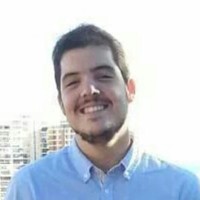 Pablo Oliver Balsalobre (Vodafone)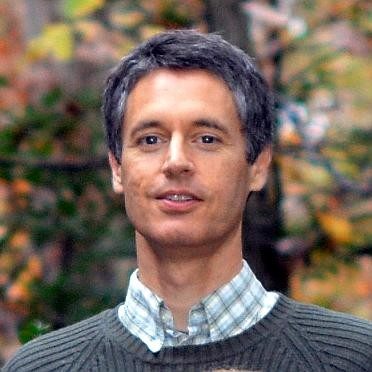 Oliver Coudert (T-Mobile)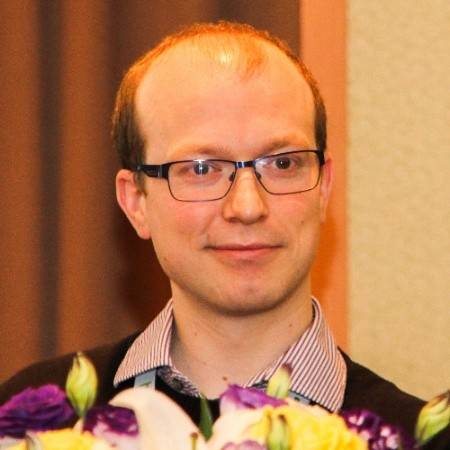 Richard Mackenzie (BT)
Goal: Enable MNOs and OpenRAN ecosystem to collaborate on RAN use case development, testing and deployment that leverage the strength of Data Science and AI/ML technologies and open interfaces based on industry standards.
Drive AI/ML use case productization to enable for OpenRAN ecosystem
Enable OpenRAN ecosystem to leverage AI/ML and Data Science technologies
Initiate testing and MNO trials and share results with the OpenRAN community
*In accordance with the TIP-O-RAN Alliance Liaison Agreement, membership in this sub-group is restricted to members of the TIP OpenRAN 5G NR Project Group and the O-RAN Alliance
View OpenRAN RIA at a Glance PDF
ROMA
Led by: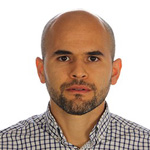 Roman Alfredo Guevara (Vodafone)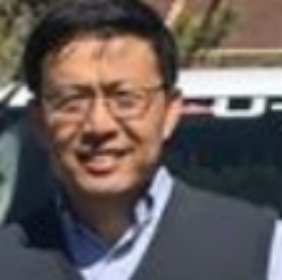 Zheng Cai (T Mobile USA, Inc.)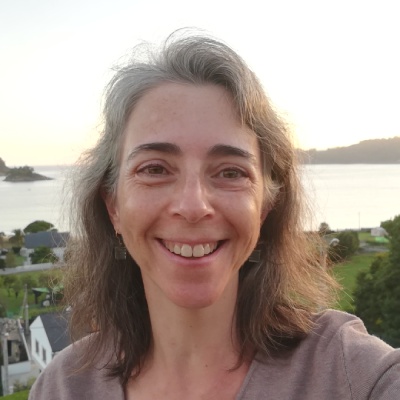 Beatriz Gonzalez Rodriguez (Telefonica)
ROMA focuses on aggregating and harmonizing MNOs requirements on Open RAN orchestration and lifecycle management automation, fostering ecosystem partners to develop products and solutions that meet ROMA requirements.
The goal of ROMA is to:
Develop a common set of use cases for OpenRAN lifecycle management automation and orchestration that are agreed across multiple MNO and OpenRAN ecosystem members
Develop Technical Requirements on products and solutions that support the identified use cases, including interfaces and data models
Facilitate product and solution development through lab testing, field trials, participating TIP Plugfest and badging on TIP exchange etc.
Support large scale OpenRAN deployment with lifecycle management automation, including Continuous Integration and Continuous Deployment (CI/CD) frameworks and tool sets.
OpenRAN Outdoor Macro
Led by: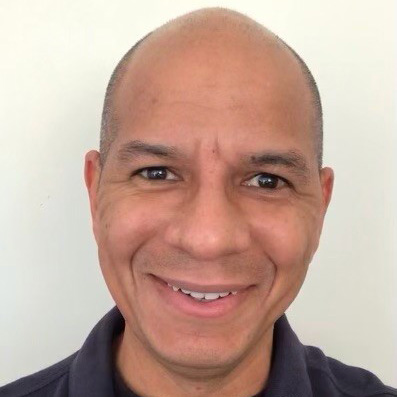 Gustavo Loaiza (Vodafone)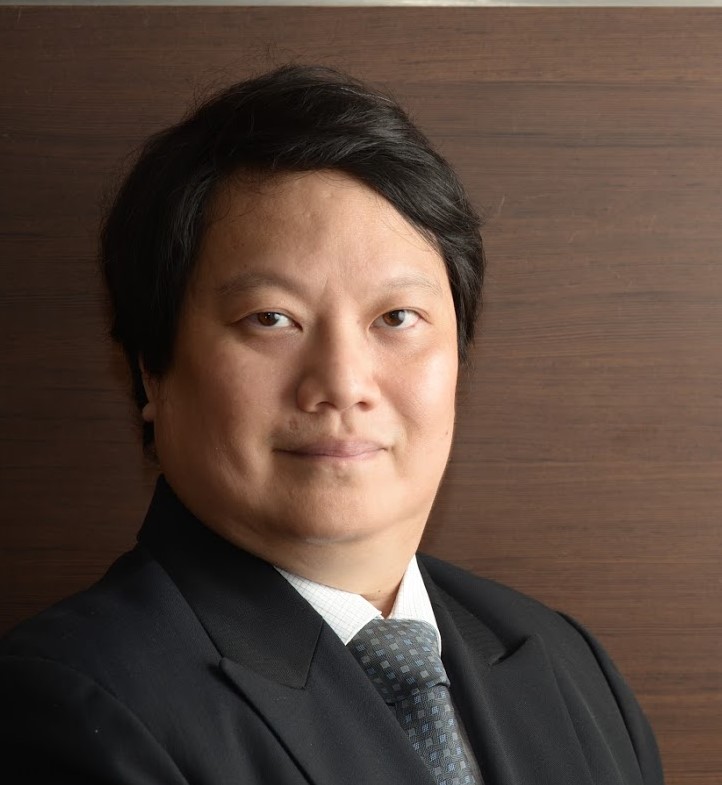 Benjamin Tan (TPG Telecom)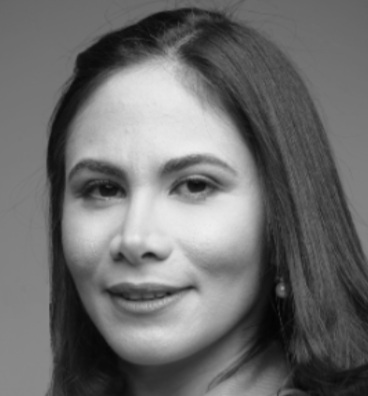 Atoosa Hatefi (Orange)
The goal of the Outdoor Macro sub-group is to address the challenges of large scale, outdoor OpenRAN deployments by defining requirements, aggregating technology solutions and developing playbooks for outdoor solutions based on macro OpenRAN configuration. The group will develop requirements documents for various outdoor macro segments, 1. rural 2. peri-urban and 3. urban.
Reference architectures for RAN including the components CU, DU and RU.
APIs and interfaces for multi-vendors' interoperability based on industry specifications.
Playbooks and test reports.
Indoor 5G NR Small Cell
Led by: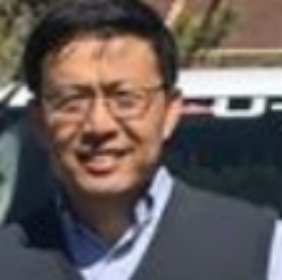 Zheng Cai (T-Mobile USA, Inc.)

The goal of the Indoor 5G NR Small Cell sub-group is to addresses the challenges of large scale, indoor 5G NR small cell deployment by defining requirements for an indoor 5G NR disaggregated small cell. The group will develop requirements documents that define:
Reference architectures for 5G NR gNB, including the components CU, DU and RU.
APIs and interfaces for multi-vendors' interoperability based on industry specifications.
The group will work with industry partners to accelerate solution development and satisfy the 5G scaled deployment requirement.
TIP and the O-RAN Alliance have a Liaison Agreement to allow for referencing, information sharing, and validation activities. The Agreement states that TIP will form specific subgroups to work on the information sharing, referencing activity or validation activities. For any TIP subgroup that will discuss or reference O-RAN Draft Specifications, participants must also be a Member of O-RAN. For any TIP subgroup that will discuss or reference a O-RAN Final Specification published on the O-RAN website, participants must also be an O-RAN Adopter.
Deliverables
The items referenced below are official contributions made to TIP from TIP Participants.
TIP's Open RAN System Certification process (SCOPE): Aligning the Industry and Accelerating Open RAN Commercial Deployments
There are clear, well-documented benefits to developing a network made up of disaggregated, open solutions that include innovation, increased choice of suppliers and also lower TCO. However, integration and testing have become significant tasks for operators. Many call for more help integrating Open RAN systems and accessing tested market-ready solutions that meet their requirements. TIP's planned Certification process, called SCOPE, is the solution. It is designed to create significant structural efficiencies within the supply chain to streamline efforts across operators and their vendors and reduce the complexities inherent in the integration and testing of carrier-grade Open RAN.
How TIP is bringing market-ready Open RAN solutions together
TIP's test and validation program, and industry alignment, can accelerate development and adoption of commercial, carrier-ready solutions. Open RAN solutions are designed to give operators optionality in their choice of suppliers across the value chain.
By disaggregating the different functions of the network, operators can deploy networks made up of solutions from different vendors within the technology stack. This gives them several benefits.
They can access solutions that they feel are best of breed or best suit their purpose, without having to buy all parts of the solution from the same vendor. Similarly, they can update and upgrade software and hardware independently, instead of being dependent on the upgrade roadmap of just one, integrated vendor.
Quantifying Mobile Network Requirements by Use Case in the Outdoor Urban Environment
An understanding of the trends in demand (number of users, bandwidth, latency) due to the growth in existing mobile use cases and the emergence of new ones is important for the planning of mobile network deployments. This is particularly important in the outdoor urban environment where there are few alternative connectivity solutions.
The purpose of this study is to identify the existing and emerging connectivity dependent use cases that are, or will be, heavily used in the next 2-5 years, and evaluate whether they require a significant connectivity upgrade.
OpenRAN ROMA CD/CT OpenRAN Automation White-Paper
One of the biggest challenges often raised in the industry is the complexity of Open RAN automation i.e CD/CT (Continuous Deployment/Continuous Testing). This challenge comes as no surprise as Open RAN represents one out of many examples where systems get disaggregated into smaller pieces. Such dis-aggregation inevitably calls for the corresponding aggregation – i.e., the integration. Open RAN is (in many of the cases) a multi-vendor exercise where vendors of various parts of the RAN as well as infrastructure vendors need to come together and make sure their products are interoperable in the configurations requested by the market.
This white paper aims at outlining the challenges, industry best practices and standards in integrating the CD/CT platform for Open Radio Access Networks (Open RAN). The paper follows on from our previous paper titled "TIP OpenRAN White Paper Toward OpenRAN CICD Automation October 2020" Therefore, readers of this white paper are encouraged to read the previous one as an introduction, thus also familiarizing themselves with the concepts of virtual RAN, Open RAN and Continuous Deployment.
TIP OpenRAN Release 2 Roadmap
TIP's OpenRAN Project Group (OpenRAN PG) is focused on scaling up productization of OpenRAN technology driven by an ecosystem of technology suppliers, including hardware and software vendors, along with system integrators and service providers. The overarching goal of the OpenRAN PG is to streamline the industry's efforts on OpenRAN development and to accelerate OpenRAN adoption.
The activities within the Project Group have been categorized as per the release procedures defined in the "OpenRAN Release 2 Roadmap" document.
Automation and Optimisation for OpenRAN white paper
This report details the activities carried out by BT and Accelleran as early contributions in the TIP OpenRAN RAN Intelligence & Automation (RIA) project. TIP RIA focuses on the availability and use of data, so that a centralized RAN controller can manage a disaggregated, virtualised and multi-vendor RAN. This central controller, the RAN Intelligent Controller (RIC), plays a crucial role in enabling OpenRAN deployments to satisfy the wide range of use cases envisaged for commercial deployments of the next decade.
The Road to Open RAN Productization
This ABI Research white paper focuses on TIP´s practical and unique community-based approach to the productization of telecom network technology, discussing Open RAN specifically. After an initial overview on market trends and the evolution of the supply chain, the paper moves into describing the role and activities of the OpenRAN Project Group. It underscores how releases are a key aspect of the TIP process, improving each project group's work and output. The paper also highlights the core elements of the TIP process, from technical roadmaps, to test and validation, and the resulting listing of products, solutions and blueprints in TIP Exchange.
The Economic Impact of Open and Disaggregated Technologies and the Role of TIP in India
In India, mobile operators have been actively exploring the use of open and disaggregated technologies in their networks, and have also started to develop in-house solutions that can be exported globally (if and when proven) and scale beyond India to the world. The government of India is also taking steps to strengthen local manufacturing capabilities. This involves incentivising large global players to set up production facilities in India. More importantly in the context of open and disaggregated network technology, the government's efforts also include supporting homegrown companies to develop solutions that could meet local demand for network equipment and software for years to come, while also exploiting opportunities in the global export market. The supply chain ecosystem in India, made up of original design manufacturers (ODMs), vendors and systems integrators, is also responding to growing demand and government-backed initiatives by developing new disaggregated solutions spanning various network parts and by continuing to foster relationships with international customers to capitalise on emerging export opportunities.
India is expected to be at the forefront of open and disaggregated technology adoption and production in years to come due to the amount of activity driven by its operators, the government and supply chain participants in developing open and disaggregated technologies. For Open RAN alone, Analysys Mason estimates that the incremental GDP impact in India could reach USD18 billion per annum in 2030 (USD58 billion cumulatively from 2021–30), driven by enhancements to mobile internet penetration and data usage. Modelling suggests that these impacts could more than double over the period from 2021–30, should industry facilitation initiatives driven by operators, the government, as well as organisations such as TIP be as successful as envisaged by many of the stakeholders driving Open RAN in India today.
This report follows Analysys Mason's global study, published in May 2021, looking specifically at developments related to open and disaggregated technologies in India.
Toward OpenRAN CI/CD Automation
The document describes MNO pain points in today's network lifecycle management, along with new opportunities brought by OpenRAN architecture. Then it presents Telefónica's perspective, followed by a description of the platform developed in the TIP OpenRAN CI/CD project, supported use cases, overall architecture, and a typical workflow for integration and testing. The document concludes with a call for action.
TIP Test Bed Trial
Edotco and TIP were looking at ways to help MNO's expedite their network coverage/rollout and do it based on current technology. The goal was something that was scalable and upgradable network with a long term OPEX model. This was successfully done in both a lab and field trial setting. Download the report for more details.
5G New Radio: Revenue and Deployment Opportunities
Telecommunications operators face a dilemma with the 5G business case: the deployment of 5G requires significant capital investment and the rate of return is not as straightforward despite the potential of 5G technology. RAN, the largest cost in wireless network architecture, is pushing operators to rethink their current deployment paradigms. Responding to this challenge, Telecom Infra Project (TIP) has created an ecosystem that is founded upon collectively designing and building new technologies to accelerate innovation.
OpenRAN 5G NR requirements document
This document describes the technical specifications for a 5G NR base station that operators can deploy in their mobile networks to provide 5G NR connectivity. The document describes the necessary requirements for deployment by participating operators.
OpenRAN: The next generation of radio access networks
Current Radio access networks (RAN) require significant upgrades to keep up with increasing data demand. Operators will be compelled to evaluate new RAN technology from various technology providers. The OpenRAN project group was created to focus on developing a vendor-neutral hardware and software-defined technology based on open interfaces and community-developed standards. Unlike traditional RAN, OpenRAN decouples hardware and software. This gives operators more flexibility to deploy and upgrade their network architecture in various deployment scenarios and geographies.
TIP OpenRAN: Toward Disaggregated Mobile Networking
As operators enter the 5G-era, the RAN is increasingly software-driven and based on open implementation and open interfaces. This white paper profiles the work of the OpenRAN Project Group, covering the following topics:
The key achievements of the project group and the next phases of OpenRAN development
How OpenRAN helps operators and the wider ecosystem progress their goals for low-cost, high-performance mobile connectivity.
Open interfaces in the RAN
TIP's recently announced liaison agreement with the O-RAN Alliance with regard to open interfaces in the RAN
OpenRAN Turkey Trials Playbook
This playbook is developed by teams from Vodafone and Parallel Wireless to capture the learnings from this trial deployment where brownfield sites in Turkey were swapped with OpenRAN solutions for 2G/3G/4G, evaluating the technical and operational KPIs in the process.
The playbook helps the OpenRAN community members, RAN solution providers, network operators, and system integrators take an informed approach to the selection of technology and the planning of OpenRAN deployments.
Telefónica views on the design, architecture, and technology of 4G/5G Open RAN networks
This paper provides an overview of the main technology elements that Telefónica is developing in collaboration with selected partners in the Open RAN ecosystem. It describes the architectural elements, design criteria, technology choices and key chipsets employed to build a complete portfolio of radio units and baseband equipment capable of a full 4G/5G RAN rollout in any market of interest.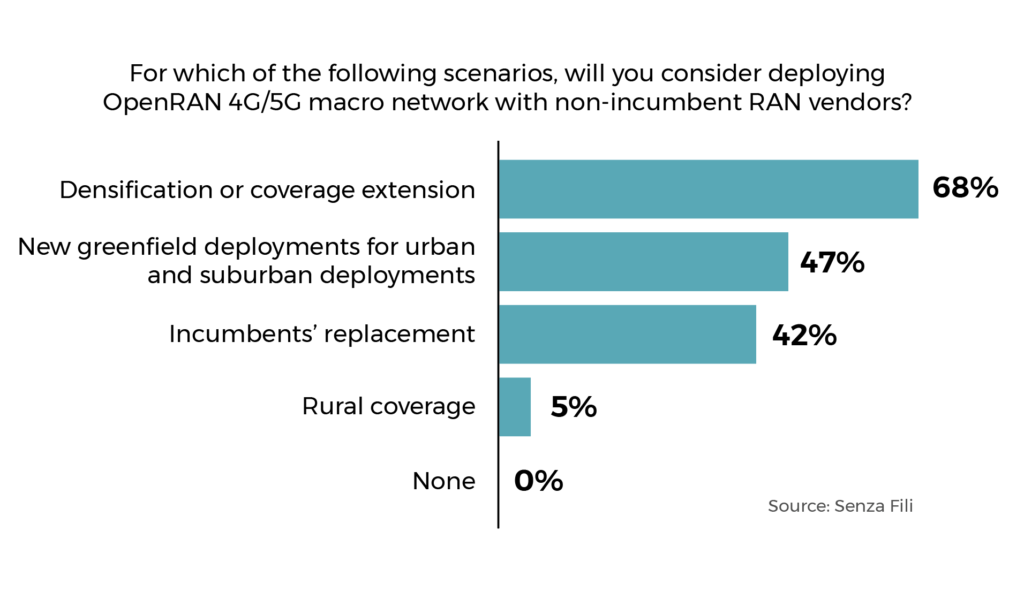 OpenRAN: the operator's perspective
A survey for Mavenir
What are the mobile operator plans to deploy OpenRAN in their 4G and, eventually, in their 5G networks?