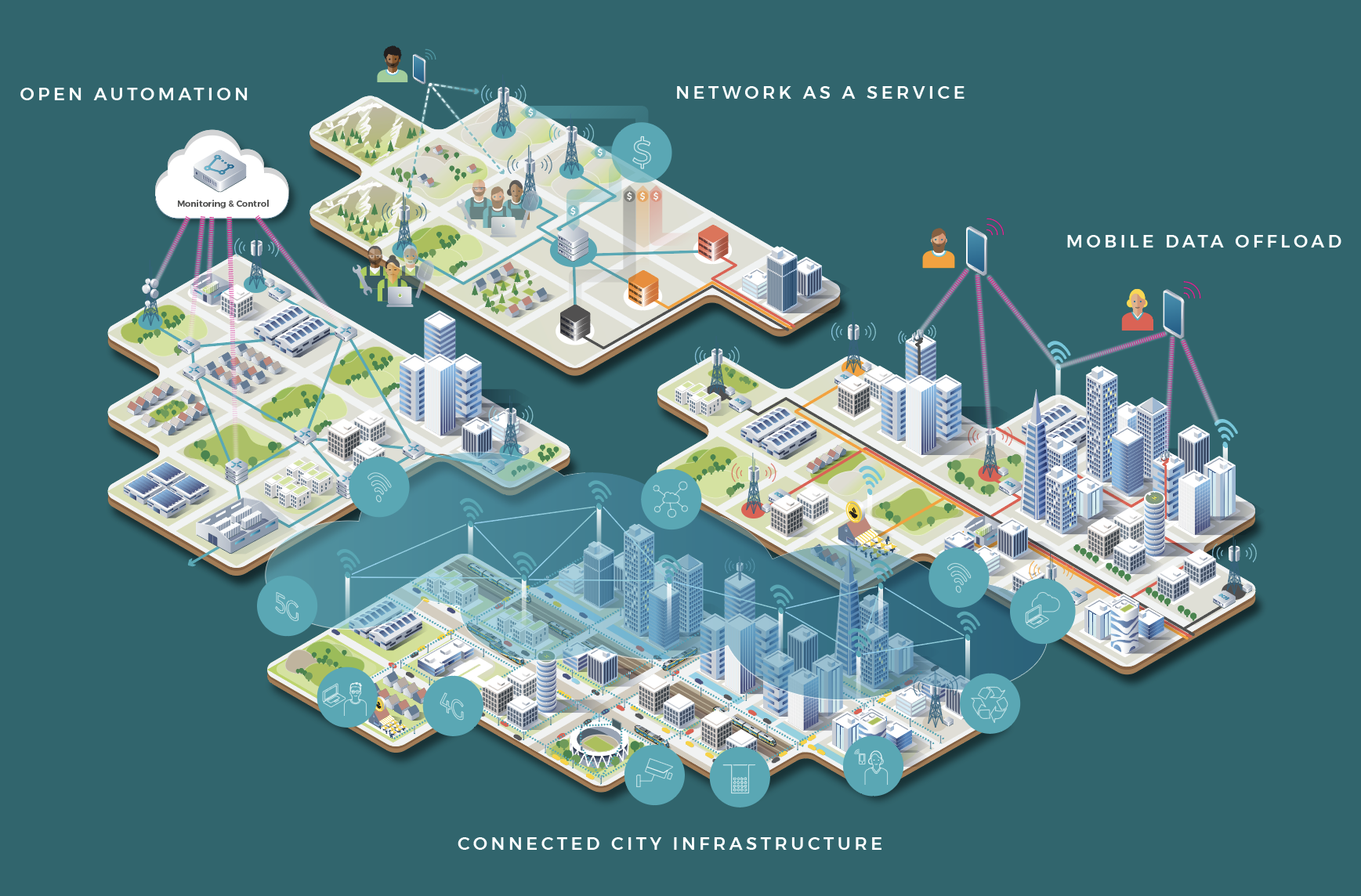 Connected City Infrastructure
The Connected City Infrastructure project group aims to develop a configuration with cost-efficient new and retro-fitted street asset solutions and different backhaul technologies. The group will publish a case study to showcase a sustainable business model for street assets, managed by municipalities or public utilities, providing citizen services and generating appropriate revenue streams.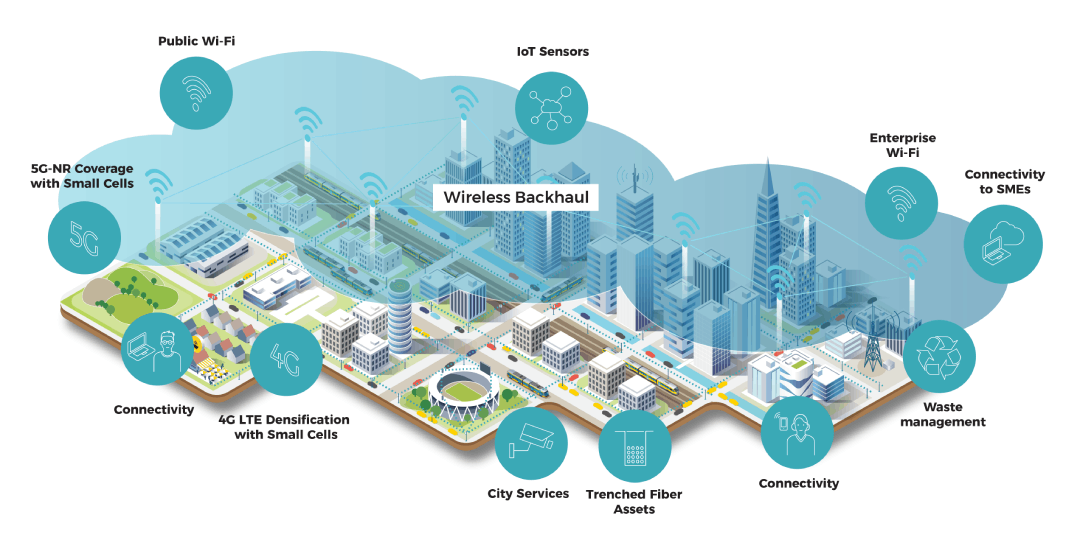 Join the Connected City Infrastructure Project Group to collaborate with Operators, Infrastructure Providers, Academic Institutions, and Integrators in conceiving new and innovative ways of building, testing, and deploying telecom network infrastructure.
The group is focused on urban connectivity solutions, specifically:
The definition and validation of new construction and retro-fitted modular street assets with LTE / 5G Small Cells and Public Wi-Fi E2E architectures. The PG members will deploy these street assets, with modular assembly, in a field trial supporting interchangeable backhaul and access technologies.
The creation of an anonymized business case for provision and operation of operator service based on different backhaul & transmission services (i.e. fiber, mmWave, microwave) – focusing on business driver constructs required to drive a scalable solution. This will also be complemented with deployment and operational guidelines.
Connected City Infrastructure Requirements for Dublin
This document identifies the commercial and technical approaches that facilitate the provision of high capacity 5G and Wi-Fi networks in Dublin's city center through the use of street assets and outlines input conditions from an operator and city perspective, describes alternative infrastructure approaches and defines the technical and commercial requirements.