Test & Validation
At TIP's core, we are about taking early proofs of concept, products, and solutions into TIP Labs and testing environments to drive their validation and enable their commercial deployment. Through TIP Community Labs, participants collaborate to produce and validate project group solutions, lab test plans, and exit reports.
Our Test & Validation Framework
What We Test
TIP project groups identify commercial use cases for connectivity and their associated technical requirements to build products and solutions addressing these requirements. This work results in Blueprints of specific network products, integrated network layers, or end-to-end solutions that can be tested in the lab. These Blueprints include:
use cases and technical requirements
reference designs for the architecture or solution
hardware and software components
associated test plans or test materials
Blueprints and associated test materials can refer to:
individual products or their software and hardware components (E.g. DCSG, RU, DU, CU)
integrated network layers (E.g. OpenRAN Blueprints for Indoor, Rural Outdoor Macro, Urban Outdoor Macro)
end-to-end solutions designed in our solution groups (E.g. 5G Private Networks, Rural NaaS)
How We Test
TIP participants can use different processes to validate Blueprints against technical requirements. This flexibility helps the community move faster towards Generally Available (GA) products that can be listed on TIP Exchange. In particular, technology suppliers can:

test in their own labs and submit the results to the project group to get approval for a Supplier Validated Product Badge.
leverage the network of TIP Community Labs and authorized third-party labs to achieve economies of scale in Test & Validation and shorten time to market. This can lead to a TIP Validated Product Badge or a TIP Validated Solution Badge.
test previously-badged equipment or solutions to be awarded an Operator Tested ribbon on TIP Exchange.
Tested network components, products, integrated network layers, or end-to-end solutions are eligible to be listed on TIP Exchange, incorporating additional elements resulting from the tests such as:

badges reflecting their compliance with technical requirements and how the Blueprint was tested (e.g. products that leveraged the network of TIP Community Labs or an authorized third-party lab can achieve a TIP Validated Product Badge)
list of configuration variants that have been tested for the Blueprint
list of SIs who have been validated as product, network, end-to-end integrator for the Blueprint
TIP Badging and Ribbons
The maturity of products and solutions is assessed through different levels of testing. As a result, badges are awarded that demonstrate the level of maturity against the technical requirements being addressed. Products and solutions are then listed on TIP Exchange with the awarded badges. In addition to badges, products on TIP Exchange may also be awarded different ribbons. More information regarding testing procedures for the badges and ribbons can be found in the TIP Community Labs participants page.
Badges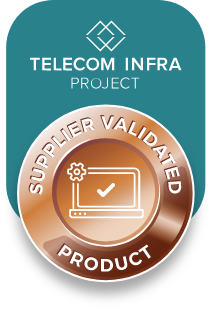 Supplier Validated Product (Bronze)
Awarded to products that technology suppliers test in their own labs after approval of the test results by the relevant project group
Applicable primarily to individual network components and products. Potentially also to integrated network layers and end-to-end solutions
Products need to be commercially available (early stage)
A summary test report indicating the test cases attempted, passed, and failed is contributed by the product provider to the leadership of the applicable project group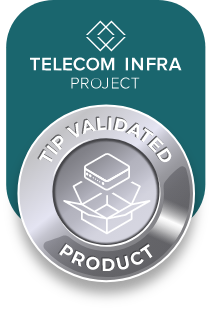 TIP Validated Product (Silver)
Awarded to products validated in a TIP Community Lab or an approved third-party lab, upon meeting the minimum pass/fail criteria defined by the relevant project group. A test report shall be contributed to the relevant project groups, prior to badge awarding
Applicable primarily to integrated network layers
Products need to be commercially available with the minimum product support.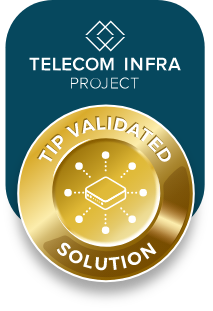 TIP Validated Solution (Gold)
Awarded to solutions validated in an end-to-end environment, within a TIP Community Lab or approved third-party lab, upon meeting the minimum pass/fail criteria defined by the relevant TIP project group. A test report shall be contributed to the relevant project groups, prior to badge awarding
Applicable primarily to end-to-end solutions, integrated network layers, or individual products tested in an end-to-end environment, representative of actual service provider conditions in the field
Solutions need to be commercially available with full product support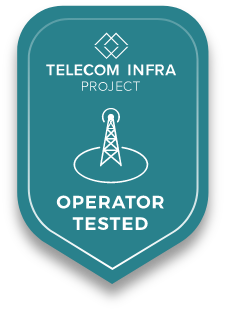 Operator Tested
Awarded to listed products on TIP Exchange that were tested in an operator field trial
For products tested in multiple environments or by various operators, a number is added to the ribbon, representing the number of trials completed
Applicable to individual network components and products, integrated network layers, and end-to-end solutions, tested under commercial traffic conditions
Products need to have previously been listed on TIP Exchange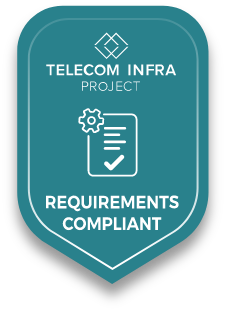 Requirements Compliant
As a minimum requirement to get listed on TIP Exchange, individual network components or products are compliant with the requirements set by the associated project group
For the initial listing on TIP Exchange, components and products do not need to be formally tested