Fyuz delivered what it promised, a unique experience for industry leaders to gather and discuss recipes for success. This was nicely complemented by the food, designed to stimulate the senses into imagining endless possibilities.
However a question we are still being asked is, what does Fyuz mean? The Fyuz website simply explains it as "A unique experience, combining technology with gastronomy that will stir your imagination. An event where leaders of open and disaggregated network solutions and the wider telecoms industry will gather to share and discuss recipes for success." The opening video expanded on this as a fusion of communications, gastronomy, networking, connectivity, entertainment and innovation.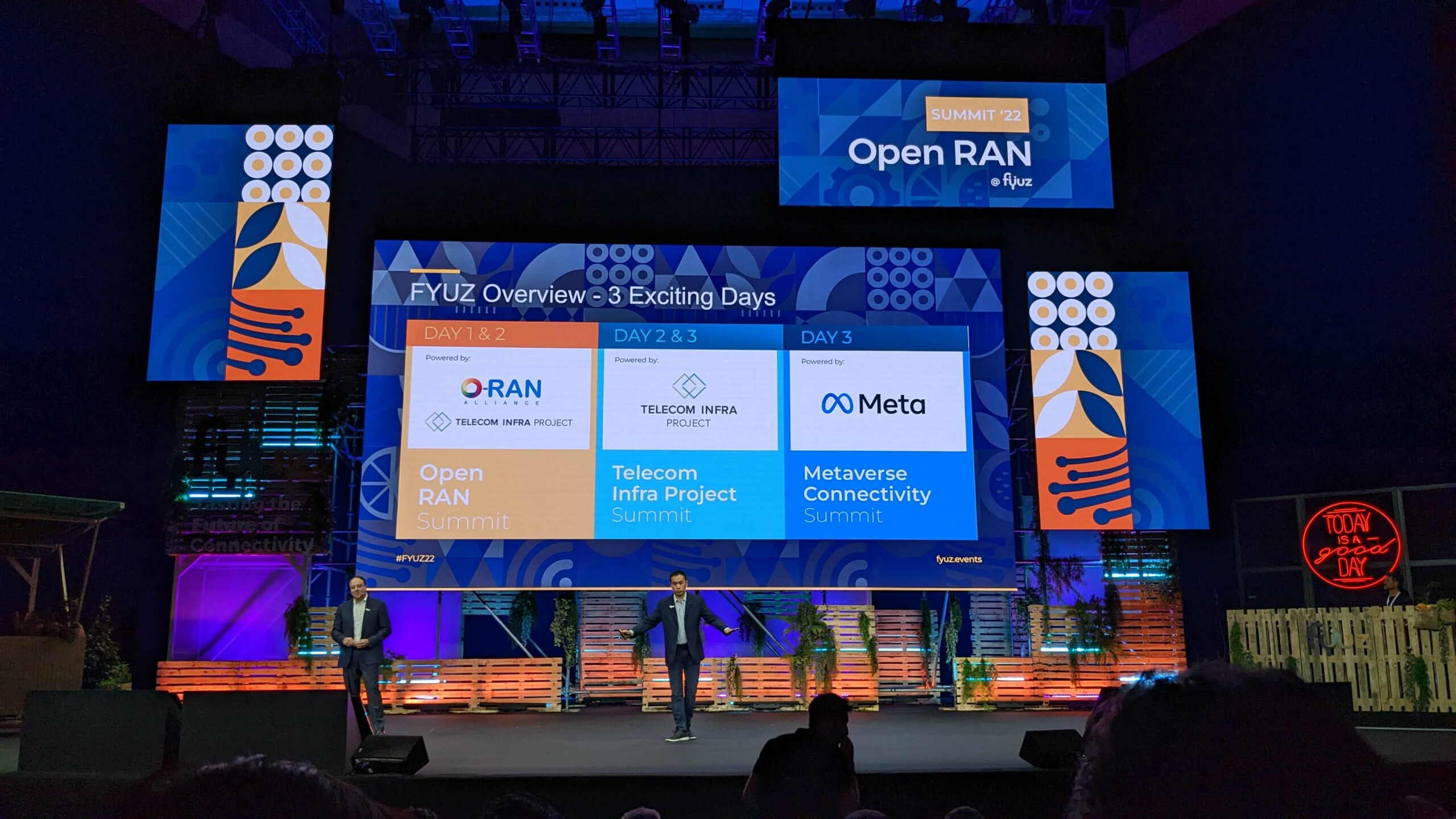 As the event was spread across three days, day 1 was dedicated to the Open RAN summit. This was jointly delivered by O-RAN Alliance and Telecom Infra Project (TIP). Day 2 was what was traditionally the TIP Summit and Day 3 was dedicated to the Metaverse Connectivity Summit, powered by Meta.
Roy Chua, Founder and Principal Analyst at Avid Think expertly tied these three days together with the explanation that if you are looking at networking in general, first you have the access layer which consists of RAN, Wi-Fi, Satellite, etc., then you go up to the transport layer, core network and finally the application layer. Day 1 focused on the most complex of these topics, Open RAN. The TIP Summit on day 2 looked at all the other pieces of the network including Wi-Fi, Transport, Core, Private Networks, Satellite Connectivity, etc. The final day focused on the metaverse which can be said to be the application that will come into prominence in the next five years and will have demanding requirements from the network in terms of data rates, latency, reliability, jitter and so on.
A staggering number of posts and articles have praised the venue, organization, food and the joy of meeting colleagues in person once again . While these were definitely the highlights, there were also a number of announcements and discussions. Here are some of the main ones that you may have missed:
Each talk and panel session contained enormous amounts of information that cannot be easily summarized in a small post. The recording for many of these sessions is available on our YouTube channel. You can also find the videos from the main stage embedded below:
The main themes discussed at the event were:
Open RAN Evolution and Adoption
Integration and Integration Partners
Interoperability, Testing and Commercialization
Supporting Diversity
Upskilling
Metaverse
Food!
In addition to the diversity in food and technical topics that were discussed, TIP tried its utmost to be inclusive and representative. The conference featured several high-profile minority and female speakers ensuring a balanced representation. The 'Women & Allies of Telecom' Breakfast & Networking session brought together inspiring leaders and mentors who outlined their journeys and shared their views on how to encourage girls and young women to join the telecoms industry, provide support in their roles and help them succeed as future leaders thereby motivating the next generation.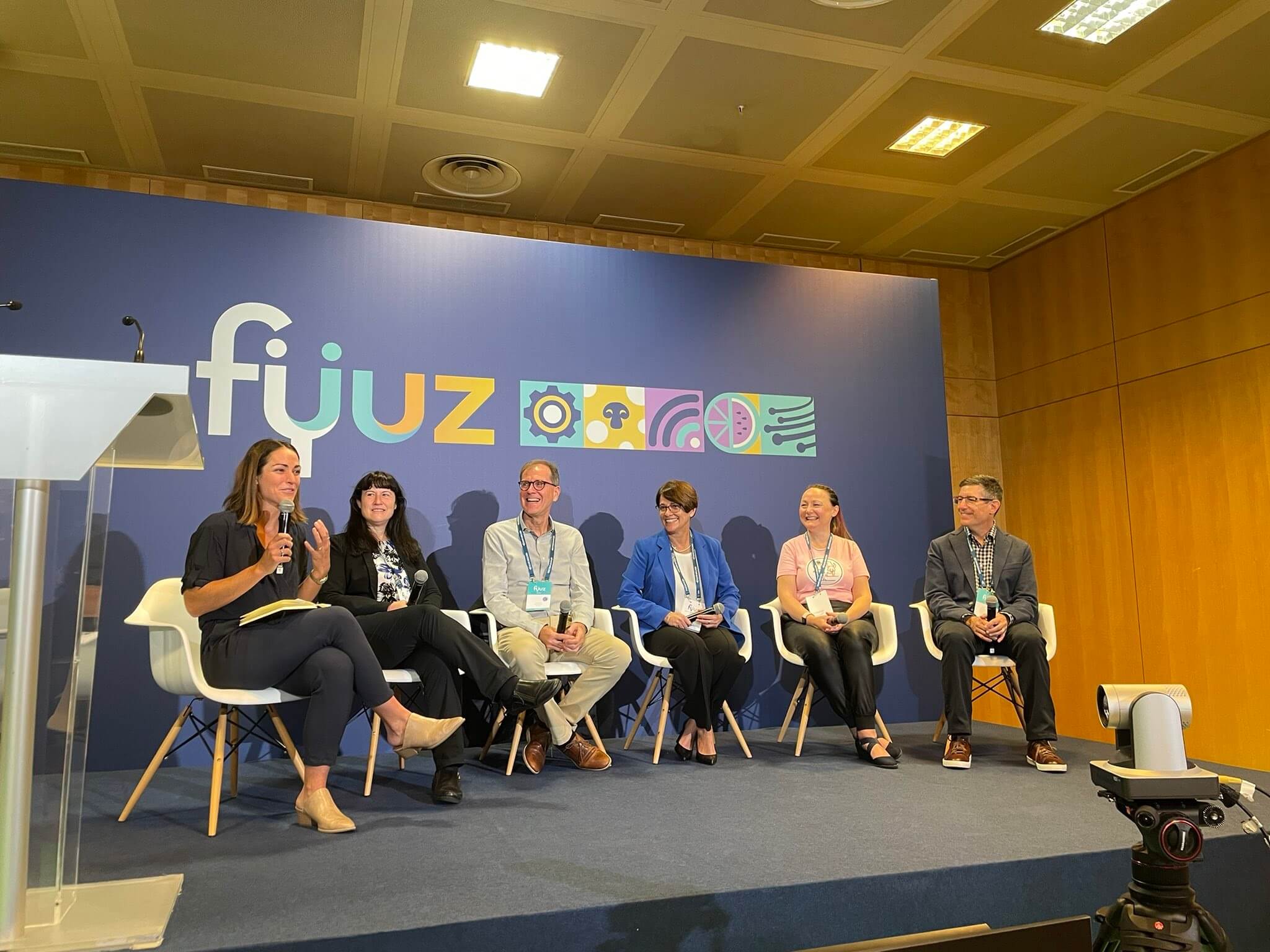 The skills gap was also highlighted by multiple speakers as a hindrance to the transformation of the network into an agile, diversified, disaggregated, cloudified and softwarized network. TIP Academy is working on bridging this gap by creating courses designed by the industry, for the industry. TIP Academy's Open RAN program has commercially launched eight learning programs that contain 45 courses with almost 35 hours of learning. A new course on OOPT is coming soon.
What some people found really interesting were the world renowned chefs, who talked about how they innovate in their kitchen and with their recipes. This was easy to translate into disaggregation by the audience, which is what the open community sees as the key to innovation in future network deployments.
There was something for everyone at the conference which made it so much more enjoyable. Hopefully this momentum will continue at Fyuz 2023.