Boingo Wireless expands its converged technology portfolio with new flexible Wi-Fi architecture to streamline network deployments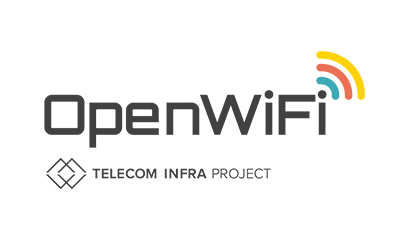 The Telecom Infra Project (TIP), a global community of companies and organizations driving wireless infrastructure solutions, today announced a new milestone for its OpenWiFi products. Boingo Wireless has become the first Telecom Infra Project (TIP) Participant to adopt TIP OpenWiFi to enhance its Wi-Fi 6E network builds for commercial deployment. 
TIP OpenWiFi is an open source-based Wi-Fi architecture that enables multi-vendor, interoperable Wi-Fi networks. For select projects, Boingo Wireless is working with TIP OpenWiFi ecosystem partners Actiontec for Wi-Fi 6E access points combined with the NetExperience management and controller platform for cloud and controller software. The TIP OpenWiFi-based solution enables Boingo Wireless to seamlessly mix and match additional access points and controllers from any TIP OpenWiFi compliant manufacturer, enabling it to easily expand existing wireless network builds. 
Boingo Wireless' Wi-Fi 6E network utilizing TIP's OpenWiFi solution increases network capacity and efficiency for activities such as video streaming, video conferences, gaming and the metaverse.
"To keep pace with 5G demands and exponential growth in network traffic, wireless technologies are converging and becoming more interoperable. Open-source solutions like TIP OpenWiFi bring together the cloud, software, and hardware, simplifying network architecture for more streamlined, scalable Wi-Fi deployments within the enterprise," said Dr. Derek Peterson, chief technology officer, Boingo Wireless. "Adopting this standards-based technology is part of Boingo's commitment to deliver secure, flexible, neutral host networks for our customers."  
"In launching the first large-scale Wi-Fi 6E commercial deployment utilizing TIP's OpenWiFi for Wi-Fi 6E, and enabling the next generation of Wi-Fi 6E connectivity, Boingo Wireless continues to demonstrate their leadership role in wireless innovation," said Chetan Hebbalae, co-chair, Wi-Fi Solution Group of TIP.  "Like Boingo we are planning to support convergence architectures, building on top of TIP OpenWiFi's open source solution interoperability, in support of private wireless, Augmented reality (AR) and 5G use cases," added Hebbalae.
Launched in May 2021, TIP OpenWiFi is a disaggregated Wi-Fi software system, offered as a free open source solution that includes both a cloud controller SDK and Access Point (AP) firmware, capable of running on a rich variety of Indoor and outdoor AP hardware and software, designed and validated by TIP to work seamlessly together. TIP OpenWiFi Participant companies include Meta, Boingo Wireless, Vodafone, Deutsche Telekom, MTN, and Qualcomm, among others. TIP OpenWiFi is managed jointly by the Open Converged Wireless (OCW) Software Group co-chaired by Boingo Wireless, Deutsche Telekom and Meta, and the Wi-Fi Solution Group, co-chaired by Deutsche Telekom and Meta.  
"Boingo's leadership as a co-chair for the TIP Wi-Fi Solution Group has accelerated TIP OpenWiFi and the benefits of a disaggregated network," said Bernard Herscovici, CEO of NetExperience. 
Learn more about TIP Open Wi-Fi here.