The goal of the
Wireless Backhaul
Project Group is to define and build the next generation of modular wireless backhaul systems for 3G/4G and upcoming 5G networks.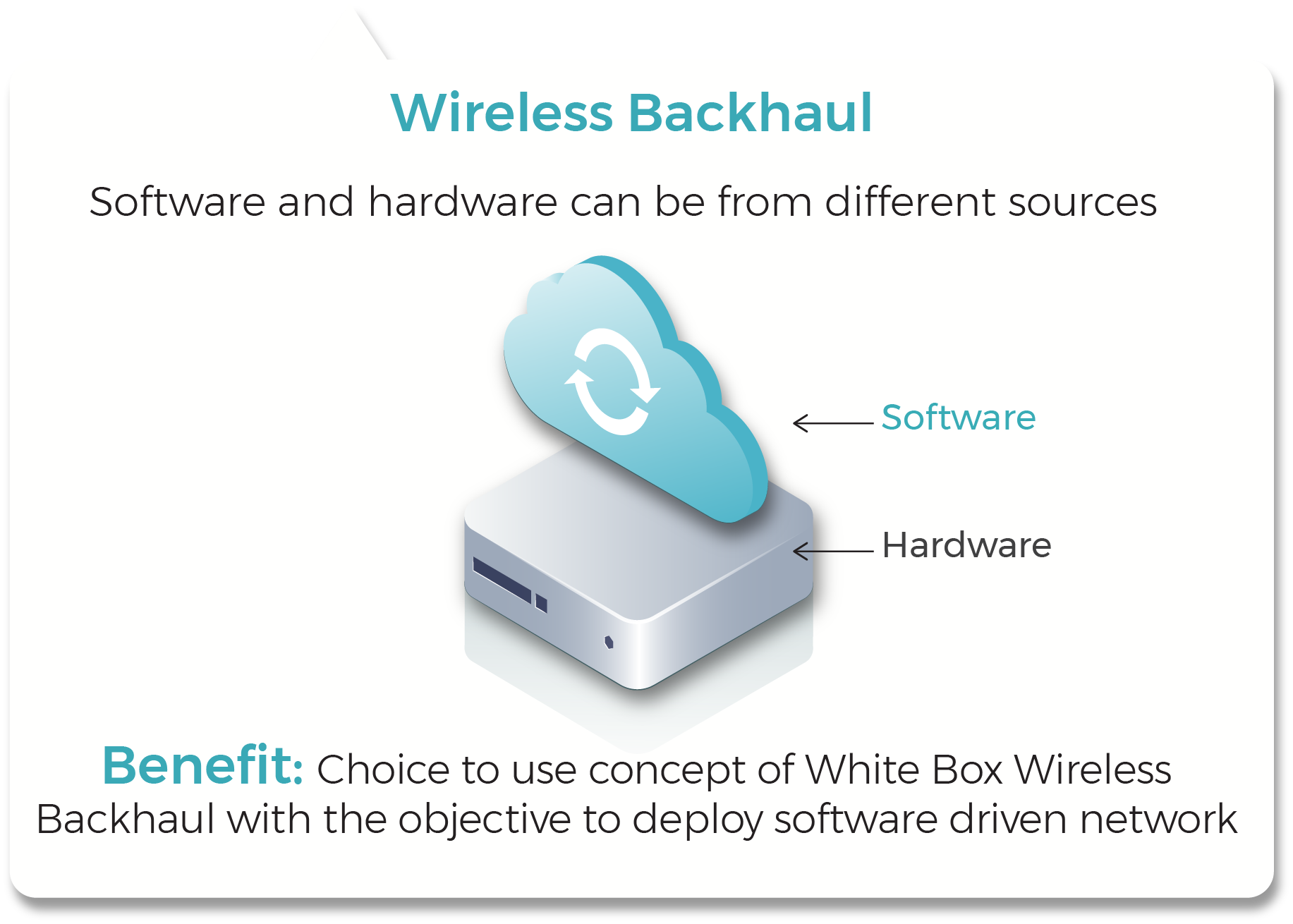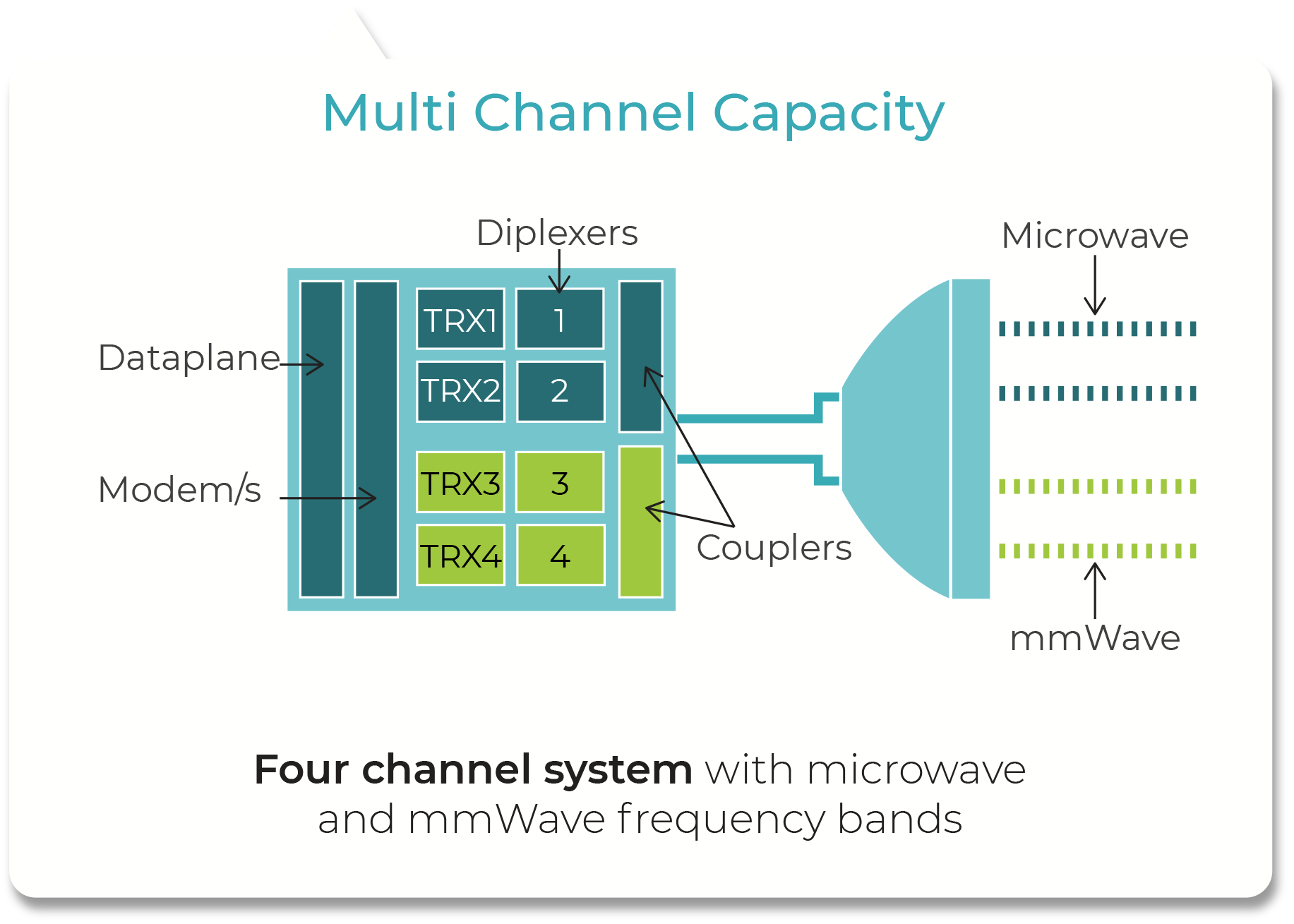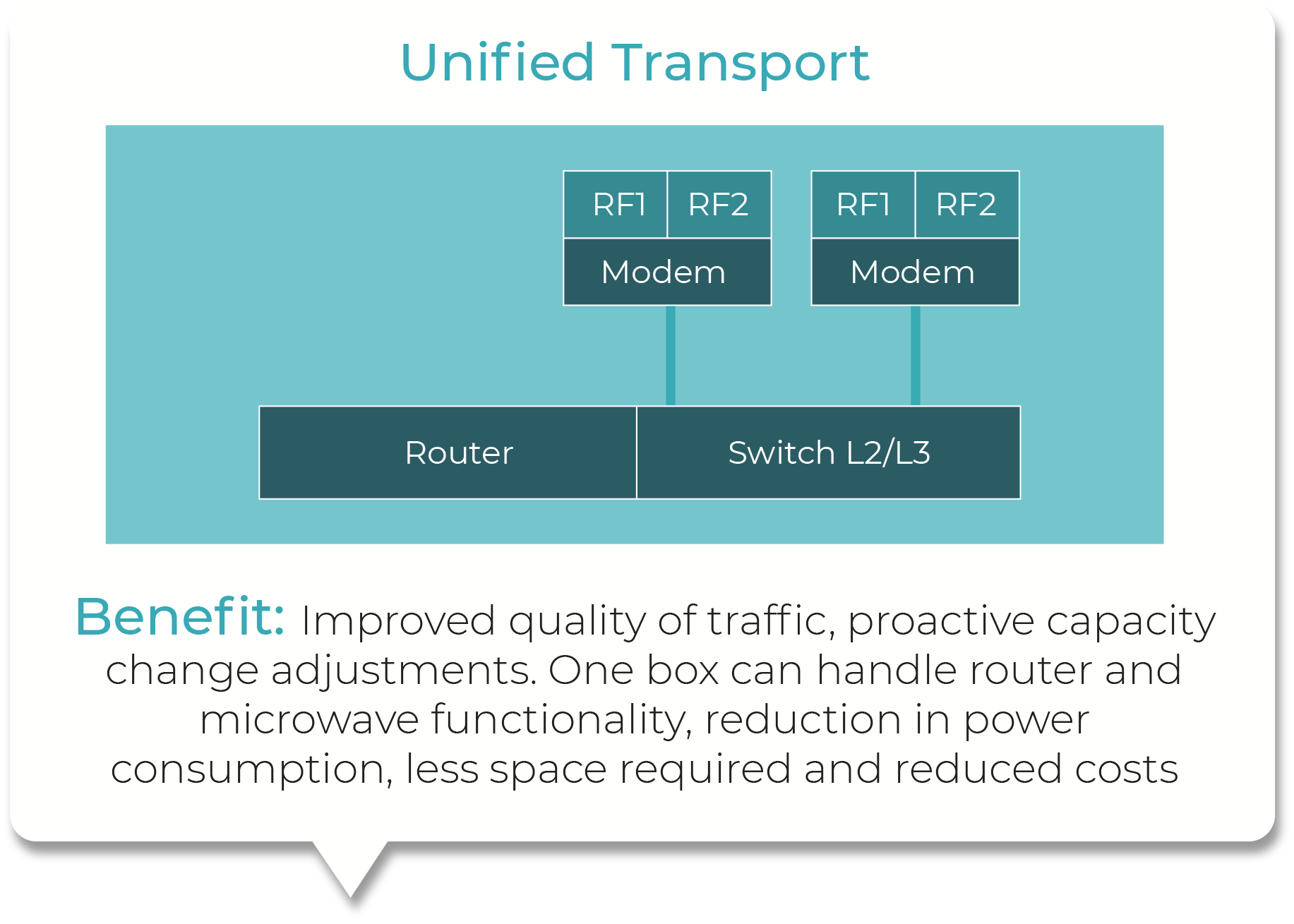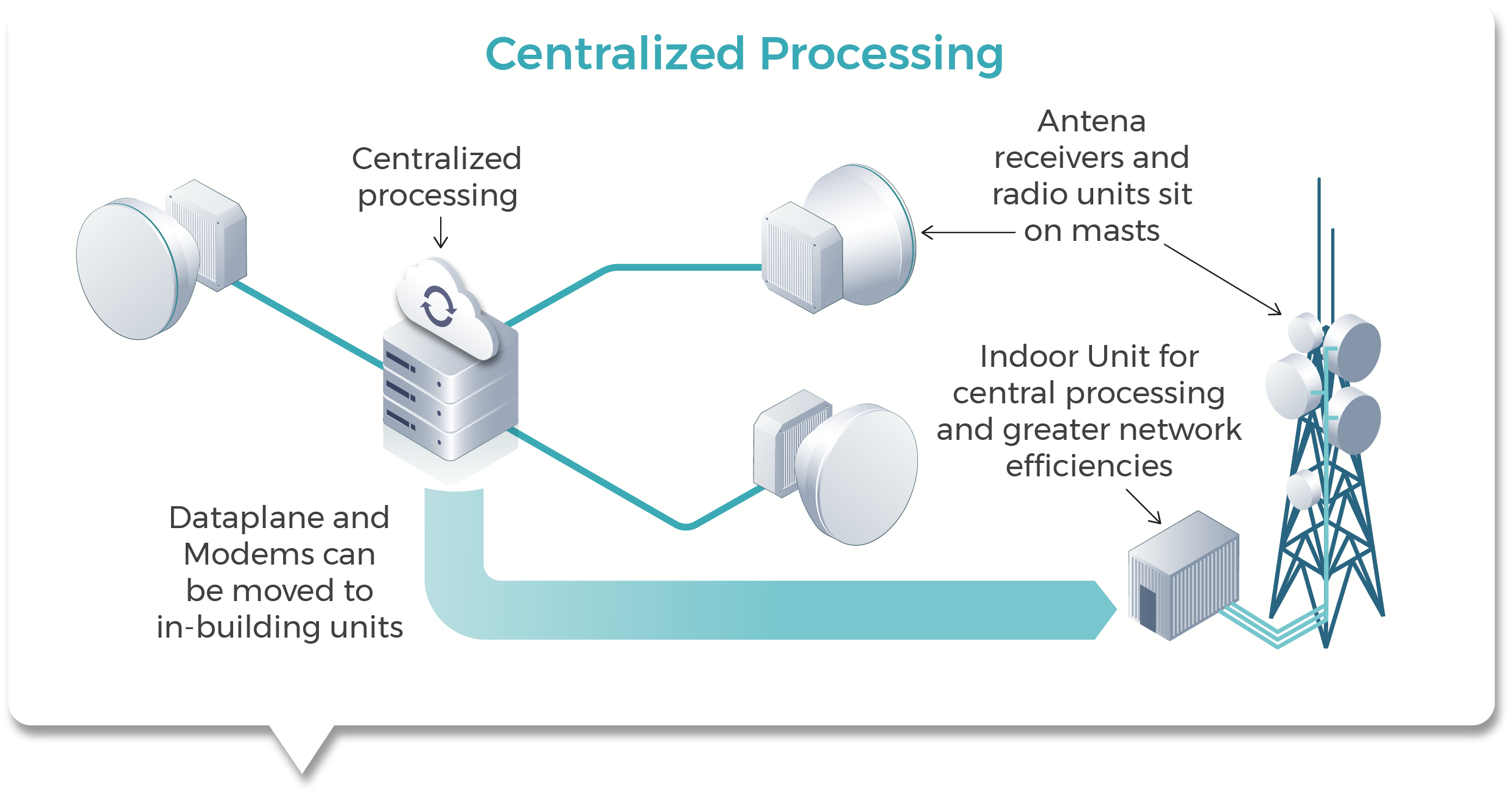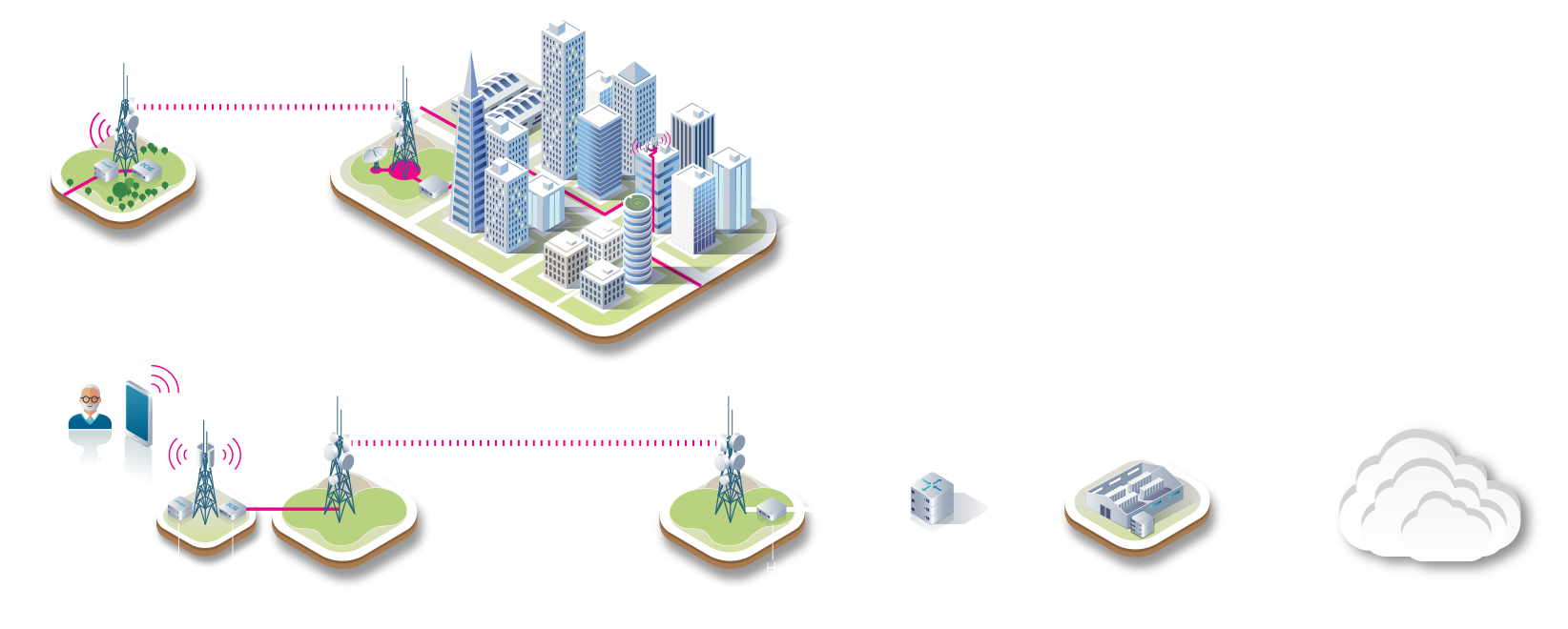 The goal of this project group is to create an ecosystem to further advance wireless backhaul technology to help overcome traditional delays in deployments and meet critical time to market requirements with effective use of resources.
This group will work toward providing improvements to overall system performance with reliability and proactive capacity adjustments. The Wireless Backhaul solution will address ease of site configuration and turn up by reducing configuration overlap.
Join the Wireless Backhaul Project Group to collaborate with Operators, Infrastructure Providers, Academic Institutions, and Integrators in conceiving new ways of building, testing and deploying telecom network infrastructure.
Technologies
Boosting backhaul capacity with Dual Frequency bands, reducing the footprint on towers and extending the reach of millimeter waves (mmWave) while maintaining high overall availability.
White box approach to support interoperability, allowing TIP Project Group-specified hardware from different sources to work with software from different sources.
Enhanced manageability and automate provisioning via a Multi-Vendor SDN controller, ensure open interfaces, interoperability with 3rd party SDN controllers, and supporting wide range of applications.
Converged microwave-aware DCSG to router and wireless backhaul solution under one platform to create a unified transport solution.
Deliverables
Architecture and design requirements for Multi Core dual band one box radio hardware with the recommendations of supported software specifications.
Validity of use case for two to four channel requirements using two different frequency bands from TCO and business perspective.
Inter-opt between hardware and software coming from different sources.
Specification of Unified Transport box to combine wireless and router functionality to meet seamless transmission based on radio frequency conditions and traffic requirements.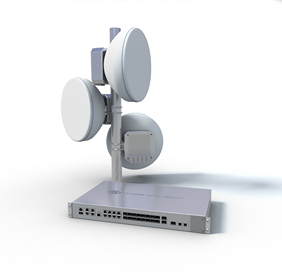 OpenSoftHaul
Disaggregated White Box Solution
This solution is a wireless backhaul transport solution, adopting the principles of an open and disaggregated architecture. This document analyzes and assesses the potential options that may apply towards an open wireless backhaul transport solution and provide hardware and software requirements and features for HW and SW implementations.
Upcoming Events
There are no upcoming events at this time.
Past Events
October 27, 2020

-

online

Join us for the announcement of the OpenSoftHaul RFI results
Want to learn more?
If you are interested in learning more about the Wireless Backhaul Project Group or have a project you'd like to propose to the group, please fill out the contact form below and we will contact you to discuss next steps.