White paper and panel discussion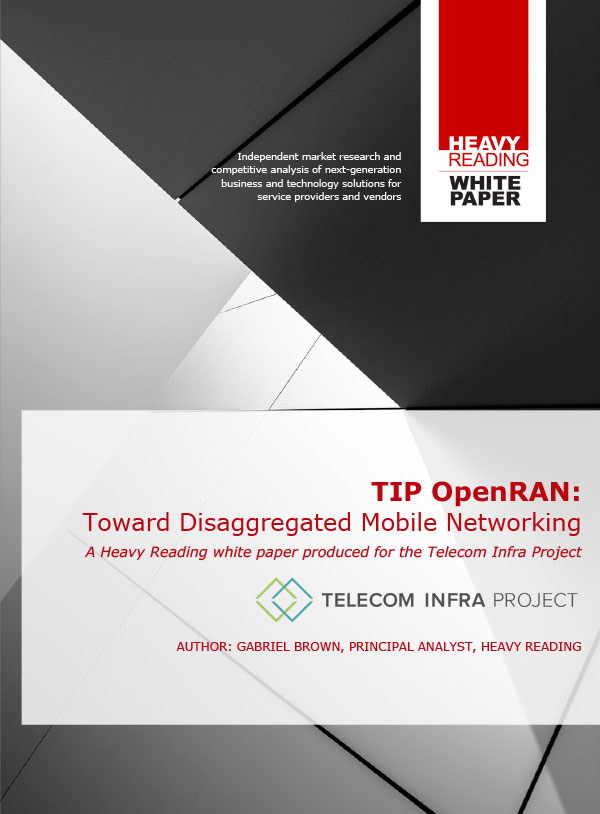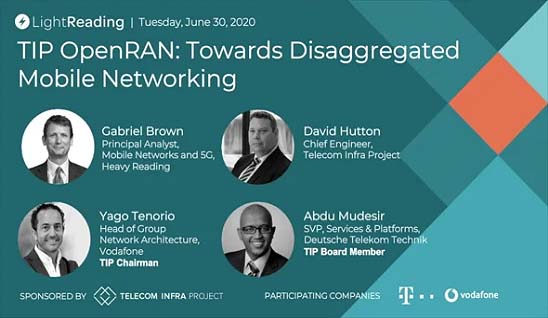 TIP OpenRAN: Toward Disaggregated Mobile Networking
Mobile networks connect over 5 billion users and generate over $1 trillion of service revenue annually. With millions of cell sites deployed globally, this makes the RAN the most important distributed network infrastructure in the world. As operators enter the 5G-era, the RAN is increasingly software-driven and based on open implementation and open interfaces.
This white paper profiles the work of the OpenRAN Project Group, which is focused on collaborative working, reference implementations, interoperability, field trials, and developing pathways to commercial deployment of OpenRAN solutions.
The Light Reading panel discussion, hosted by Gabriel Brown, Principal Analyst at Heavy Reading, with guest speakers Yago Tenorio, Abdu Mudesir and David Hutton, provides informative insights into the current state of the art of open, disaggregated RAN networks; the need for scale and accelerated innovation; the evolution of TIP OpenRAN Project Group; the interplay between the different industry bodies and players working together to make this a reality; private networks' fit; and so much more.
A couple of quotes from the panel
Yago Tenorio, Head, Group Network Architecture, Vodafone, and TIP Chairman, said "Only scale, in a coordinated way, can accelerate the development of OpenRAN"
Abdu Mudesir, SVP, Services & Platforms, Deutsche Telekom Technik, and TIP Board Member, said "We need all the help we can get from all industries and TIP is pivotal in that respect, making sure the learnings are concentrated"
David Hutton, Chief Engineer, TIP, said "We want to make sure that the work that is done within TIP is commercially driven"