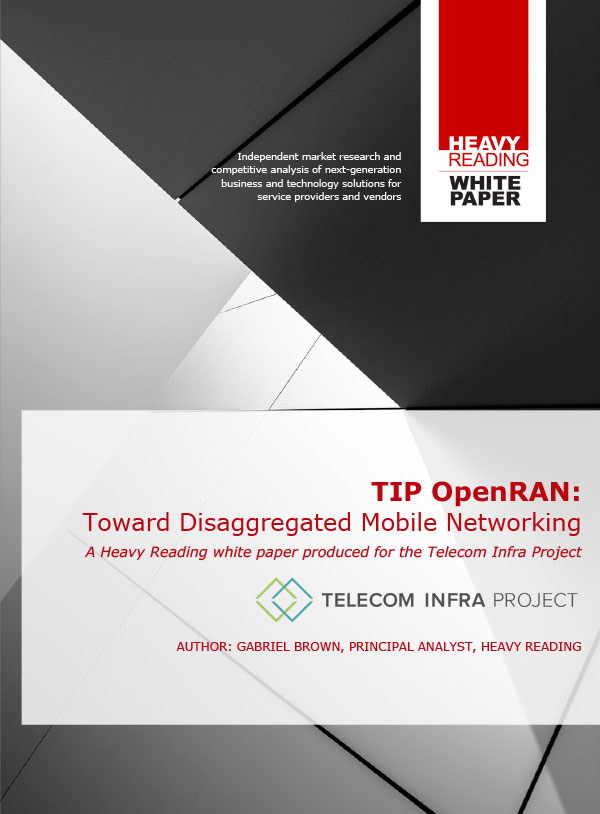 TIP OpenRAN: Toward Disaggregated Mobile Networking
Mobile networks connect over 5 billion users and generate over $1 trillion of service revenue annually. With millions of cell sites deployed globally, this makes the RAN the most important distributed network infrastructure in the world. As operators enter the 5G-era, the RAN is increasingly software-driven and based on open implementation and open interfaces.
This white paper profiles the work of the OpenRAN Project Group, which is focused on collaborative working, reference implementations, interoperability, field trials, and developing pathways to commercial deployment of OpenRAN solutions.
The paper identifies and explains the key achievements of the project group and looks ahead to the next phases of OpenRAN development. It also places the work of the project group in a wider industry context to illustrate how OpenRAN helps operators and the wider eco-system progress their goals for low-cost, high-performance mobile connectivity.