The OpenRAN MoU Group
formed by TIP participants DT, Vodafone, Telefonica, Orange and TIM, is working to define and develop OpenRAN solutions that can bring the connectivity that the world needs today, and in decades to come.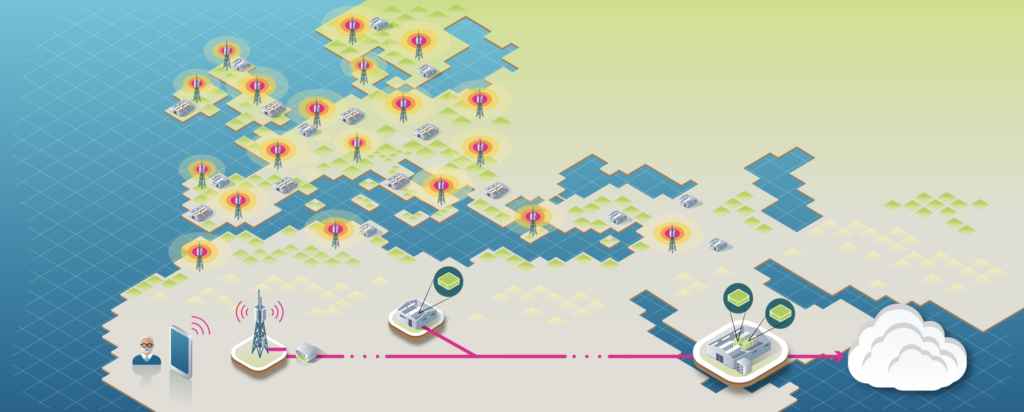 Open RAN Technical Priority Document, by the Open RAN MoU signatories (Deutsche Telekom, Orange, Telefónica, TIM and Vodafone) – June 2021
TIP is delighted to publish the "Open RAN Technical Priorities Document" and remains committed to supporting the advancement and adoption of standards-based Open RAN solutions. We will build on the valuable work done by the Open RAN MoU Group to mutually beneficial industry effect. TIP's robust Test & Validation framework can support this effort, accelerating the readiness of solutions for the different use cases, and making Open RAN happen at scale, in Europe and beyond.
This Open RAN Technical Priorities Document is the result of the work carried out under the MoU on Open RAN signed by Deutsche Telekom AG, Orange S.A., Telefónica S.A., TIM and Vodafone Group Plc. This document offers a comprehensive list of technical requirements that the signatories of the Open RAN MoU consider priorities for Open RAN architecture to guide and foster a competitive open RAN ecosystem, promoting openness and flexibility. It includes the main scenarios and radio configurations targeted for operators' deployment, providing hardware and software requirements for each of the building blocks of a disaggregated RAN. The overall system relies on open interfaces to allow multi-vendor deployment in a fully interoperable manner, and intelligent radio controllers and orchestration in a cloud-native environment to unleash the potential of a fully automated network. The overall objective is to promote a fast pace for the development of open, virtualized and programmable RAN solutions, and support a timely roll-out of open RAN networks in Europe.
"When you think about turning Open RAN standards into commercial realities, it is clear that we need to avoid fragmentation. This Open RAN Technical Priorities Document will enable a diverse set of suppliers to develop products more effectively, thereby increasing resilience and providing operators with what they need to build their networks based on a minimum set of variants that address the same needs in different regions, and simplifying significantly the subsequent system integration. Organisations like TIP and the O-RAN Alliance have an instrumental role to play in this process" said Yago Tenorio, Chairman of TIP's Board of Directors.