The goal of the
Non-Terrestrial Connectivity
Solutions Project Group is to accelerate the innovation and deployment of non-terrestrial solutions to provide coverage to areas that terrestrial solutions cannot cover efficiently, with an initial focus on low density environments and quick response solutions for use in emergency situations.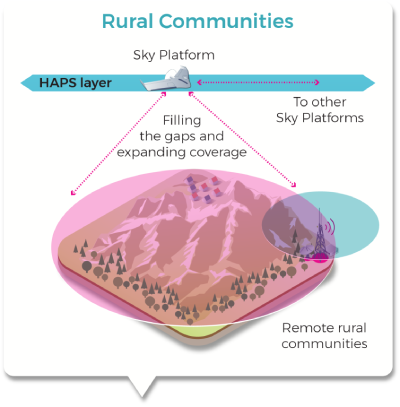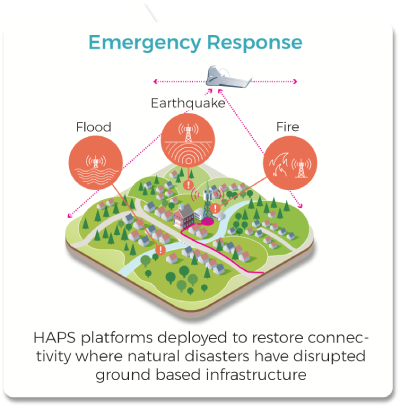 Join the Non-Terrestrial Connectivity Solutions Project Group to collaborate with fellow TIP members and help accelerate innovative solutions in the non terrestrial connectivity space.
Payload & Comms
Led by Airbus (Interim)
Platform
Led by Airbus
Service Providers
Led by AerNavis
Operators
Led by Vodafone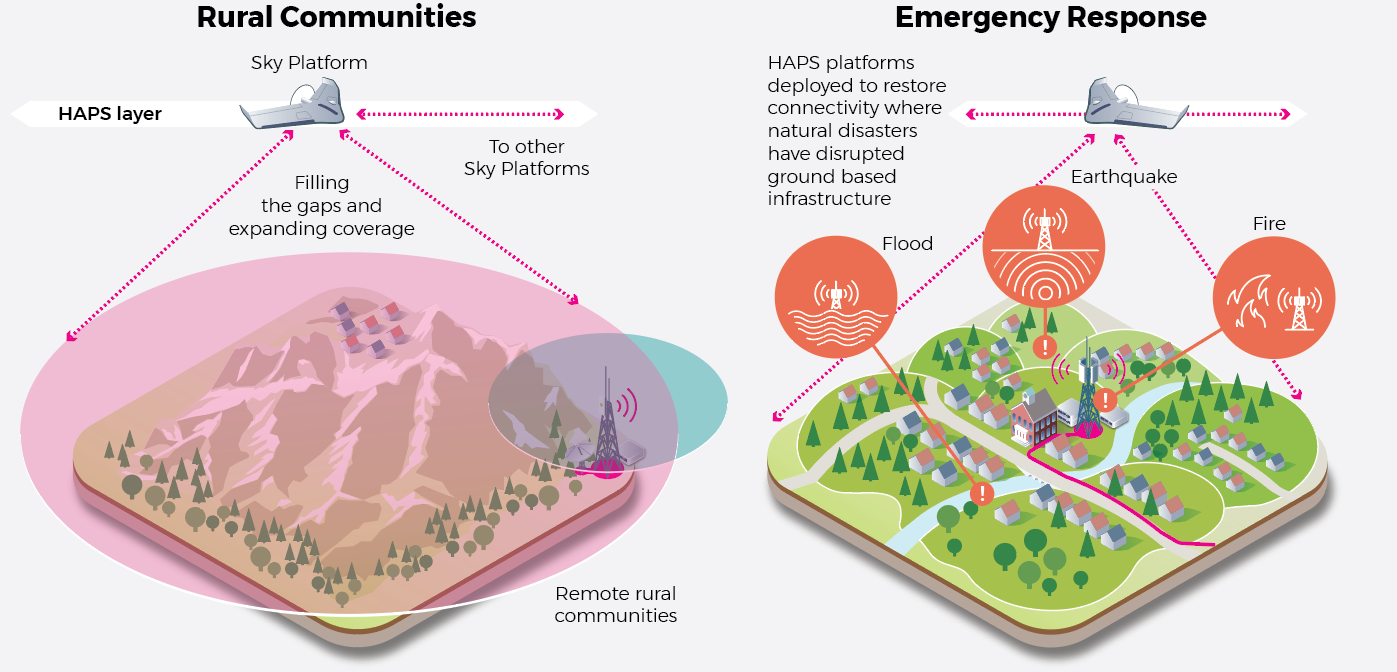 Benefits: As an ecosystem, this group can begin the design and development of payload and network solutions for specific use cases that provide direct connectivity to UEs ensuring they will support the service requirements, operating model and cost structure required to unlock the business and generate the first success stories for connectivity and HAPs.
​
In order to design complete connectivity solutions, the Project Group has participants from the full value chain, including sky platform players, telecom tech vendors, operators, and service providers.
It is now time to consider the platform as an element of the telecom system and focus development on specific use cases, generating greater industrial scale and ensuring by design that coexistence with terrestrial coverage is possible.
Want to learn more?
Please fill out the contact form below and we will contact you to discuss next steps..