Join the Non-Terrestrial Connectivity Solutions Project Group to collaborate with fellow TIP members and help accelerate innovative solutions in the non terrestrial connectivity space.
The mission of the Non-Terrestrial Connectivity Solutions (NTCS) Project Group is to foster the emergence of a vendor and open source hardware and software ecosystem that supports emerging standards allowing 5G to be used natively on satellites or other non-terrestrial platforms, like HAPS. The expected impact of the NTCS deliverables is to dramatically lower the total cost of ownership and barriers to entry for non-terrestrial systems (especially satellite and direct-to-handset connectivity) by aligning value and supply-chains with the far-larger global cellular ecosystem.
Scenarios & Net Architectures
5G NR NTN
Core, RIC, & N3IWF
Key Partners:
Omnispace
Viasat
HAPS Alliance
The NTCS Project Group is working toward two specific goals;
Accelerate operators adopting satellite-based or HAPS-based 5G NR solutions.
Allow NTCS operators to leverage 5G core network elements for management and control of satellite networks, including those networks that do not use the 5G NR waveform.
​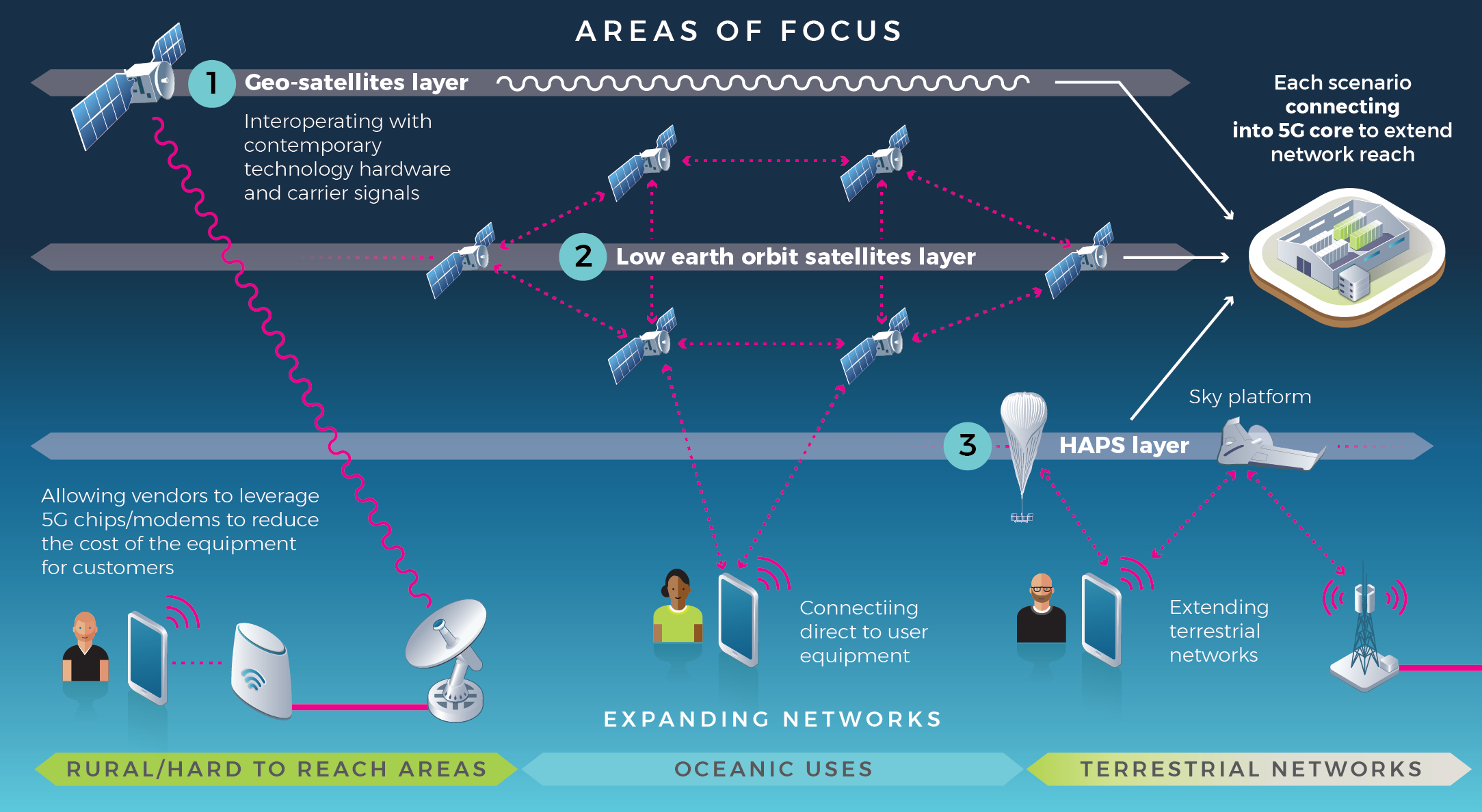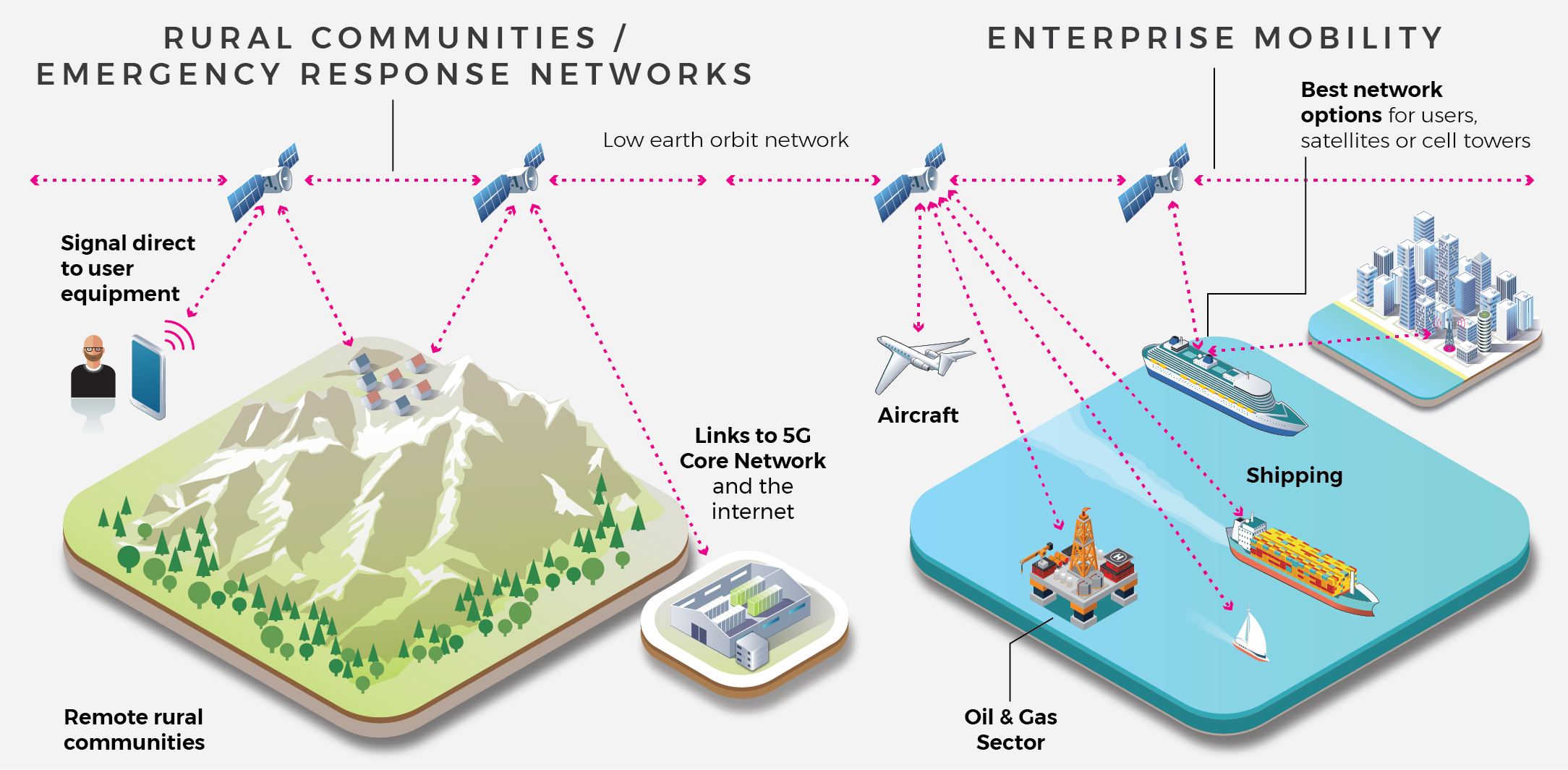 ---
Deliverables
NTCS Technical Requirements Documents
These documents explain the service requirements required for sky platforms providing coverage directly to smartphones, focusing on two initial use cases; connecting the unconnected and emergency response. The requirements will be used to design the communication solutions that will be fitted on the sky platform to provide this service.