The
End-to-End Network Slicing
Project Group is aimed at developing a commercially viable End-to-End Network Slicing ecosystem that can be deployed over fixed and mobile operator networks.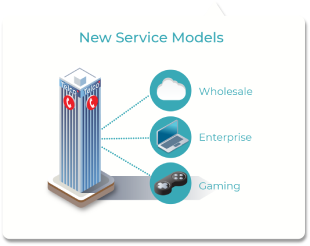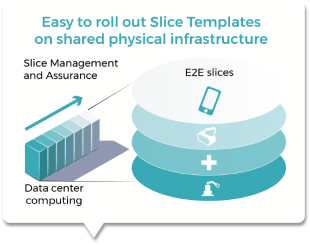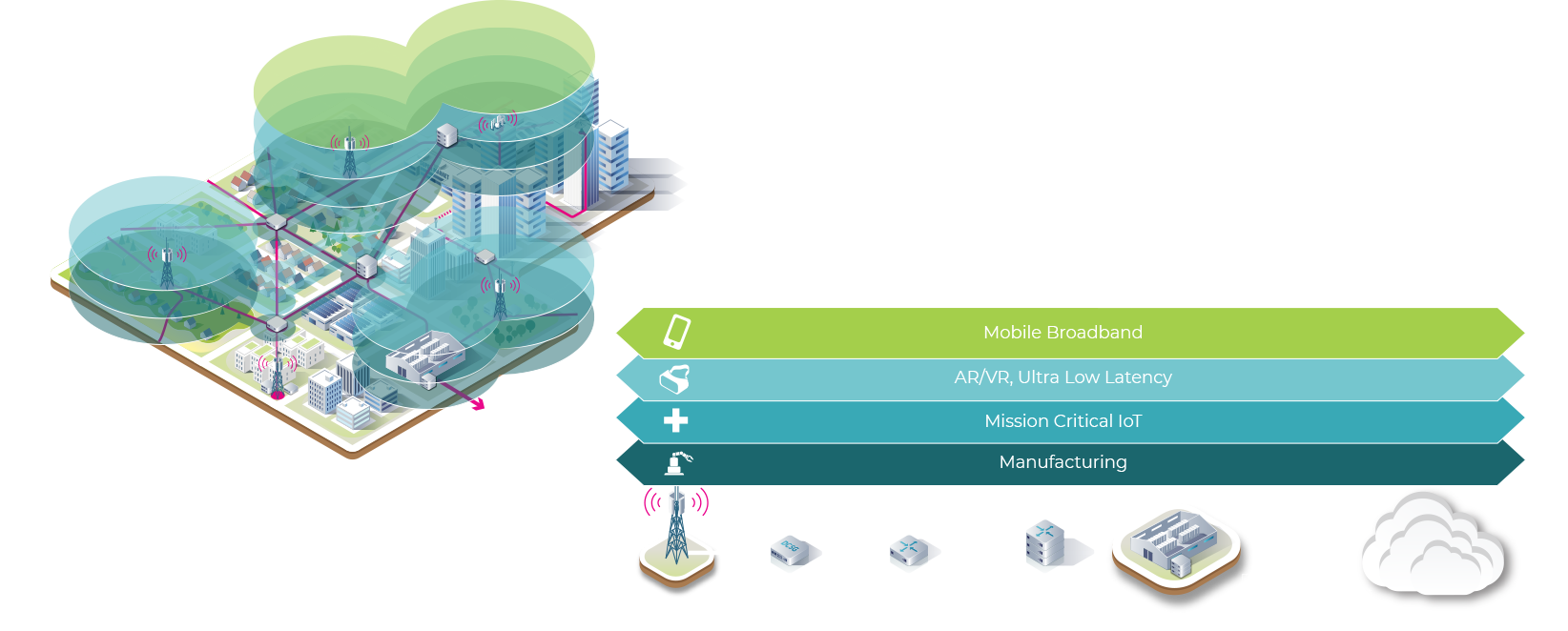 The long-term objective of the E2E-NS Project Group is to identify E2E use cases to be researched, developed, and demonstrated as Proof-of-Concept addressing key challenges for 4G and emerging 5G network slicing arenas. It aims to seize opportunities afforded by TIP membership to involve different players (telecom operators, equipment vendors, orchestration suppliers, application providers, and network integrators & technologists) within the ecosystem. Further, the group looks to build on identified use cases to help carrier trials and deploy real-world Network Slicing offerings at scale.
Join the End-to-End Network Slicing Project Group to collaborate with Operators, Infrastructure Providers, Academic Institutions, and Integrators in conceiving new and innovative ways of building, testing and deploying telecom network infrastructure.
Focus areas
The End-to-End Network Slicing Project Group focuses on the following areas:
A Selection of market-ready, operator sponsored use cases in each phase with their own unique rationales, business opportunities and challenges to address and overcome
Low-barrier entry points to network slicing in each current and emerging generations to help guide carriers on deploying NS offerings that improve the mobile internet experience and drive new top-line revenues
Common, open architectures that demonstrate how network slicing can be applied in multi-vendor, multi-domain, multi-operator contexts for a range of candidate use cases and services. This will help develop slicing solutions that can serve many different needs.
Integrated RAN & core network slicing ecosystems that will provide repeatable blueprints for carriers looking to build and launch End-to-End Network Slicing service offerings
Clear use case business model benefit statements that communicate their value to stakeholders and operators, ahead of decisions to trial and deploy in real world networks
Deliverables
Creating Ecosystems for End-to-End Network Slicing
This whitepaper outlines the goals and deliverables of this project as it moves from a high level conceptual phase, to its current, first production phase (4G E2E-NS), focused on integrating required technologies to support a number of identified 4G E2E-NS Use Case Proofs-of-Concept (PoC) in TIP Community Labs along with a preview of future phases in 5G.
Closed Loop Automation for Mobile Gaming
Lab project to explore how automation of network slice testing can ensure that provisioned network slices can be delivered and maintained to meet the needs of the user's application intent. Testing carried out at the TIP Community Lab environment at BT's Adastral Park labs in Suffolk, UK. All tests were successfully executed and evidence captured.
Technology trials
TIP Community Lab: Adastral Park, Ipswich, UK
Sponsor: BT
1) Mobile Gaming
The purpose of this use case is to demonstrate the ability to support dynamic, multi-game, application-aware network slices and a dramatically improved mobile gaming experience. The lab trial implementation will show how in a current 4G LTE network, game-aware slices can be triggered instantly upon user action, and how automation of network slice testing can ensure that provisioned network slices meet the needs of the user's application intent.
2) Multi-Operator IPC VPN
The goal of this lab trial is to implement a solution for multi-domain end-to-end network slices and demonstrate how end-to-end slice orchestration across multiple operator domains can be simpler and faster. In this use case the service provider uses other networks such as those of "last mile" operators in order to deliver an orchestrated multi-domain network slice for the Enterprises. The solution leverages the Recursive Inter Network Architecture (RINA) software stack for VM Networking and multi-domain APIs for orchestration to automate delivering the appropriate E2E network slice across the multiple providers.