At Fyuz 2022, 'Fixed Broadband and Transport – State of the Union' breakout session provided a great summary of the developments and progress in the OOPT group.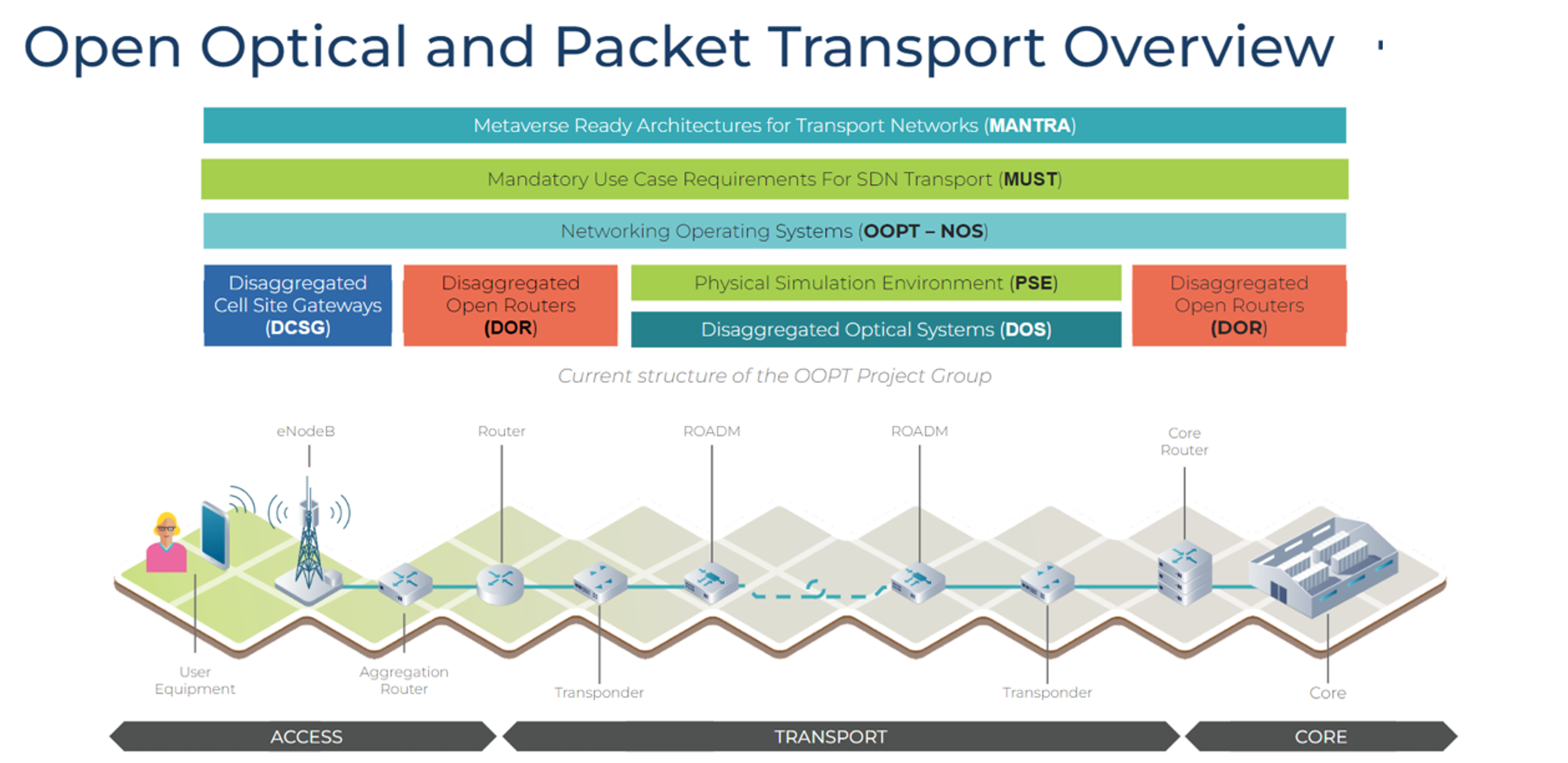 In the opening keynote, Diego Marí Moretón, Manager, Connectivity Technologies & Ecosystems at Meta, rightly reminded that transport networks are probably the most underrated part of a mobile or a fixed network. It only becomes noticeable once it's not working.
The traditional approach has led to limited the number of vendors thereby reducing the choice for the service providers. It has also resulted in lack of innovation, high costs and slower installation. This was the main motivation to look at hardware and software disaggregation.
This has resulted in transitioning from humble beginning in 2016, where a group of like-minded players from across the industry came together to solve some fundamental challenges to having over 500 participating organizations 10 active sub-groups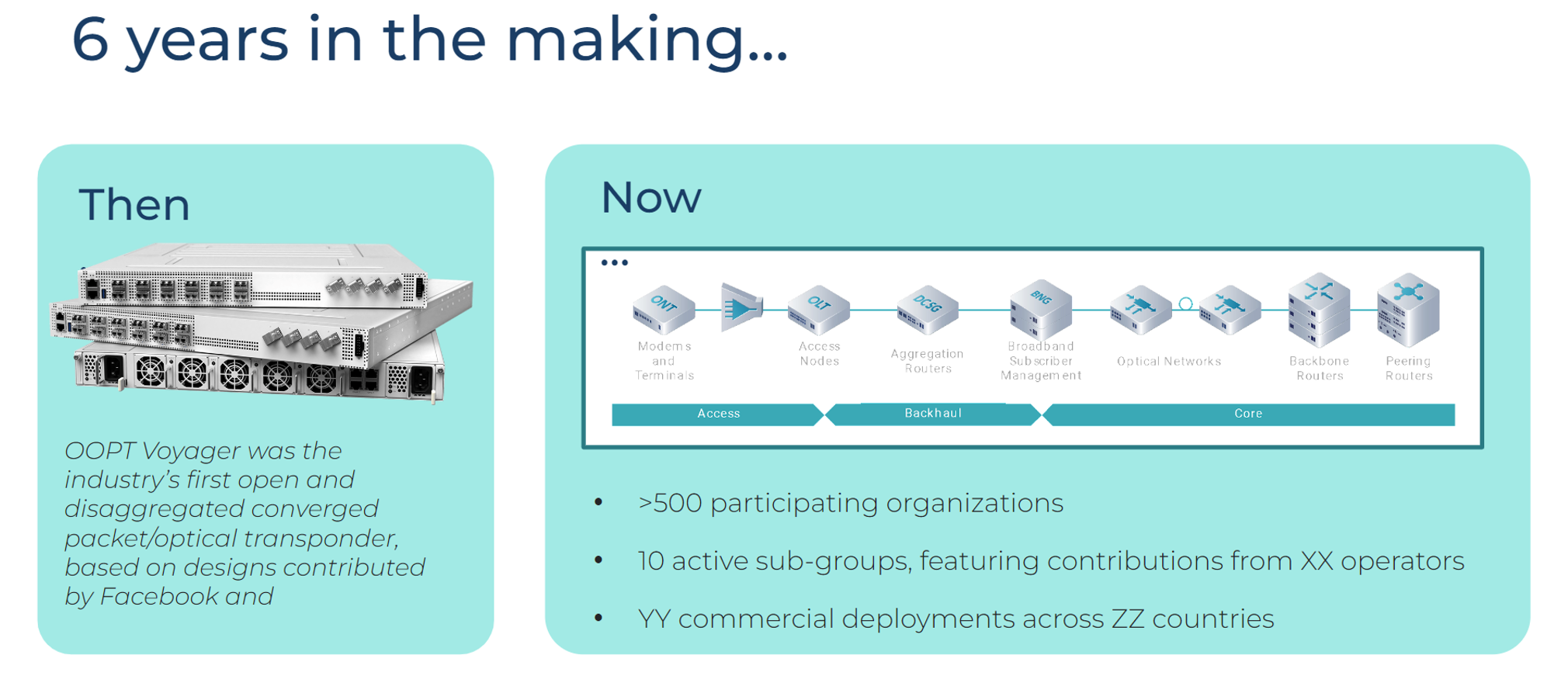 OOPT group has also published 32 deliverables and 43 TIP badges and ribbons have been awarded to the vendors.
Rafael Canto Palancar, Transport Senior Manager at Telefónica provided an Introduction to the Fixed Broadband PG (project group). He pointed out that the aim of the PG is to develop Open Broadband Network Gateways (OpenBNG) and Open technologies for Fixed Access Networks (OFAN).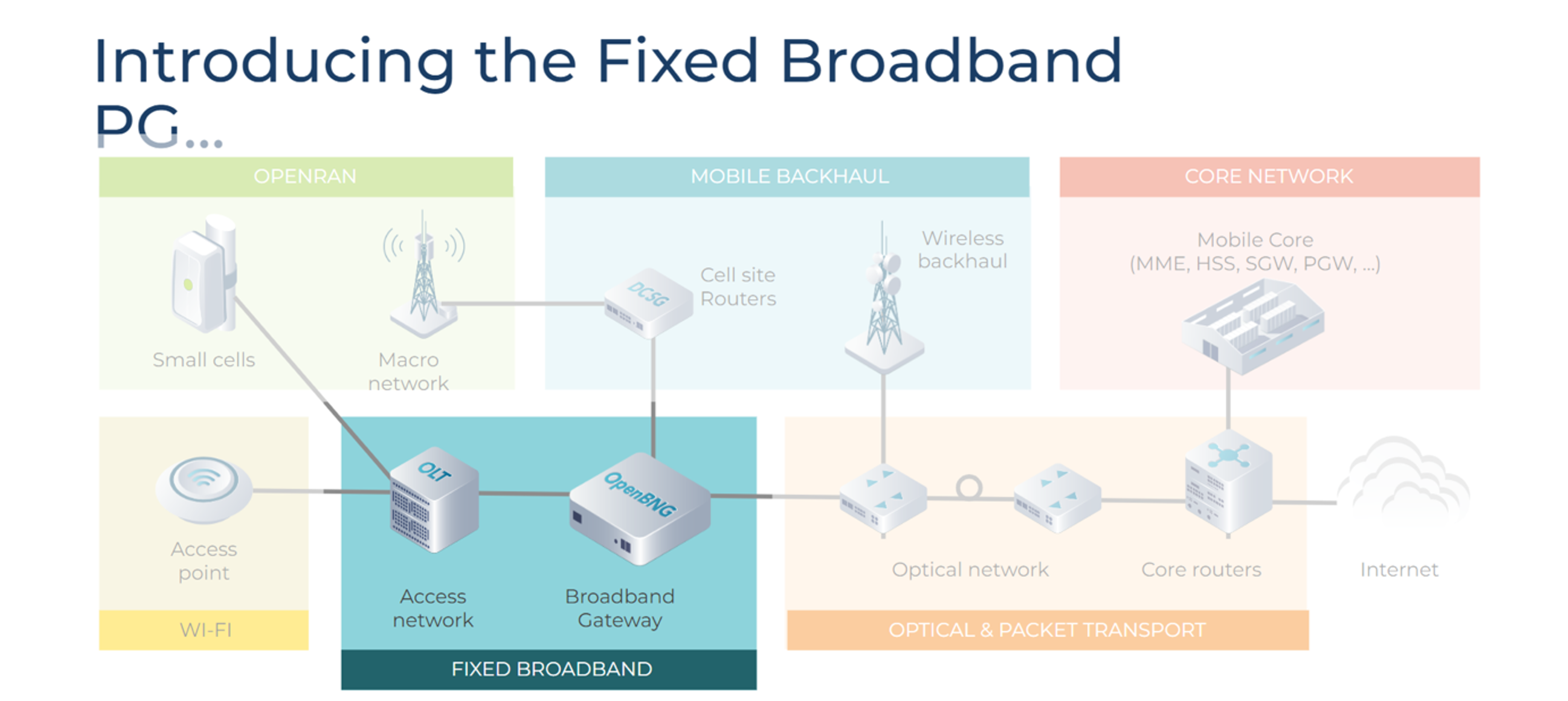 During the last 12 months, Multi-operator RFI was completed for OpenBNG, with 8 suppliers shortlisted. This resulted in first OpenBNG products being deployed in operator labs in April 2022 and four OpenBNG evaluations ongoing across labs from 4 TIP members.
In the OFAN group, a use case document was published while the technical requirements are nearing completion.
Two new co-chairs for the OOPT group were announced during the session. Johan Hjortås, Head of Transport Network strategy and architecture at Telia Company and Oscar González de Dios, Optical and IP Transport Network Expert at Telefónica. They have both been active in the group and TIP in general for a very long time. They provided a quick overview of all the other OOPT sub-groups.
The final presentation on Total Network Disaggregation was presented by Atsushi Ogata, President and CEO at IP Infusion and Alik Fishman, Director of Product Management, Switching Market at Marvell.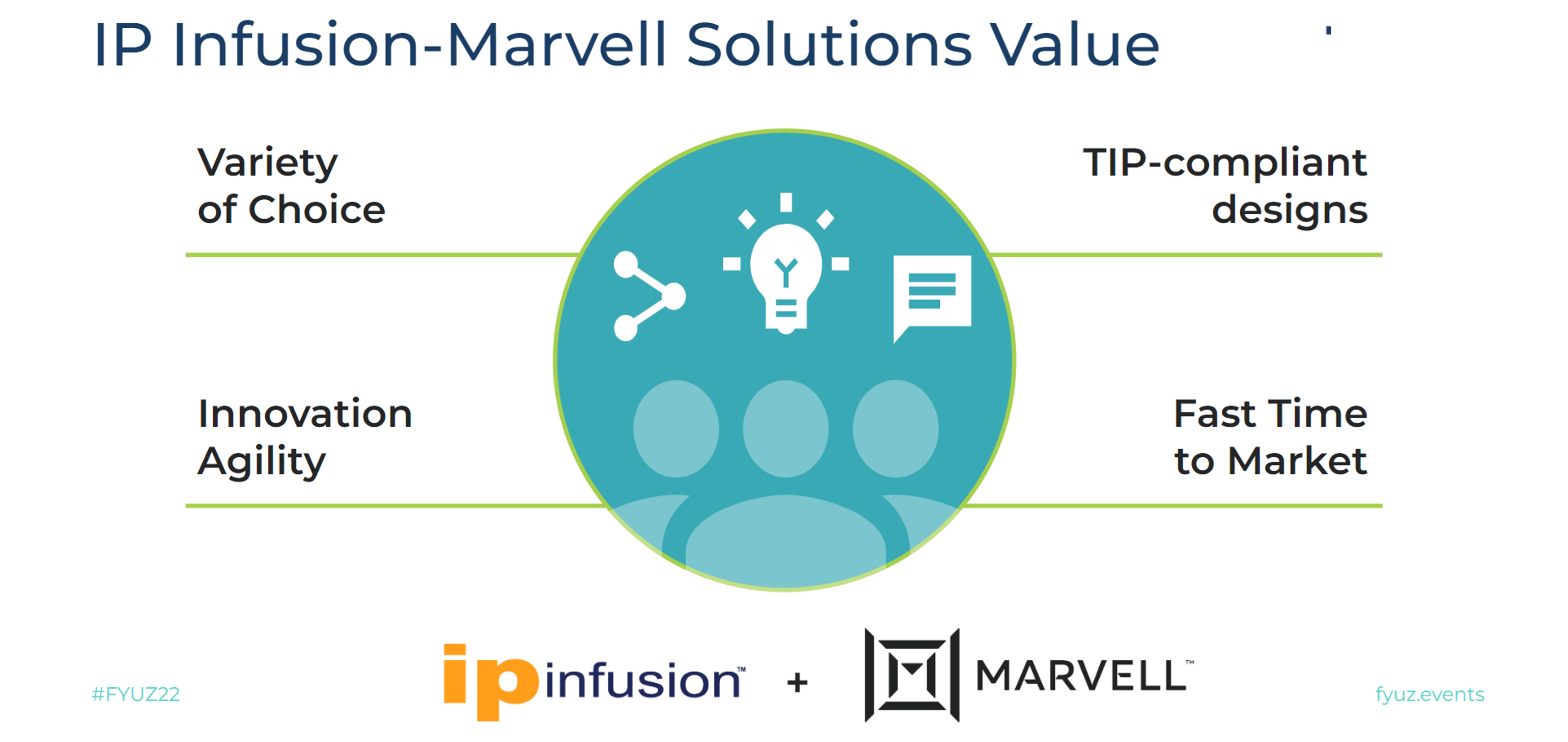 The presentation highlighted how different TIP participants come together to create a joint solution offering choice, TIP-compliant designs, innovation agility and faster time to market.
The video of the breakout session is embedded below:
The OOPT PG is one of the most active TIP groups which is apparent from the OOPT Trials and Deployments map as shown below.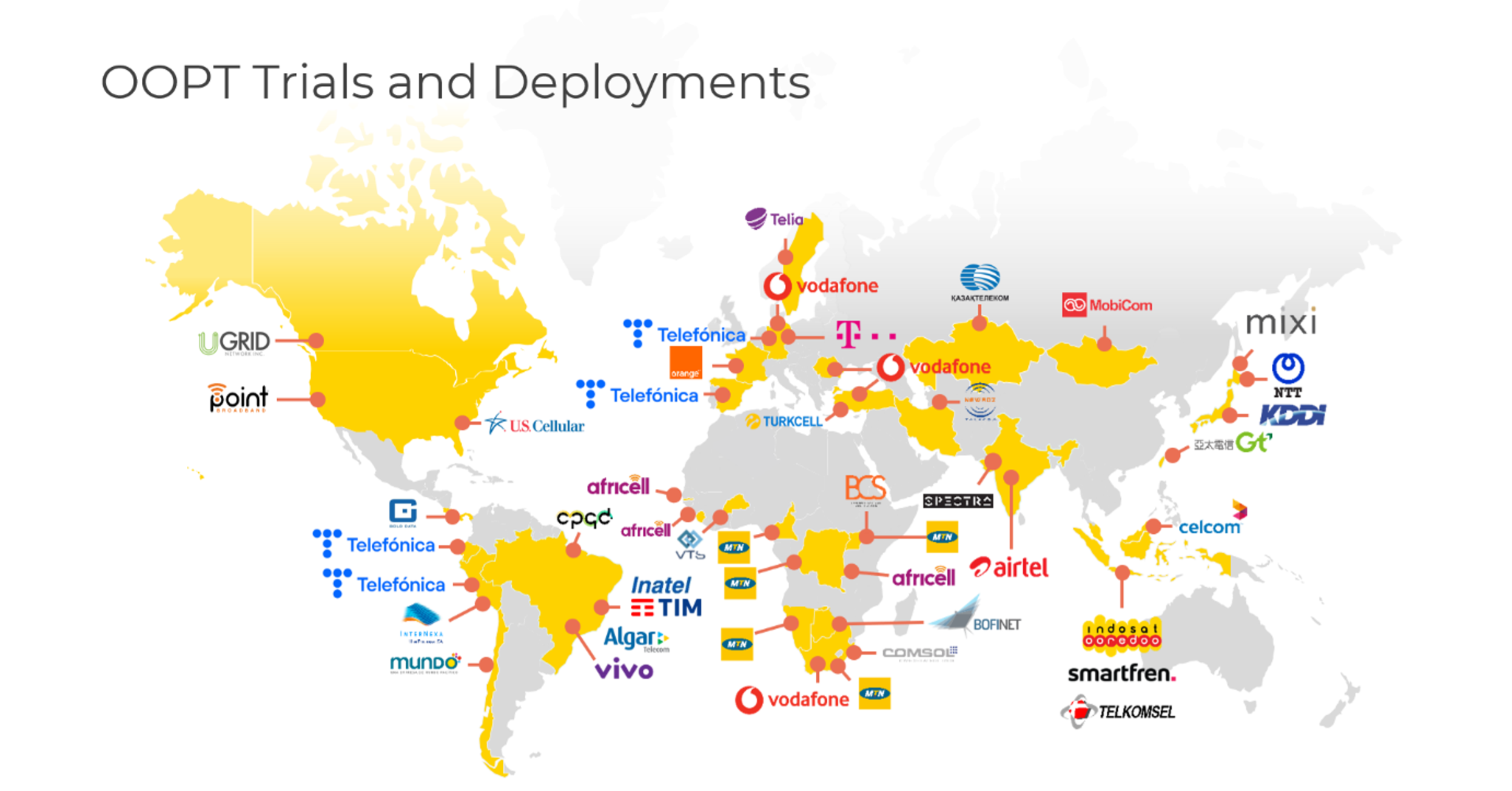 To learn more about Open Optical & Packet Transport Project Group, visit their website here.