TIP Project Group Feature: OpenRAN
February 19, 2019
This month on our blog, we are featuring the TIP project group OpenRAN and providing a detailed look at the work the group is doing to develop fully programmable RAN solutions based on General Purpose Processing Platforms (GPPP) and disaggregated software. Co-chaired by Vodafone and Intel, the group has gained momentum since its initiation in November 2017 and the TIP Community is excited for the year ahead for the group and its member companies.
Background on OpenRAN
OpenRAN focuses on implementation of RAN solutions that can be deployed on General Purpose Processing Platforms thus enabling a sustainable development stream. This project will help enable an open ecosystem of complete RAN solutions and solution components that take advantage of the latest capabilities of General Purpose Processing Platforms, both at a software level and also using programmable offload mechanisms such as field-programmable gate arrays (FPGAs).
Value of OpenRAN technology to the ecosystem
The OpenRAN project group focuses on two fundamental aspects of RAN development – SDR based Software and GPP based Hardware. Revolutionizing the building blocks will result in the RAN being less costly to build and operate and more flexible and powerful in functionality.
The vision of OpenRAN is that it is open within the RAN, with the interfaces and operating software separating the RAN components, building a modular base station software stack that operates on common-off-the-shelf (COTS) hardware, with open north- and south-bound interface. This architecture would mean that baseband units, radio units and remote radio heads can be assembled from any vendor and plugged together to form a network.
Thus the main objective of this project is to have RAN solutions that benefit from the flexibility and pace of innovation associated with software-driven developments on fully programmable platforms.

OpenRAN RFI update
In June 2018, OpenRAN shared an important milestone for the project group – two of its operator members, Telefonica and Vodafone, issued a Request For Information (RFI) for OpenRAN solutions. These RFIs, identified Radio Access Network (RAN) solutions from various vendors that meet requirements for RAN platforms as established by the OpenRAN project group. At TIP Summit in October 2018, Vodafone and Telefonica announced the vendors they selected as the leading candidates to produce interoperable RAN solutions. The recognized vendors with the most compliant end-to-end platforms were: Altiostar, Mavenir, and Parallel Wireless.
The RFI had a comprehensive scope, covering the following technology areas and ran to over 650 requirements:
OpenRAN Platform
Radio Hardware
2G Functionality
3G Functionality
4G Functionality
Baseband
Base station controller /radio network controller functionality
The breadth of RFI requirements enabled us to identify a number of new vendors who could add significant strength to the ecosystem and help it to deploy OpenRAN platforms in future. What we learned from the industry's first OpenRAN RFI was shared at the TIP Summit in London in October 2018, with the following vendors receiving recognition:
Most compliant e2e platforms: Mavenir; Parallel Wireless; Altiostar.
2G software: Fairwaves, Parallel Wireless.
3G software: Mavenir; Parallel Wireless.
4G software: Altiostar, Parallel Wireless, Radisys.
Remore radio head/ Radio hardware: Bai cells; NEC; Parallel Wireless.
Innovators: ASOCS; Phluido.
Challengers: Comba; Dali; Fairwaves; Vanu
The next stages of the OpenRAN RFI involve deployments in the field. The group will soon announce details on trials of OpenRAN platforms in many parts of the globe like Turkey, Latin Americas, and Africa.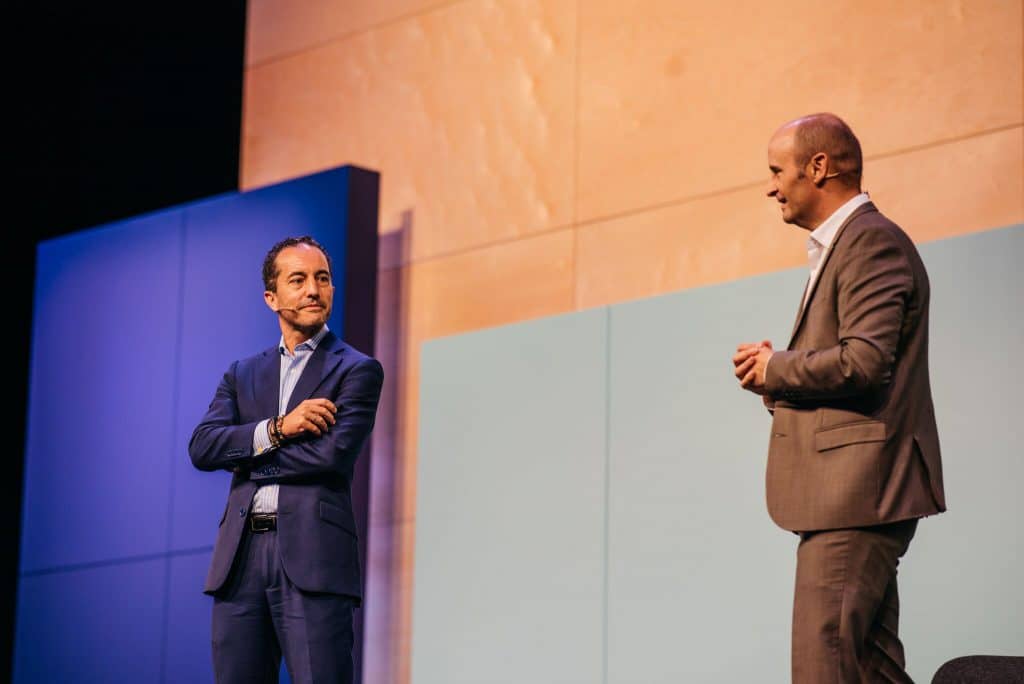 Lab trial update
Last month, OpenRAN initiated two lab trials along with our project partners Vodafone and Intel. The goal of the trials is to evaluate efficient and optimized RAN implementations based on OpenRAN principles e.g. low capacity rural and high capacity macro, both at a software level and also using programmable offload mechanisms such as field-programmable gate arrays (FPGAs).
The trial effort will contribute a non-proprietary open solution or open extension / API L1 SW stack and recommendations for both HW and SW offload implementations matched to deployment scenarios to help improve the efficiency of RAN infrastructure.
The lab trials will be hosted at TIP Community Lab Facebook in Menlo Park and are sponsored by chair operator Vodafone.
Next steps
This is an exciting year for the OpenRAN project group. At the end of February at MWC in Barcelona, OpenRAN will share exciting details regarding the upcoming field trials as well as participate in an End-to-End Demo demonstrating how the technology fits in an integrated network.
Interested in learning more about the OpenRAN project group? You can find more information on the TIP RAN website, and apply to become a member here.