The Telecom Infra Project today launched the Fixed Broadband (FiBr) Project Group, chaired by Vodafone and Telefónica. This new group broadens TIP's focus to extend deeper into the fixed access domain, covering the access, broadband and service gateway technologies operators need to build and operate their fixed line networks.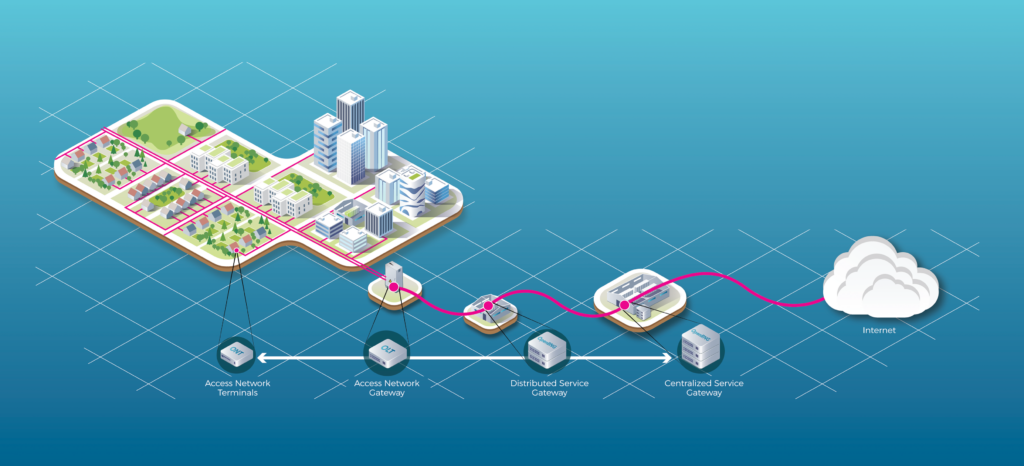 Why Fixed Broadband?
As global demand for rich end-user content continues to grow, operators across the world are seeing that their fixed line networks have a critical role to play in enabling the delivery of reliable, high-speed and low latency connectivity services. Accordingly, this new project group will design, develop, test and validate a new generation of open and disaggregated technologies that will enable operators to deliver those services in a more flexible and cost-effective way than ever before.
A critical piece of the puzzle
TIP participants have been building, testing and deploying open and disaggregated technologies for many years now, and fixed line operators are already benefiting from a vibrant and diverse ecosystem of solutions in the IP/MPLS and optical domains.
"Openness is a key principle that we apply at every segment of our networks. Open and disaggregated technologies are extremely relevant for us to build more diverse and cost-effective networks, and to operate them in a more efficient way," said Rafael Canto, Transport Sr. Manager from Telefónica. "TIP's work so far to disaggregate the transport network has already led to the creation of a new vibrant and diverse ecosystem, and we're proud to be a part of this new group helping to unlock the same opportunities in the fixed broadband domain, extending the work already done on IP technologies and SDN management and control".
Accelerating the commercialisation of mature, open standards-based technologies
The initial focus areas for the group will be the development of Broadband Network Gateways (BNG) and technologies for FTTH access networks. Each technology will play an integral role in enabling the rollout of new fibre access networks, as well as the evolution of existing fibre assets to accommodate faster speeds, and to enable new use cases such as small cells densification and long-tail deployments into rural and MDU environments.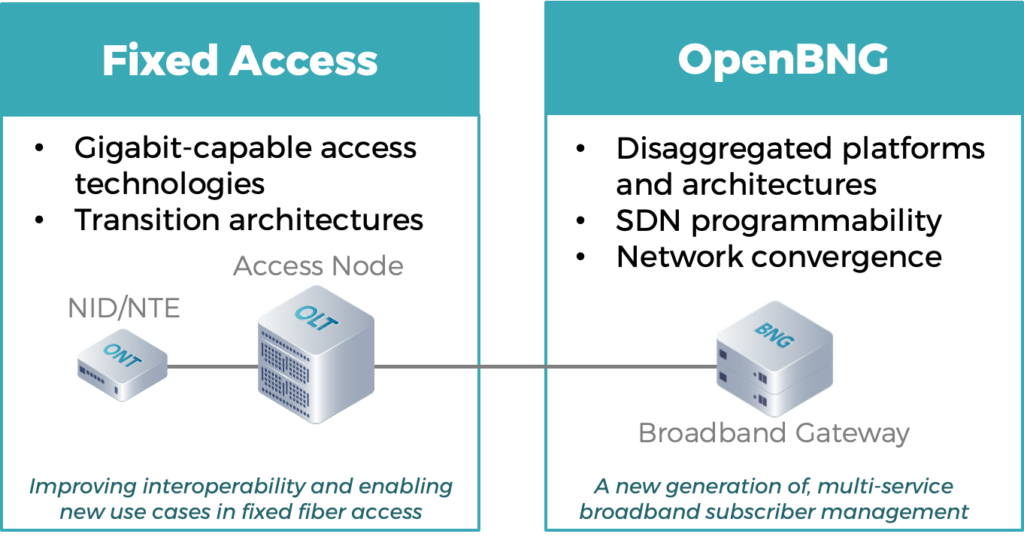 Throughout these activities the Fixed Broadband group will be leveraging existing standards, considering how they can be best applied to meet their use cases, and providing clarity about how these use cases should be implemented to address real world deployment scenarios.
"In recent times we have seen a huge level of effort and investment in the development of new standards in this area", said Bruno Cornaglia from Vodafone. "We believe that this new group from TIP will play an important role in consolidating operator demand behind open standards to ensure supplier products are built in a truly open way, and helping to identify the use cases that are most needed for the industry".
The journey ahead
While this is a new area of focus for TIP, the core activities of the FiBr project group remain very much in keeping with all other TIP initiatives. The PG will focus on the full lifecycle of each initiative; from ideation through to deployment, with TIP's Test and Validation framework providing the opportunity for operators and suppliers to collaborate on evaluating products and solutions, and for those products to be awarded Badges and Ribbons on TIP Exchange.
"The new Fixed Broadband project group will fill an important gap in the TIP portfolio," said David Hutton, Chief Engineer of TIP. "Similarly, we believe that our test and validation framework will also fill an important gap in the broader industry, helping to accelerate the development, hardening and deployment of these new and exciting fixed broadband technologies."
Get involved
The Fixed Broadband Project Group is an engineering-led initiative, inspired by the common principals of:
Interoperability, enabling operators to build heterogeneous networks from a diverse range of suppliers
Modularity, ensuring that a variety of deployment models can be achieved without significant bespoke customisation
Sustainability, leaving ample room for supplier differentiation and innovation
Simplicity, lowering the barrier to entry for new suppliers, and reducing operational complexity
Flexibility, facilitating the deployment of best-of-breed solutions and accelerating innovation
We invite operators, suppliers and other industry players to join us and contribute to the advancement of fixed broadband networks. Visit the new Fixed Broadband Project Group