Telecom Infra Project Elects Vodafone's Santiago Tenorio as New Chairman
We are pleased to announce that the TIP Board of Directors has elected Santiago Tenorio, Vodafone Group's Head of Network Strategy and Architecture, as the new TIP Chairman, succeeding Axel Clauberg. We want to thank Axel for his incredible contribution and steadfast leadership of TIP over the last few years.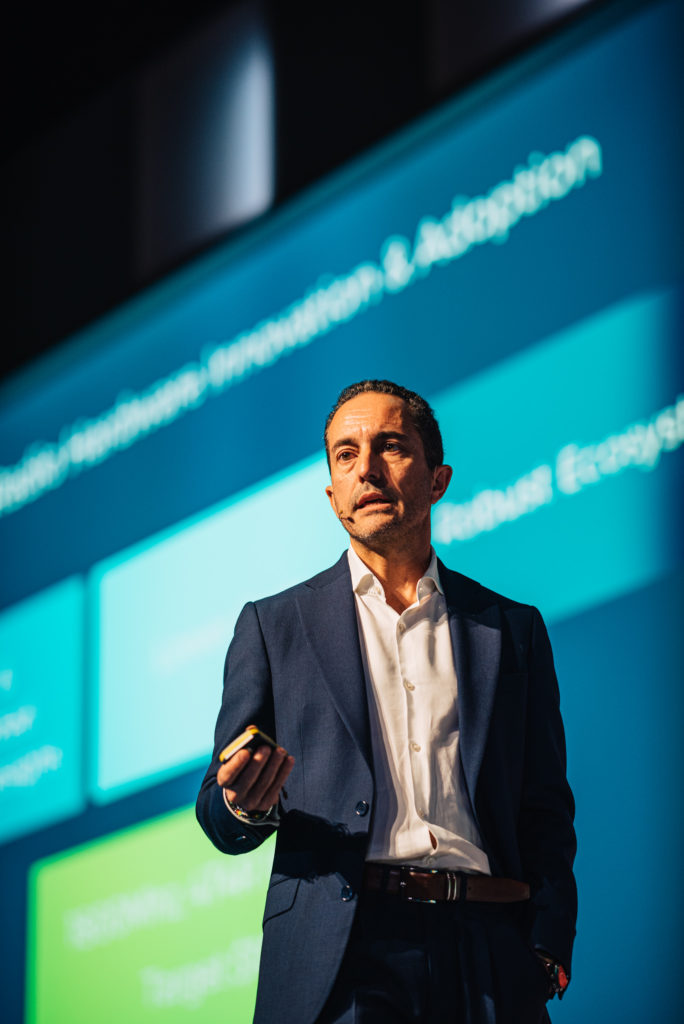 Commenting on his new appointment, Santiago said: "The TIP community has had a significant impact on opening up telecom networks to lower costs, increase innovation, and help operators extend the benefits of high quality connectivity to more communities across the world. Over the past four years 45 technology innovations have come from TIP. As Chair I will champion continued innovation and the opening up of supplier ecosystems to more competition."
Santiago has been a member of the TIP Board since 2017. His role at Vodafone is to drive the network strategy across all markets, defining the architecture and selecting global vendors. His team – located in Spain, UK and Italy – are recognized as one of the most innovative and influential in the telecom industry, including achievements like developing SingleRAN, delivering several world firsts in 5G and inventing the open CrowdCell, which is now being developed as part of TIP. Vodafone has been a champion of OpenRAN and is the first operator to trial it in Europe, as well as markets in Africa and Asia. Prior to his current role, Santiago was Chief Networks Officer for Vodafone UK (2010-2013) and the Chief Technology Officer of Vodafone Ireland (2009-2010).
About the Telecom Infra Project
Launched in February 2016, TIP is a collaborative telecom community that is evolving the infrastructure that underpins global connectivity. TIP's mission is to accelerate the pace of innovation in next generation telecom networks, through the design, build, test and deployment of standards-based, open and disaggregated network solutions. Over the past four years TIP has driven substantial innovation across all elements of the network including Access, Transport, Core & Services, while spanning urban through to rural market use cases. TIP has an independent Board of Directors, consisting of Vodafone, Telefonica, Deutsche Telekom, British Telecom, Facebook and Intel, and 500+ members, including service providers, technology providers, developers, integrators, startups, and a range of other entities inside and outside the traditional telco space. The organization currently has 12 sponsored Community Labs globally.