Project Group Feature: OpenCellular
The OpenCellular (OC) Project Group's mission is to connect the unconnected by empowering communities with tools to build and operate sustainable community cellular infrastructure, using open-source technologies and an open ecosystem.
The OpenCellular project aims to achieve its mission by providing open-source platform (HW/SW) for communities to build, deploy, and operate complete (E2E) cellular networks. The OpenCellular Project Group mainly focuses on developing:
Hardware: Reduce TCO via rural, optimized, secure and open source cellular infrastructure hardware available as commodity for everyone including MNO, community operators, academic and researchers.
Open Software: Enable carrier-grade free (no royalty) and open-source E2E solution tailored for the needs of the communities.
Open Ecosystem and Platform: Foster service ecosystems to support development, deployments, operations, and maintenance, local human capacity building via OC project group activities.
Novel Go-To-Market: Community cellular networks using multiple market streams, e.g., via OC Grant Program and partnering with other like-minded global/regional organizations.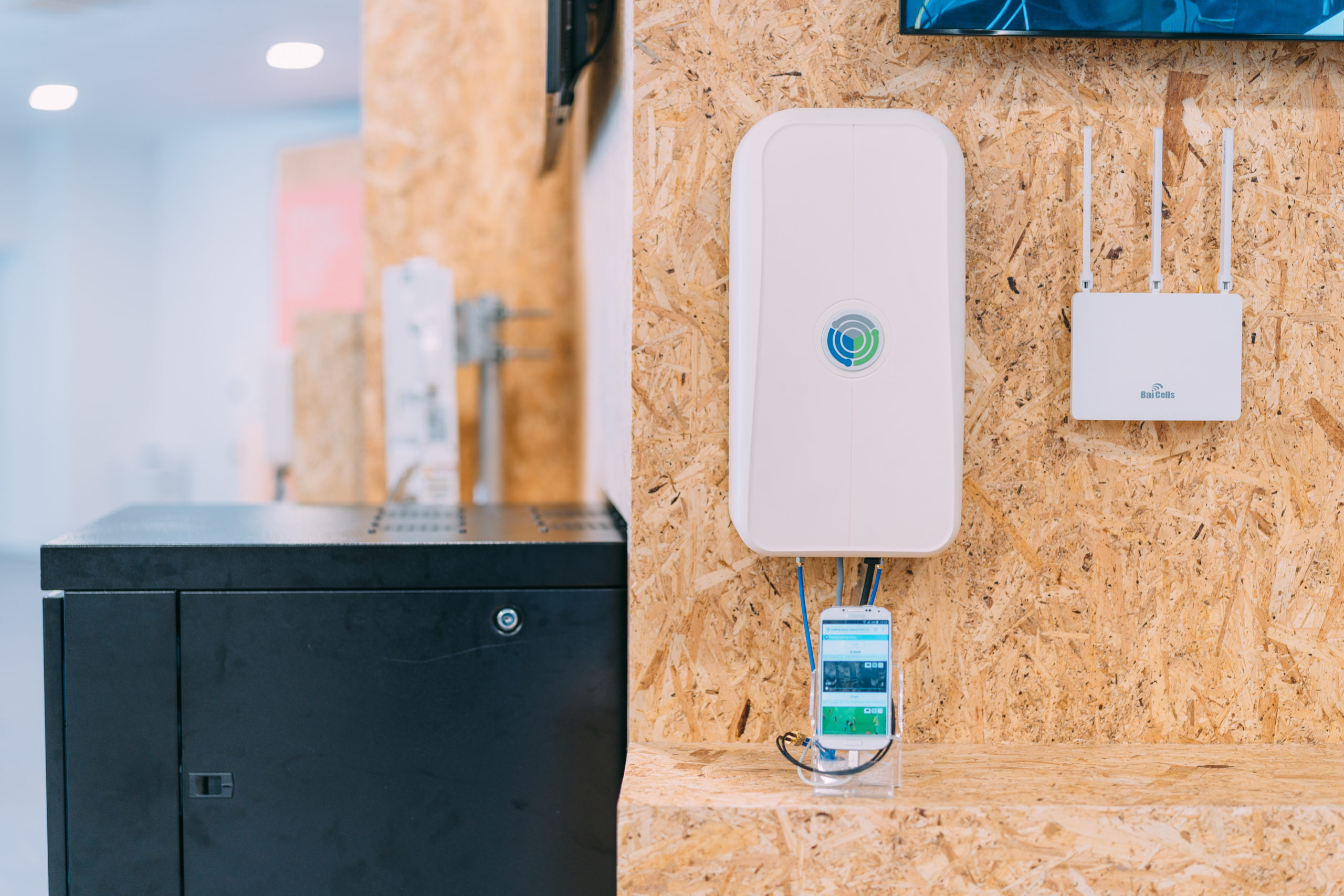 OpenCellular technology demonstrated as part of TIP's End-to-End Network demo at MWC Barcelona 2019.
Recent Project Group Highlights
We're excited to see the momentum behind OC, which is now in production across multiple service providers in various African countries and community networks in Latin America and Africa. As of today, Africa Mobile Networks (AMN), as part of MTN and Orange, have installed sites covering over 300,000 people in sub-Saharan African countries.
We are also pleased to announce four "Wave-2" grant awardees, from our second selection round. We received applications from 16 different countries, including Argentina, Belgium, Brazil, DRC, France, Germany, Ghana, Haiti, India, Indonesia, Kenya, Malawi, Nepal, Rwanda, Tanzania, and Uganda. These applications were selected after a rigorous two-step process (LOI followed by full application) and an interview conducted by the OC Grant committee over a period of a couple of months. The applicants selected are from Argentina, Indonesia, Tanzania, and Uganda. All selected projects will receive OC units as well as some financial support for their projects. Representing projects around the world (Indonesia, Argentina, Tanzania, and Uganda), these four awardees are supporting the OC mission of rural connectivity by making advances in one or more of the following categories:
Developing of hardware, software and testing frameworks
Manufacturing equipment for small scale production
Connecting rural communities
Empowering/building capacity/knowledge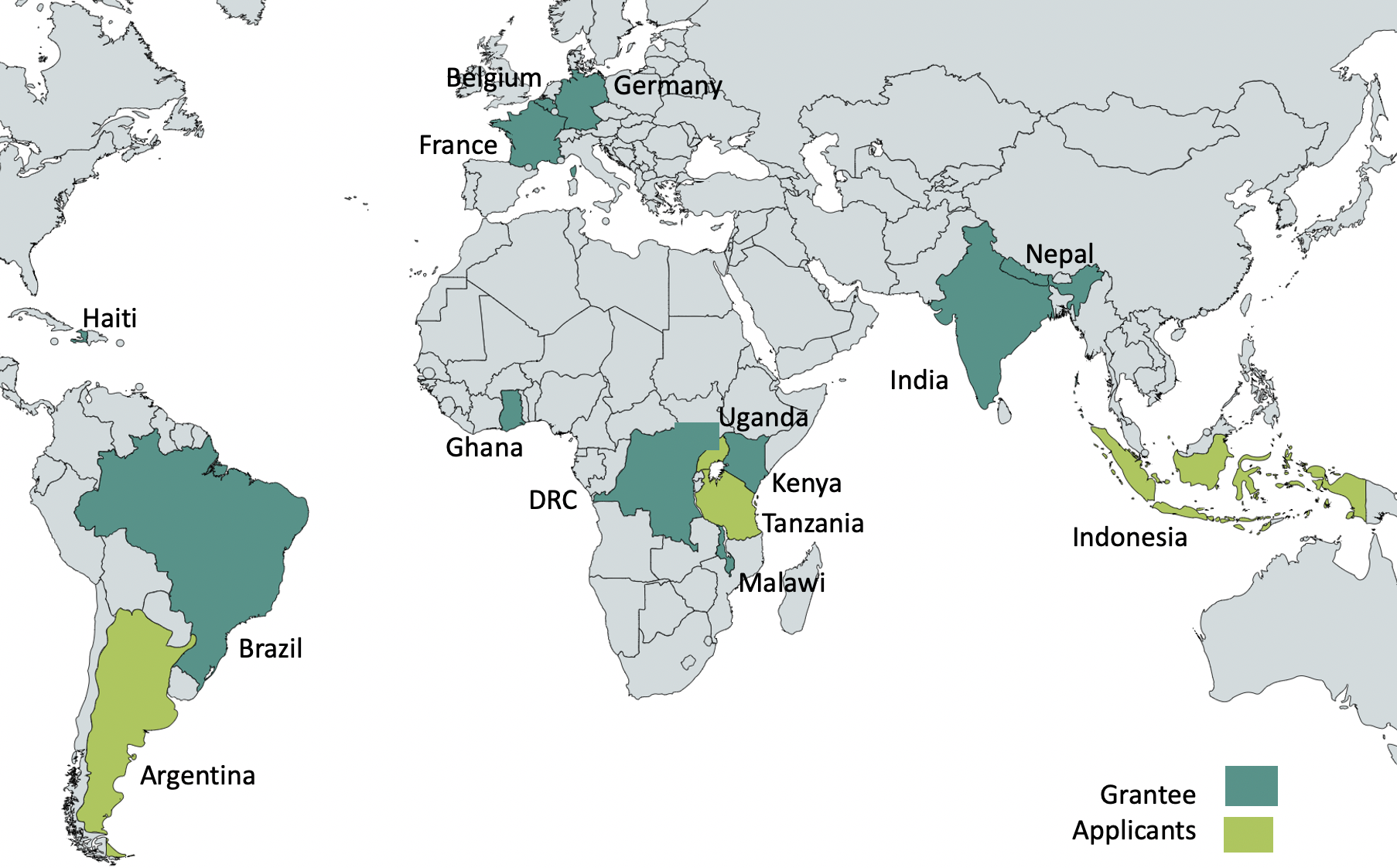 The OpenCellular Project Group also wrapped up 2019 with three exciting new partnerships that hold substantial promise in the decade to come. Within a two-month period, three new agreements were reached, and partner press releases were issued shortly thereafter. OC's newest partners detailed how their exclusive innovations will further the Project Group's mission to bring connectivity to rural parts of the world at an affordable price.
New Partnerships to Enable Spectrum Sharing and Backhaul
COUNCIL FOR SCIENTIFIC AND INDUSTRIAL RESEARCH, SOUTH AFRICA
Council for Scientific and Industrial Research (CSIR) and OpenCellular Project Group are working on an initiative that will enable under-served communities in South Africa and other developing countries to gain access to affordable broadband connectivity using spectrum-sharing techniques.
The objective is to formulate and develop a new open standard for a communication protocol and technique which will allow spectrum sharing among generations of cellular network technologies such as 2G, 3G, 4G, 5G and Television White Space (TVWS) network technologies using geo-location spectrum databases. Through this open standard, CSIR's geo-location spectrum database and low-cost spectrum-sensing technologies will enable low-income communities to run their own broadband networks using a combination of affordable hardware developed by the OC and TVWS networking solutions.
Dr. Luzango Mfupe, Principal Researcher at CSIR says: "We are involved in this initiative because its objectives are in line with our mandate to improve the lives of South Africans through technologies that allow them to have access to affordable broadband communication and digital inclusion. Communities in peri-urban, rural and hard-to-reach areas are often overlooked by large network operators due to the high costs of rolling-out traditional broadband networks in those areas compared to the return on investment. This initiative will allow such communities, as well as small-scale entrepreneurs, to effectively run their own low-cost wireless broadband networks and therefore contribute to closing the digital inclusion gap. Our technologies utilize automatic spectrum-sharing frameworks. Therefore, improving the spectrum utilization efficiency provides users with greater certainty and ultimately lowers the costs of communicating."
NOMINET, UK
OpenCellular aims to improve connectivity in remote areas of the world by reducing the cost of putting the necessary infrastructure in place. OpenCellular will benefit from Nominet's expertise in TV White Space, dynamic spectrum access and its WaveDB platform – which can support different frequency bands and regulatory domains.
As spectrum sharing is key to enabling delivery of cellular services in remote areas, Nominet will play an important role in the project group by contributing to the development and subsequent implementation of open source software components of the wireless architecture. Nominet's contribution will be three-fold:
Technical: By contributing to the development of open source software components of the architecture and the definition of open protocol standards;
Regulatory: By collaborating with operators and technology providers and other stakeholders to inform regulators and policy makers on ways to increase the efficiency of spectrum use in particular for rural communities through spectrum sharing. This will allow OpenCellular to effectively use TVWS and IMT bands according to rules approved by regulators;
Commercial: By contributing to the development of business models that can make the ecosystem sustainable and affordable.
Pasquale Cataldi, VP Wireless Technology at Nominet says: "We are looking forward to applying our experience in TVWS and spectrum management for OpenCellular, with the end goal to ultimately get more people connected. Multiple options for connectivity are a good thing, and spectrum sharing will enable more open use of that. Having access to mobile spectrum increases the options for rural communities allowing them to deploy cellular networks more affordably – and our WaveDB platform provides a reliable, scalable and flexible starting point.
As a company committed to initiatives that promote inclusivity, connectivity and security online, we are focused on bringing reliable connectivity to hard-to-reach areas as too few remote communities are benefiting from the potential that decent broadband connection provides. Only by playing our part in sharing our expertise to develop affordable new technologies will we help enable this."
FRAUNHOFER INSTITUTE OF TECHNOLOGY, GERMANY
Fraunhofer FIT has been involved in TIP's OpenCellular project group since its inception in 2016 to help addresses issues of rural connectivity. FIT's WiBACK solution is a cost-effective solution for bringing broadband Internet to sparsely populated rural areas that are uneconomical for traditional commercial operators. Based on proven protocols in combination with self-organizing processes, WiBACK enables the construction and operation of a fail-safe wireless network without expert knowledge. WiBACK was developed by Fraunhofer FOKUS and Fraunhofer FIT over more than eight years of research and is already in use in numerous installations in Europe, Africa and South America. WiBACK is a multi-hop point-to-point radio relay solution. With solar-powered transmission towers at intervals of 10-25 kilometers, it can bridge distances of several hundred kilometer.
The Fraunhofer FIT's contributions to TIP and OpenCellular include:
Open-source WiBACK Node software
Integration and development efforts to integrate both access and backhaul into a single unit, namely OC-WiBACK
Field trials and expertise shared with OC and TIP community
Dr. Mathias Kretschmer, head of the Network Research department at the Fraunhofer Institute for Applied Information Technology FIT says: "We are delighted to become an integral part of the Telecom Infra Project's OpenCellular Project Group. For this purpose, we make parts of our technology available as open source. WiBACK becomes OC/WiBACK, which will connect the OpenCellular base stations as a backhaul or transport network. In the future, we want to integrate WiBACK technology with OpenCellular Base Stations in a single device in order to bring the Internet to previously untapped regions."
Next Steps
OpenCellular is excited to welcome these new partners into the project group and looks forward to collaborating, building strong alliances, and working together in 2020 and beyond. Additionally, OpenCellular is eager to hit the ground running in the new year with additional new partnerships that would strengthen its initiatives even further and by pursuing additional deployment plans for various unconnected regions. Stay updated on the latest OpenCellular announcements and join the group by visiting our website here.