The US Federal Communications Commission (FCC) voted last year to unleash 1,200 MHz for unlicensed use in the 6 GHz band. This enabled immediate use of the 6 GHz band for low power indoor devices, and opened the door for standard power operations using a mitigation technique called automated frequency coordination (AFC). In September the FCC launched its request for proposals from prospective AFC operators.
This notice had a robust response, with fourteen different organizations applying to become an AFC operator. Notably, five of the fourteen applied based on open source AFC software currently being developed by the Telecom Infra Project (TIP) Open AFC Software Group.
Broadcom, Cisco, and Meta created the TIP Open AFC Software Group with the realization that standard power Wi-Fi in the 6 GHz band was going to be critical for meeting global broadband connectivity needs. It is expected that tens of millions of Americans will benefit from standard power operations, and that is only the beginning as more countries allow standard power Wi-Fi with AFC around the globe.
Since its creation, the TIP Open AFC Software Group has added over 30 participants, including multiple associations. With five organizations seeking to become AFC operators with the Open AFC software, the momentum is unmistakable.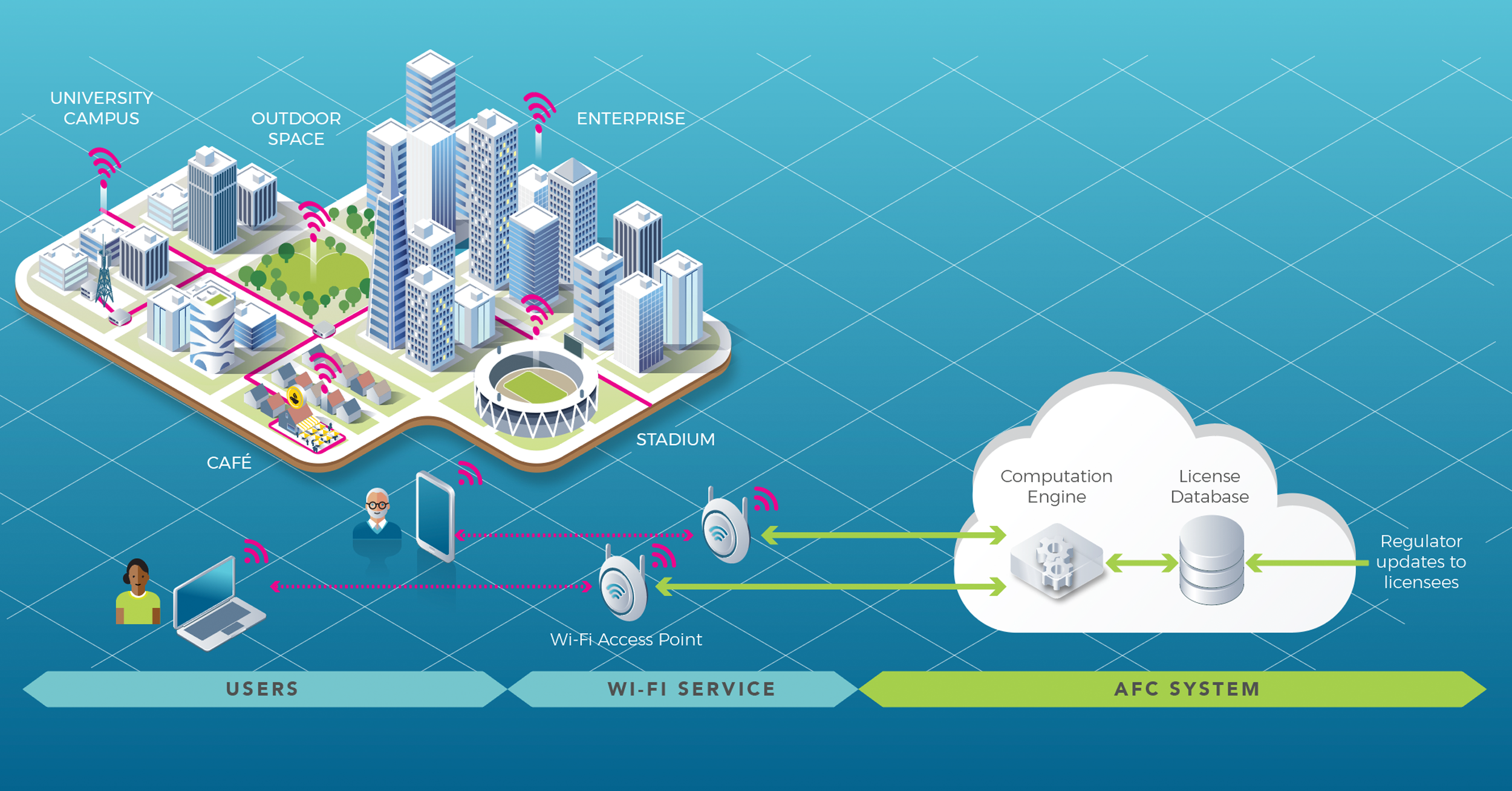 Vijay Nagarajan, Vice President of Product Marketing for Broadcom Inc.'s Wireless Communications and Connectivity Division, said: "Before the November 30 deadline, the FCC received fourteen applications from prospective AFC operators. Broadcom is proud to be one of the fourteen, and prouder still that we are one of five who are using Open AFC Software as the means to provision service. Open AFC is proving to be a catalyst for the standard power 6 GHz Wi-Fi market – enabling a variety of applicants to provision services to their customers or their members. This is the first step in a very important journey, that will enable standard power Wi-Fi 7 to provide a more deterministic experience for American enterprises and consumers."
"We are excited that Open AFC is catalyzing the adoption of the 6 GHz unlicensed band," said Dan Rabinovitsj, Vice President for Meta Connectivity. "With more companies and industry alliances working together on Open AFC, great things are happening to benefit the entire ecosystem."
Get involved: The Open AFC Software Group welcomes other companies to join and contribute to the advancement of Open AFC. Find out more here