The Telecom Infra Project (TIP) and Inatel – Instituto Nacional de Telecomunicações – partner to create a new TIP Community Lab in Brazil.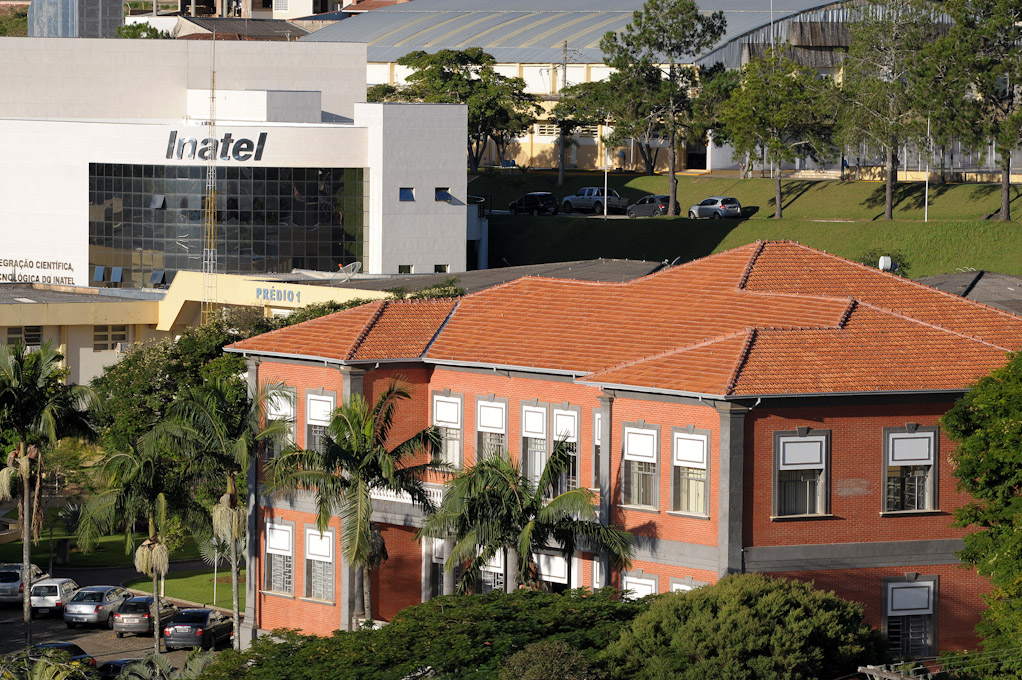 Inatel campus in Santa Rita do Sapucaí, Minas Gerais.
TIP Community Labs are designed to support TIP's mission in developing, testing, and deploying open, disaggregated, standards-based solutions that deliver the high-quality connectivity the world needs. A Community Lab is dedicated to TIP project groups, but the space and basic equipment are sponsored by companies participating in TIP. Our Community Labs are a vehicle for testing telecommunications network infrastructure that helps the industry to accelerate the adoption and deployment of open, disaggregated network technologies.
Inatel is a center of excellence in teaching and research in Engineering and was the first institution in Brazil to create a higher education course focused on telecommunications, 56 years ago. This pioneering practice has made Inatel a bread basket of great talents and an institution recognized as a reference, not only in Brazil, but also abroad.
"We are very happy to have all the experience and structure of INATEL for this new lab in Latin America. We already have several examples not only in the region, but around the world of the fundamental role community lab plays for the Telecom Infra Project ecosystem and for the improvement of disruptive technologies for open networks." says Giovani Prado Siqueira, Head of TIP Technologies on Facebook.
This TIP Community Lab joins the other two labs that TIP has in the region. TIM Brasil host a CL focused on validating products, providing a collaborative environment so that project groups can test and validate new technologies and proofs of concept. The laboratory in CPQD is focused on validating solutions, testing products and solutions in an end-to-end environment, demonstrating their maturity for deployment in a commercial environment.
The Community Lab at Inatel will be responsible for validating solutions and field testing and will work to optimize the operation and maintenance of open, disaggregated networks through software-driven processes, hosting bootcamps or hackathons to accelerate the adoption and growth of disaggregated technologies, and deploying automation tools.
"This is a very important moment for Inatel. We have a great challenge to collaborate with the national and international community to develop solutions and an appropriate testing environment that optimizes telecommunications systems within the OpenRAN context. In addition, we will fulfill our mission of offering educational programs that prepare Information and Communication Technology professionals for the challenges of an increasingly digital world," says Carlos Nazareth Motta Marins, Director of Inatel.
About Inatel: Inatel is a center for teaching, research, and technology development, created in 1965, in Santa Rita do Sapucaí, south of Minas Gerais, known as the Electronics Valley. It was the first higher education institution of Telecommunications Engineering in Brazil and currently offers seven full-time and night-time undergraduate courses (Control and Automation Engineering, Biomedical Engineering, Computer Engineering, Telecommunications Engineering, Electrical Engineering, Software Engineering, and Production Engineering). It also has a lato sensu postgraduate degree, distance courses, and a Master's and Doctorate studies. In addition to training professionals, Inatel transfers technology to the market in the areas of software development, hardware, consulting and equipment calibration. It has a Reference Center in Radio communications (CRR), an environment focused on the development of research on 5G and 6G and has partnerships with national and multinational technology companies and is an EMBRAPII unit, responsible for supporting development and innovation in Brazil. More information: www.inatel.br.
About TIP: The Telecom Infra Project (TIP) is a global community of companies and organizations that are driving infrastructure solutions to advance global connectivity. Half of the world's population is still not connected to the internet, and for those who are, connectivity is often insufficient. This limits access to the multitude of consumer and commercial benefits provided by the internet, thereby impacting GDP growth globally. However, a lack of flexibility in the current solutions – exacerbated by a limited choice in technology providers – makes it challenging for operators to efficiently build and upgrade networks. Founded in 2016, TIP is a community of diverse participants that includes hundreds of companies – from service providers and technology partners to systems integrators and other connectivity stakeholders. We are working together to develop, test and deploy open, disaggregated, and standards-based solutions that deliver the high quality connectivity that the world needs – now and in the decades to come. Find out more: www.telecominfraproject.com