Meet One of TEAC's Star Performers: Q&A with Rohit Jha, Founder of Transcelestial
Founded in December 2017 by Jha and Dr Mohammad Danesh, Singapore-based Transcelestial is building a space laser network to "deliver a step-change in internet connectivity globally". The startup has developed a device, called CENTAURI, which provides a wireless distribution network between buildings, traditional cell towers, street-level poles and other physical infrastructure utilizing laser. The product provides the opportunity for large scale and fast deployment as its three-kilogram, shoe box-size dimensions mean it can be installed overground by telecom companies in around 10 minutes.
Transcelestial, is one of the brightest stars, pioneering a new approach to building the future of Internet Distribution. Following a major fundraising of USD 9.6M in Series A funding, co-led by EDBI, the Singapore Government investment arm, and Wavemaker Partner, Transcelestial is on course to deliver a fast paced innovation in internet connectivity. Transcelestial joined the TIP Ecosystem Acceleration Center (TEAC) as a Wave 1 startups back in 2017 and one of the first public demonstrations of Transcelestial's technology was a joint project with SK Telecom in South Korea and TEAC.
TEAC Global Progam Manager, Marina Traversari caught up with Founder Rohit Jha, to hear more about their recent successes, lessons they've learned along the way and their plans for the future.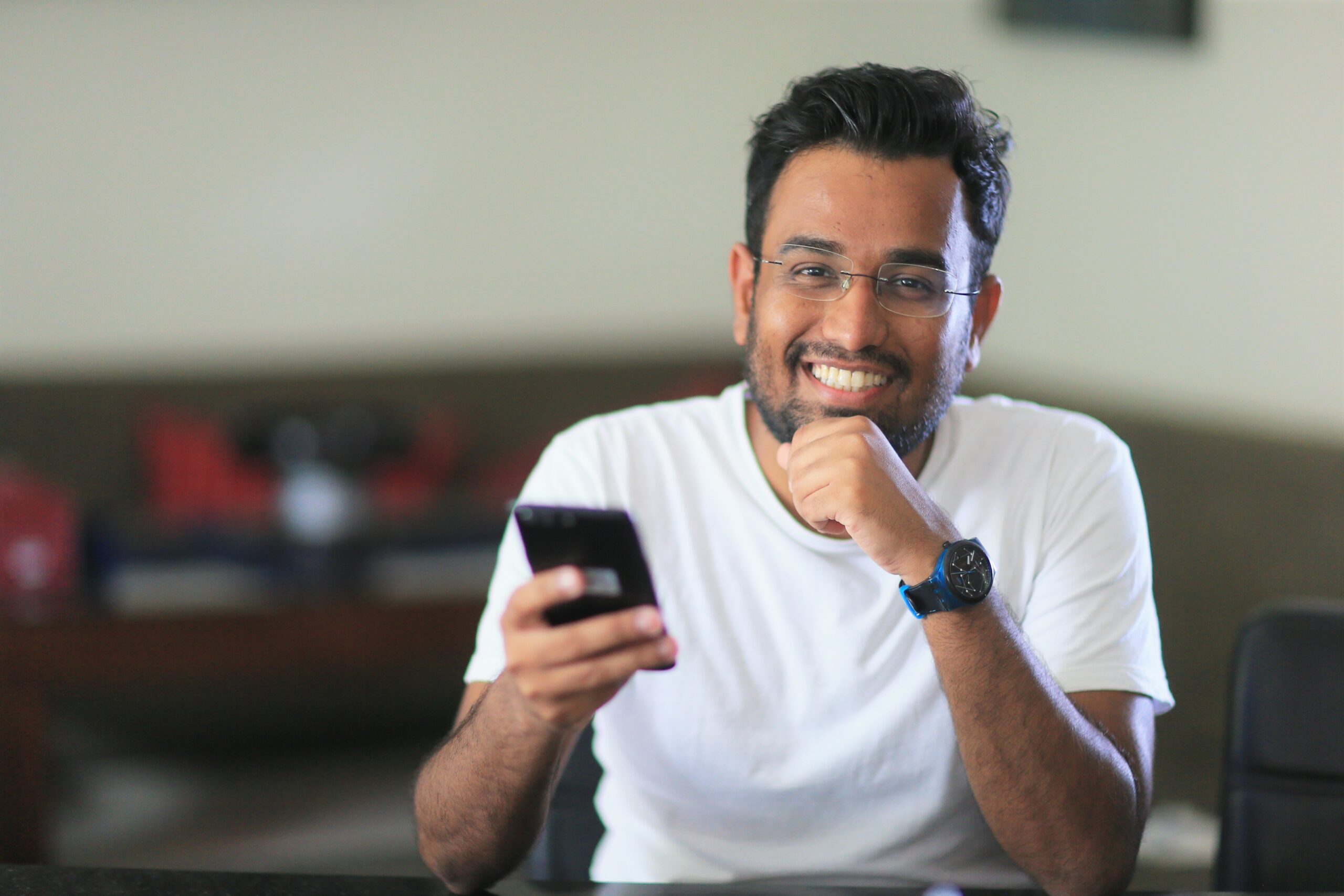 Tell us a little bit about yourself and Transcelestial's story. When did you found the company and why?
We created Transcelestial in 2016 to fix the current issues and help accelerate global internet distribution. We are currently based out of Singapore and have one of the top teams in the world working on developing a commercial next generation version of wireless laser communications. Laser communications is the same technology which runs inside a fiberoptics cable. so, we are reliably bringing the capability of fiberoptics to a wireless mode of transport.
The Internet is delivered to your mobile, tablet or computer broadly through three main steps:
Undersea Cables – Data hosted in other countries (e.g. YouTube videos, Web
Conference calls, etc.) is channelled through massive fibre pipes sitting at the bottom of
the ocean between continents. These cables carry almost 99% of the world's data.
Inter- & Intra- city fibre – Once these undersea cables come up to a country or continent,
telecoms and governments build 100kms of national fibre grids to carry this data to
larger cities and smaller towns. Larger cities usually have a mini grid of core fibre further bringing data to municipalities
Last Mile Connectivity – Finally, ISPs, telecoms, and other providers then take this data
and use a mix of fibre and wireless technologies (mmWave, 4G, etc) to deliver it to
homes, offices, hospitals, schools, and cell towers.
Severe bottlenecks in all levels of the above architecture results in massive rollout costs, leading to more than 50% of the world left unconnected entirely OR connected but with extremely poor access to the Internet. The outcome is that large swaths of the global population are hence prevented from accessing life-changing and economy-driving tools and services offered by the Internet. We set out to change this.
It is the Last Mile Connectivity piece, where Transcelestial's technologies come in. CENTAURI is our mass-produced network device which leverages our proprietary Wireless Laser Communication Technology to create a wireless distribution network between buildings, traditional cell towers, street-level poles and other physical infrastructure. It is the size of a shoe-box, weighing less than 3kg and capable of delivering true fibre-like speeds to customers at fraction of the cost of traditional fibre. CENTAURI is aimed at providing a rapidly deployable, affordable, low cost and high-speed Last Mile Connectivity solution which speeds up adoption of 4G and 5G globally. There is an urgent need for this product, especially in dense residential areas during COVID-19 which require urgent bandwidth upgrades. At launch, there are two versions of devices available – 1 Gbps Full Duplex (4G & Enterprise ready) and 10 Gbps Full Duplex (5G-ready).
Transcelestial was part of the first wave of TEAC, when and why did you get involved in TEAC?
We were part of the first batch at TEAC in 2017. SK was one of the first to start a TEAC programme under the guidance of Dr. Alex Choi, with Jiyong running the program from TEAC's side. We got introduced to SKT through FB's Infrastructure team lead, Bryan Tan here in Singapore. Bryan also leads the TIP member engagement for the APAC region. SKT was looking at rolling at 5G in the next few years and non-fiber based Last Mile Connectivity would be super good in saving costs. We pitched to Dr. Alex Choi and he loved that after around a decade he had first seen a new innovation in core transmission technology.
TIP was playing with the idea of a network operator supported start-up program and we signed a quick contract with SKT and TIP which became the first TEAC program!
What was your experience of TEAC?
The experience was absolutely amazing – the networks and relationships we built are bearing fruits even till this day! I would encourage more companies to apply and get involved with this amazing platform.
Did TEAC help support your growth, if so how?
The TEAC program really help to set us up for success in a number of ways. Firstly, the technology commercialization guidance we received, providing direct access to network and R&D decision makers and engineers and the opportunity to evaluate our products based on real vendor KPIs. TEAC also provided support at major events from the wider TIP organization, for example providing a co-location at Facebook & SK Telecom exhibition areas in MWC Barcelona 2018. Full expense support allowed our focus to be on business development. Finally TEAC dramatically expanded and supported our access to business networks. Providing "Line of Sight" to CXOs, innovation leads and thought leaders in Telecom, which resulted in multiple offers of pilot projects globally including another major TEAC operator.
How important to you think the role of ecosystems are to encourage and support the growth of new start-ups?
The journey of innovation is a journey of time optimization. How quickly can all parties involved get to a better outcome. Ecosystems, when built right, can massively optimize the time to building, testing, deploying and adoption of innovation. Ecosystems also reduce the time cost of relationship and trust building.
For a start-up, getting access to an ecosystem like TIP (or similar ones) can help reduce the time to feedback by introducing start-ups to early adopters. Quick introduction to SKT, rapid deployment of super early hardware and rapid feedback from the core team there helped us iterate over time and come up with a better product which can be adopted by the wider market.
Ecosystems are also great for word of mouth network effects in terms of collaboration, follow on sales and just general evangelism. TIP and the TEAC Ecosystem definitely is a great platform for the telecom industry and start-up developing products for such.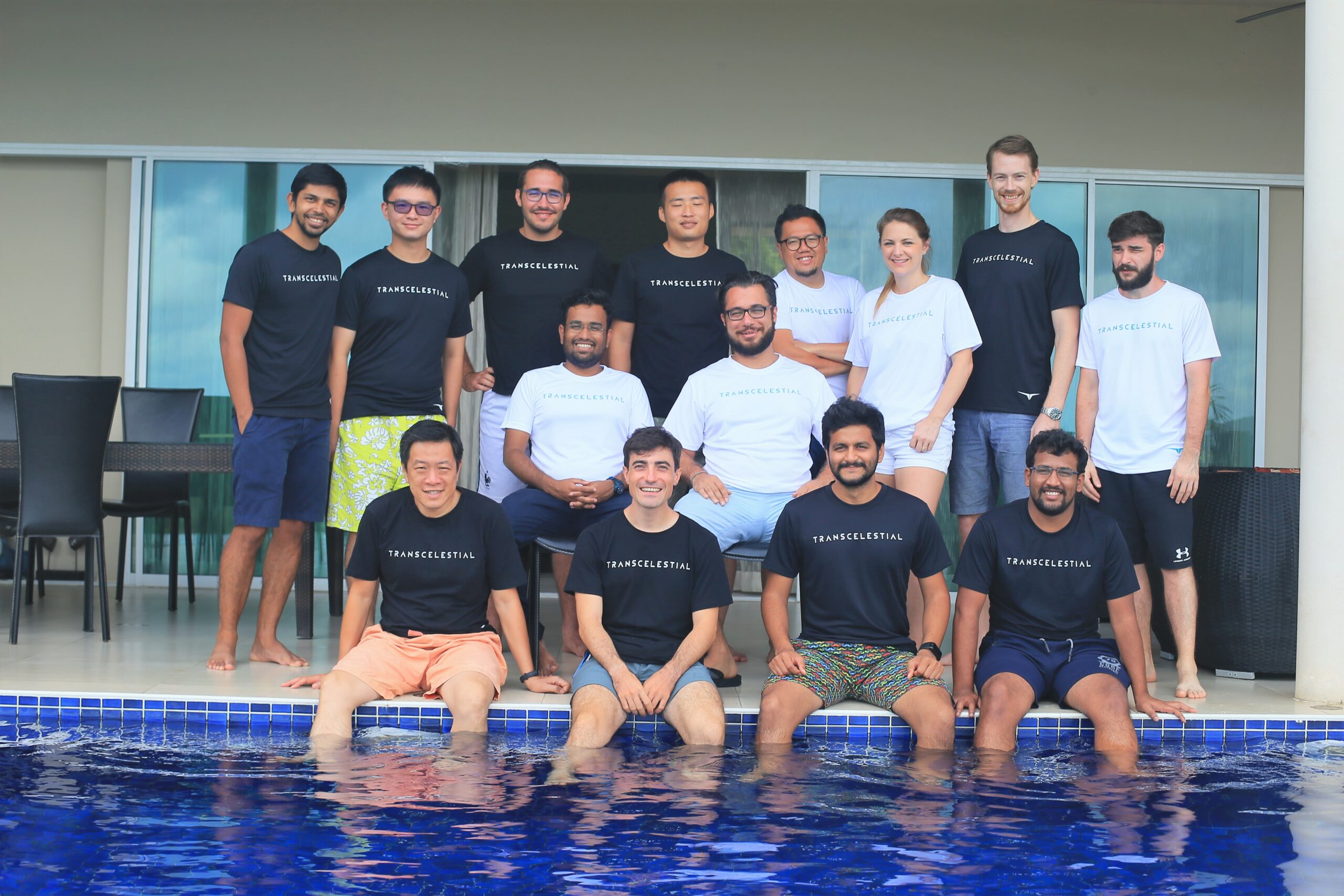 What would your advice be to other start-ups in the telecoms space and in particular what would you say to our newest start-ups joining the most recent TEAC cohorts?
Like every other industry, figure out who the early adopters are in the telecom space. They are the ones who won't care about wires hanging loose if the core idea can be demonstrated. Then iterate rapidly and try finding more of such early adopters to try some more. In the beginning start-ups don't have credibility (in an industry which values credibility and equates it to reliability) – try to get as much credibility by association as possible. Nothing better than TIP and the TEAC program to associate to.
My main advice to TEAC start-ups would be – work very closely with your TEAC operators, keep them honest about the help they are giving, always push for direct vendor or commercial feedback from the relevant internal team and rapidly use the success at TEAC to raise a fund so you can keep going.
You've just raised almost $10m in series A funding round, what are your plans for this funding?
The Series A funds will be used to scale up the production of CENTAURI to deliver the devices to customers in the next 12 months. The company is aiming to increase production to few hundred devices by the end of this year, or the first quarter of next year, from the current small batch manufacturing of 12 to 15 devices. This will allow us to bring our ground-breaking proprietary technology of real-time optical alignment and weather compensation to a commercial price point.
Do you have ambitions for expansion?
We have just entered Australia, New Zealand and EMEA markets and will slowly be working with select early adopter clients there as we ramp up. Additionally, there may be some early announcements on our space network around Dec or early Q1 2021. So, all in all plenty to keep us busy!
Do you have any more exciting announcements in the pipeline this year?
Well we are raising more – so some more announcements coming in soon. We are relaunching our website soon with all the case studies, clients and operators we have been working with. So stay tuned!
Finally, building on the incredible success over the past 4 years, what is your vision for the company and what does success look like for you?
We are on a mission to build a massively scalable Global Internet Distribution mechanism using laser comms on the ground and from space. The vision for now is to tackle and accelerate Last Mile Connectivity as much as possible without compromising high bandwidth and low latency. In parallel, as previously mentioned we are working on very exciting updates on the space network that will dominate all intercity long-haul challenges which are mainly blocking getting high speed network to population clusters.
A longer-term vision by end of this decade is to test prototype links on the Moon – allowing us to extend the current network of networks model of the internet to deep space. A terabit capable backbone to the Moon, with an under 3 seconds RTT latency, would allow for massively disruptive capabilities on the Moon's surface.
We are all excited by those possibilities.