Infinera, Telecom Infra Project and Telefónica Collaborate to Expand DCSG DRX Series Deployments in Peru
Sunnyvale, Calif. – Oct. 22, 2020, 8:00 a.m. ET – Infinera (NASDAQ: INFN) announced today that Telefónica Peru will commercially deploy TIP-developed Disaggregated Cell Site Gateways (DCSG) solution using Infinera's DRX-30 hardware and Converged Network Operating System (CNOS). The deployment is part of Telefónica's Fusión Project, an initiative that aims to transform its global transport network by simplifying network operations while increasing capacity for its customers.
The deployment of TIP's DCSG solution in Peru is intended to support 4G and 5G mobile connectivity and fixed access services across Telefónica's global footprint. Telefónica first announced its network modernization with a DCSG-compliant solution leveraging Infinera's DRX Series in Germany last year. Telefónica Peru, as part of the Fusión network expansion and modernization, will deploy multiple DCSG elements starting with Infinera's DRX-30 hardware solution and includes configurations that support 300 gigabits per second (300G) and 600G through its unique stacking capability. These capabilities are enabled by Infinera's CNOS software, which provides modular resiliency and pay-as-you-grow node expansion.
"The DCSG solution deployed is comprised of open and disaggregated hardware and software from Infinera, enabling Telefónica to prepare its nationwide transport network for upcoming new services, which will help increase the agility in the introduction of new functionalities and drive operational efficiencies," said Victor López, network architect at Telefónica and co-chair of the Open Optical Packet Transport group at TIP.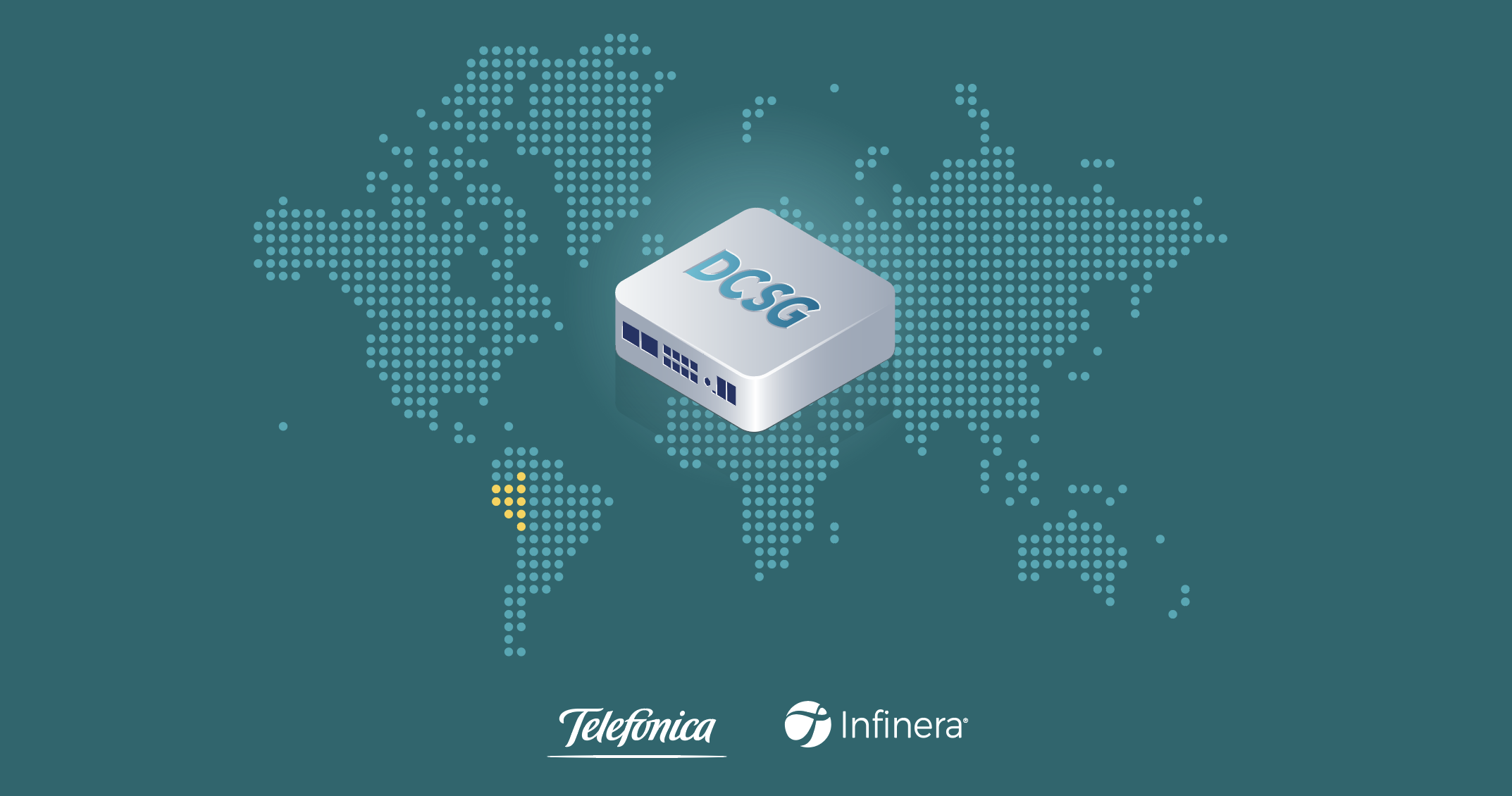 "Infinera is excited to work alongside TIP to develop open, disaggregated solutions to support the delivery of high-capacity mobile transport solutions for the 5G era," said Mikko Hannula, Vice President, Engineering & Product Management at Infinera. "The expansion of the DCSG network deployment with Telefónica Peru further validates the commercial viability of DCSG for large-scale commercial rollouts in diverse and competitive markets."
"We are excited to see such a wide industry adoption of DCSG tech in large-scale live deployments," said Luis MartinGarcia Network Technologies Manager at Facebook and co-chair of the DCSG group at TIP. "The collaboration between leading global service providers and technology suppliers in TIP's open community has been critical to advancing carrier-class DCSG implementations that are beginning to deliver real-world value."

About the Telecom Infra Project
The Telecom Infra Project (TIP) is a global community of companies and organizations that are driving infrastructure solutions to advance global connectivity. Half of the world's population is still not connected to the internet, and for those who are, connectivity is often insufficient. This limits access to the multitude of consumer and commercial benefits provided by the internet, thereby impacting GDP growth globally. However, a lack of flexibility in the current solutions – exacerbated by a limited choice in technology providers – makes it challenging for operators to efficiently build and upgrade networks. Founded in 2016, TIP is a community of diverse members that includes hundreds of companies – from service providers and technology partners, to systems integrators and other connectivity stakeholders. We are working together to develop, test and deploy open, disaggregated, and standards-based solutions that deliver the high quality connectivity that the world needs – now and in the decades to come. Find out more: www.telecominfraproject.com
About Infinera
Infinera is a global supplier of innovative networking solutions that enable carriers, cloud operators, governments and enterprises to scale network bandwidth, accelerate service innovation and automate network operations. The Infinera end-to-end packet-optical portfolio delivers industry-leading economics and performance in long-haul, subsea, data center interconnect and metro transport applications. To learn more about Infinera visit www.infinera.com