Sunay Tripathi – CTO / MobiledgeX
Tassos Michail – Facebook
EAD Hackathon Experience Video:
TIP's Edge Application Developer (EAD) project group has been gaining momentum since its launch in October 2018 at TIP Summit in London. Co-chaired by Deutsche Telekom and Intel, the purpose of this group is to develop open APIs and SDKs that empower developers to build the next generation of mobile applications running on operators' edge infrastructure.
EAD focus areas
The EAD project group currently focuses on the following:
Developing capabilities, APIs, and SDKs to allow application developers to easily consume cellular APIs to develop, test, and trial applications which are deployed at the network edge
Providing a testing and validation environment which utilizes TIP Community Labs and Operator Cloudlets to test applications within a "host" network
Building a community of developers that will utilize but also work to improve these APIs and SDKs to best meet their needs
Edge is here
It's getting hard to find a technology company that isn't talking about "edge" in some capacity, but most solutions don't really seem to solve the problem. TIP's EAD project group, with industry leadership from Deutsche Telekom, Intel, and MobiledgeX, has been running performance testing in the TIP Community Lab on edge infrastructure since February 2019 when the first TIP cloudlet launched.
Following successful buildout and testing, the group was excited to open up edge infrastructure access to the broader developer community during our first Hackathon event!
EAD April hackathon
On April 30th, at Facebook's headquarters in Menlo Park, the Edge Application Developer project group hosted TIP's first Hackathon on live edge infrastructure, attracting developers with a range of skill levels to experience the power of the edge. The Hackathon was a significant milestone for the group to demonstrate progress in all of its the above focus areas (SDKs, TIP Lab Cloudlets, Developer Community). Most of the developers were not familiar with TIP or the EAD group, so the event was also an excellent opportunity to introduce them to TIP's ongoing work.
During the event, developers presented their ideas to a panel of judges where they were evaluated based on innovative use of the technology. Weiqi Zhao from Roket, was TIP's first EAD Hackathon winner. To conclude the event, attendees, judges, and sponsors mingled at a networking reception hosted by TIP on Facebook's campus in Menlo Park.
Thank you to Samsung for providing Galaxy S10+ devices for all participants to leverage during the hack, to Intel and Facebook for generous prizes and sponsorship, and to the trailblazing crew at MobiledgeX for providing the SDKs, documentation, demos, and underlying code to enable a fantastic Hackathon experience.
Watch our videos below to learn more about the EAD project group and the material covered at the Hackathon. We hope to see you at the next hack! Visit us here to learn more about the group and when future EAD Hackathon events are scheduled around the globe.
What is the EAD project group and why are we all here?
Bridging the gap between 4G & 5G
Terry R Schussler from Deutsche Telekom shared information explaining why "edge is the key part which will benefit both 4G & 5G ecosystems."
Finding the next generation of applications
Sunay Tripathi from MobiledgeX challenged the developers to think outside of the box
"One of the goals we are seeking as part of TIP is finding those applications and finding people that want to build those applications. What we're looking for is finding the next generation of applications."
We invite you to read MobiledgeX Geoff Hollingworth's Medium post about the event.
Promoting innovation: This early-access event allowed app developers to get hands-on experience with edge computing technology and the feedback speaks for itself:
"Definitely see the benefits of using edge technology "
"Edge computing is very useful for heavy computation"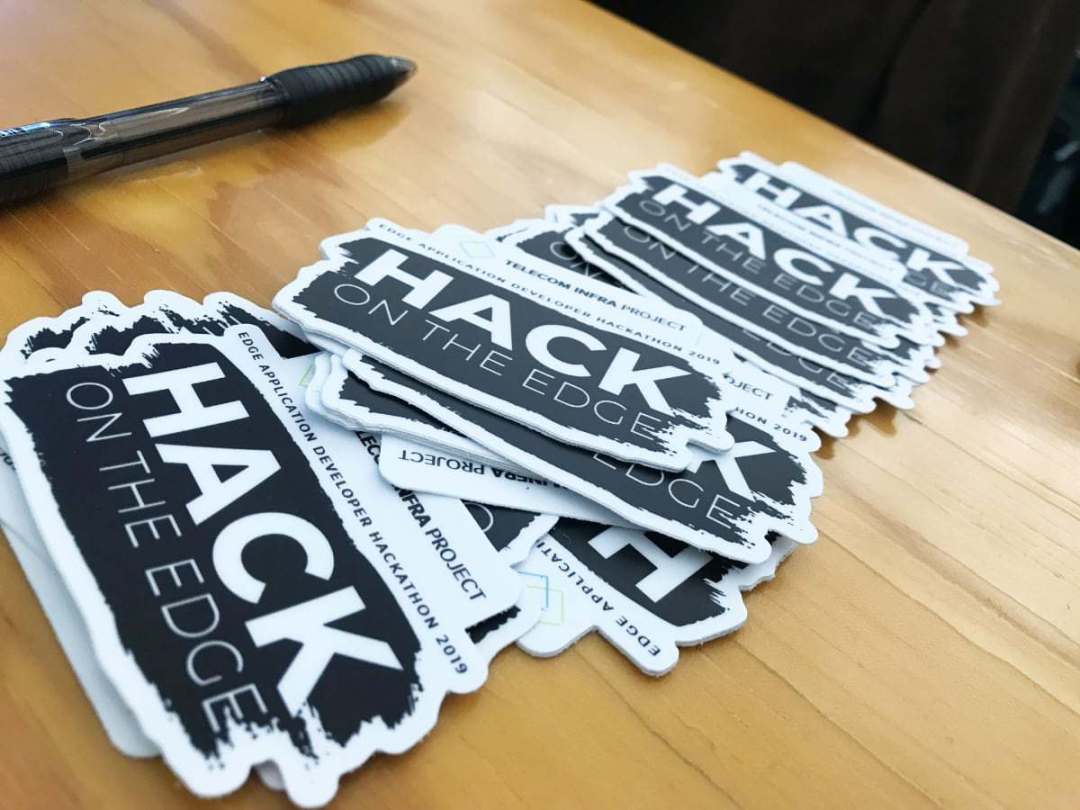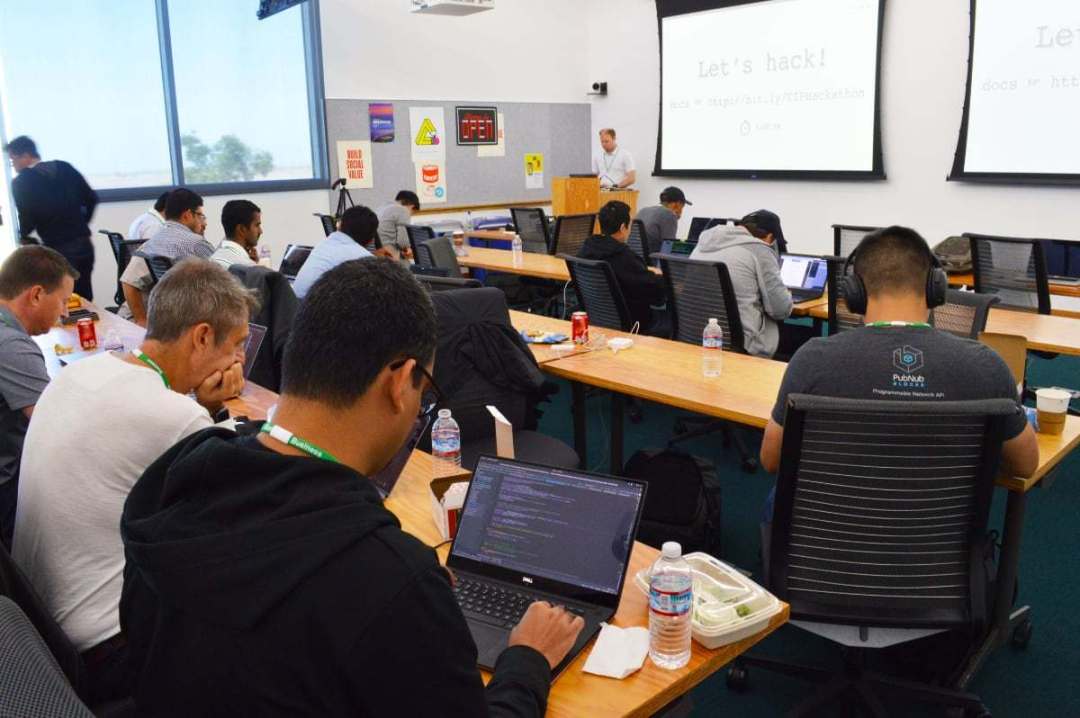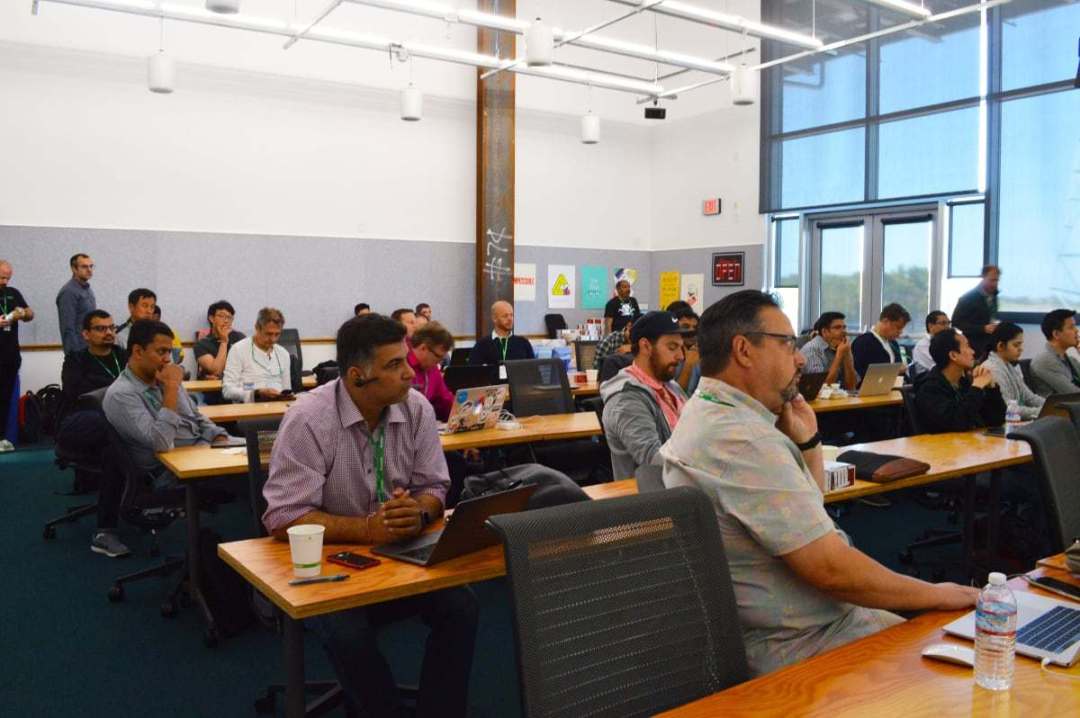 Thanks to everyone who joined the hack! Visit us here to learn more about the EAD Project Group and future EAD hackathon events around the globe.