by Luis MartinGarcia, Facebook
Disaggregated cell site gateways, ready for deployments
The Disaggregated Cell Site Gateways sub-group announces the first commercial deployments at TIP Summit 2019.
Just 18 months ago, a new subgroup called Disaggregated Cell Site Gateways (DCSG) was added to the Open Optical and Packet Transport (OOPT) Project Group. Telecom Infra Project started the journey, together with Vodafone, Telefónica, TIM Brasil, and other operators, to define what the future 5G IP aggregation networks would look like. The objective of this project has always been very clear: produce IP solutions that are more open, more efficient, disaggregated, and that can help operators to deploy networks in a fast, robust and economic manner.
At TIP Summit 2018, only six months after sub-group creation, we announced the first partners that committed to produce solutions based on the requirements set by the operators. Since that important milestone, we have made tremendous progress.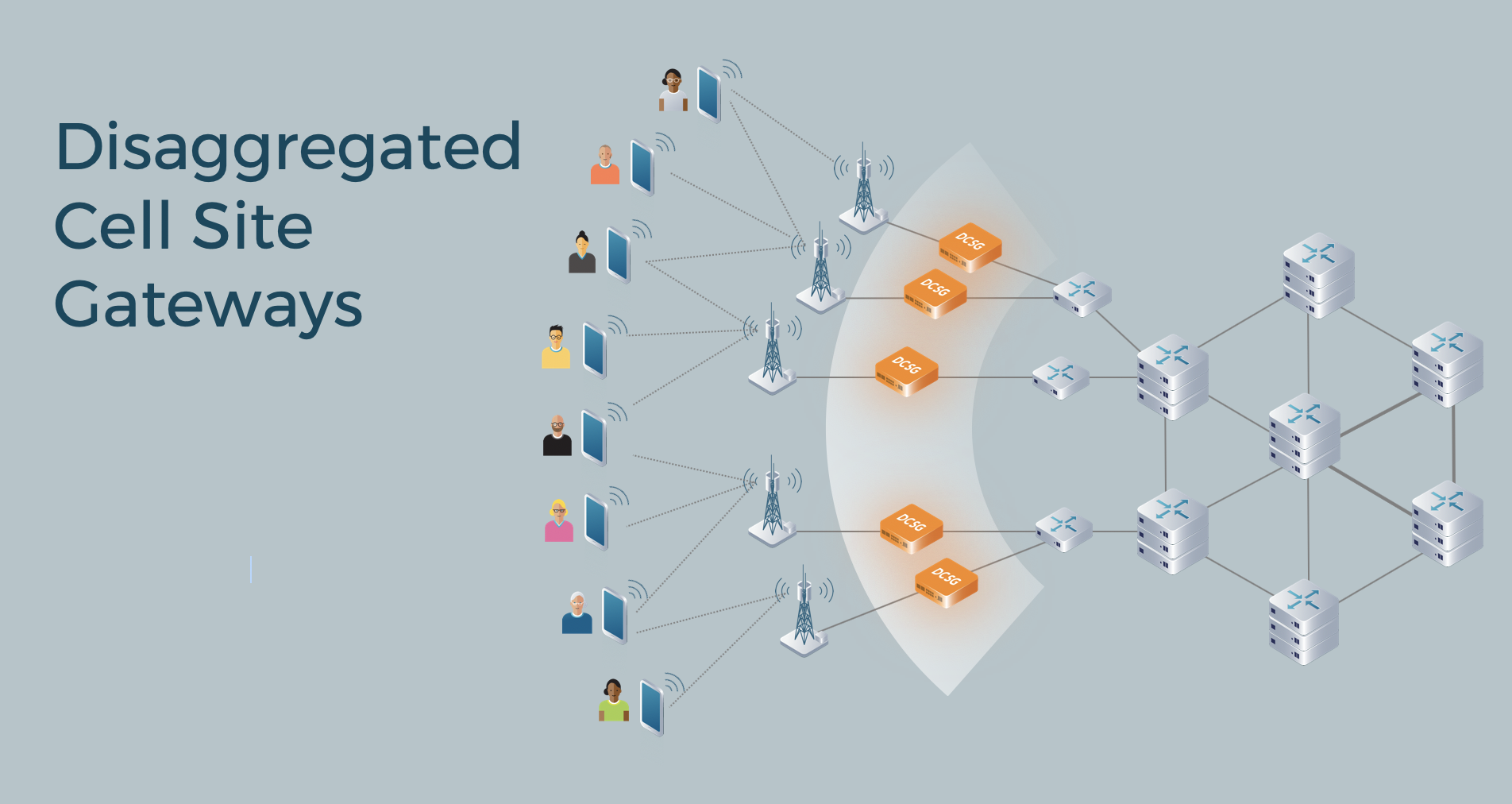 Vodafone, Telefónica and TIM Brasil presented the results of a joint RFI during MWC 19′. Soon after, they started the testing of selected vendors in the lab. These operators have executed several lab trials validating the different HW/SW combinations available. The tests have proven the maturity of the solutions, including the interoperability with operators' radio and aggregation installed base, the support of 5G-related features like time sync and the scalability required in the current traffic demand growing scenarios. As the solutions became available, more operators have started the journey into disaggregated packet networks, including Airtel and MTN who are currently testing DCSG in their labs.
Looking into the future, Telefónica is announcing the deployment of Infinera's DCSG compliant solution in two countries. Infinera's CNOS operating system can be combined with its own Infinera DRX-30 hardware or with Edgecore's 7315-27X-DCSG hardware to deliver a carrier-class mobile transport solution. Vodafone is also announcing upcoming DCSG lab and field trials. Telia Company is evaluating DCSG for their future deployments leveraging the work done by the members and TIM Brasil have launched an RFP to upgrade their current cell site infrastructure, including DCSG into the solutions to be considered. Additionally, IP Infusion is delighted to announce that DANOS – Vyatta Edition will support the DCSG initiative.
DCSG is getting tremendous support from the industry. 12 new technology providers have joined the initiative since the last TIP Summit and are producing either hardware and/or software solutions compliant with the specification. Delta Electronics, Alpha Networks and Ufispace are producing hardware solutions for DCSG. Volta Networks, Exaware, Datacom, Aviat Networks, Metaswitch and Altran are developing Network Operating Systems with all the required functionalities and will support the previously mentioned hardware solutions. Dell Technologies, the newest DCSG member, is enhancing an existing Network Operating System compliant with the DCSG specification to also support the mentioned hardware variants. All these partners bring industry expertise and experience in building sophisticated networking solutions with proven track record of successful partnerships.
The progress made by our community is remarkable and unprecedented. Only 12 months after the first partners joined the initiative, we are delighted to announce that ADVA's Ensemble Activator is becoming generally available with an Edgecore Networks' device and is pre-GA with two devices coming from Delta Electronics and Alpha Networks. Together with Infinera's DRX-30, there are two commercially available DCSG combinations that operators can use to upgrade and improve their networks. In addition, Ufispace who recently joined the initiative has contributed a GA hardware solution. With this contribution, DCSG now has 3 GA hardware variants.
As networks evolve to 5G, this collaboration will offer technology that is more open and that offers more choices, faster innovation, and cost efficiencies, supporting customer growth and increased demand for data.
We encourage you to visit the LiveLab OOPT booth at TIP Summit to take a look at all of the DCSG solutions that will play a key role in the next generation of mobile networks.