by Axel Clauberg, TIP Chairman and Vice President, Technology Innovation, Deutsche Telekom AG
Deutsche Telekom Selects TEAC Germany Startups
With the official launch of a Telecom Infra Project (TIP) Ecosystem Acceleration Center (TEAC) in Germany, Deutsche Telekom is expanding the global TEAC network, currently active in the UK (BT), Seoul (SK Telecom), and Paris (Orange). Following pitches to a panel of experts from Deutsche Telekom, TIP, and Facebook, three startups – Airrays, BISDN, and the 60 GHz technology team from Imec – have joined TEAC Germany, gaining access to Deutsche Telekom's leading network engineers and the TEAC community's leading investors.
In addition to TEAC, Deutsche Telekom actively participates in TIP as co-chair of the mmWave project group with Facebook, co-chair of the Artificial Intelligence and Applied Machine Learning project group, and as host of a TIP Community Lab in Berlin.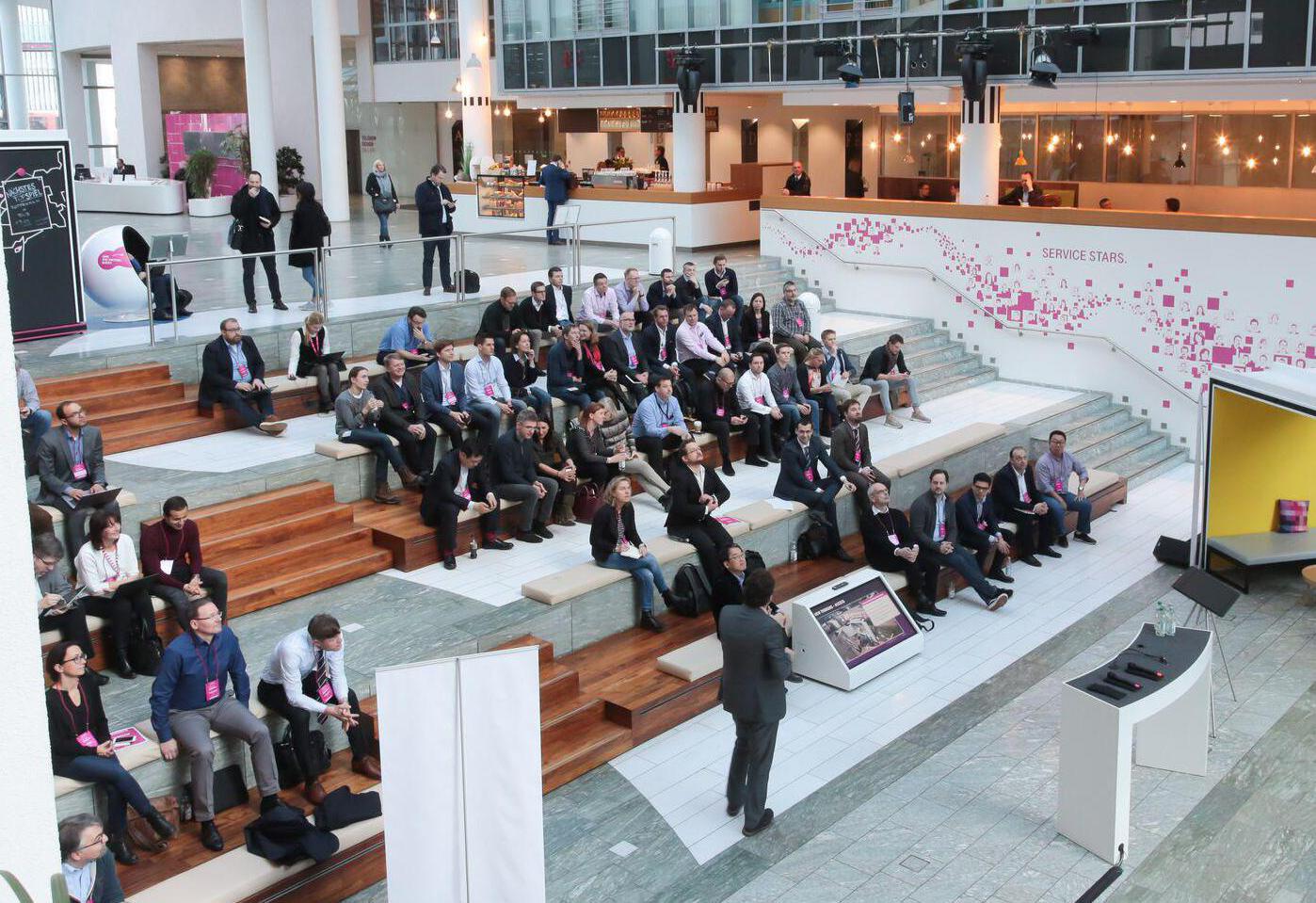 TEAC Germany startups
At a March 20 launch event at Deutsche Telekom's main campus in Bonn, Germany, Airrays, BISDN, and Imec officially joined the first wave of the TEAC Germany acceleration program, which will be active across Deutsche Telekom facilities in Berlin and Bonn.
Airrays is a Dresden-based startup developing 5G-ready smart antennas with massive MIMO multi-user beamforming and tracing capabilities.
The team from BISDN, based in Berlin, has developed a generic acceleration architecture for cost-effective scaling of NFV infrastructure by transparently offloading data plane workloads from x86 general purpose processors to whitebox switches.
The third TEAC startup, formed by a team which has yet to select an official name, began its research and development at the Belgium-based innovation hub Imec, and is commercializing open, interoperable 60 GHz active phased-array antenna technology to enable carrier-grade outdoor links with off-the-shelf WiGig transceiver chips.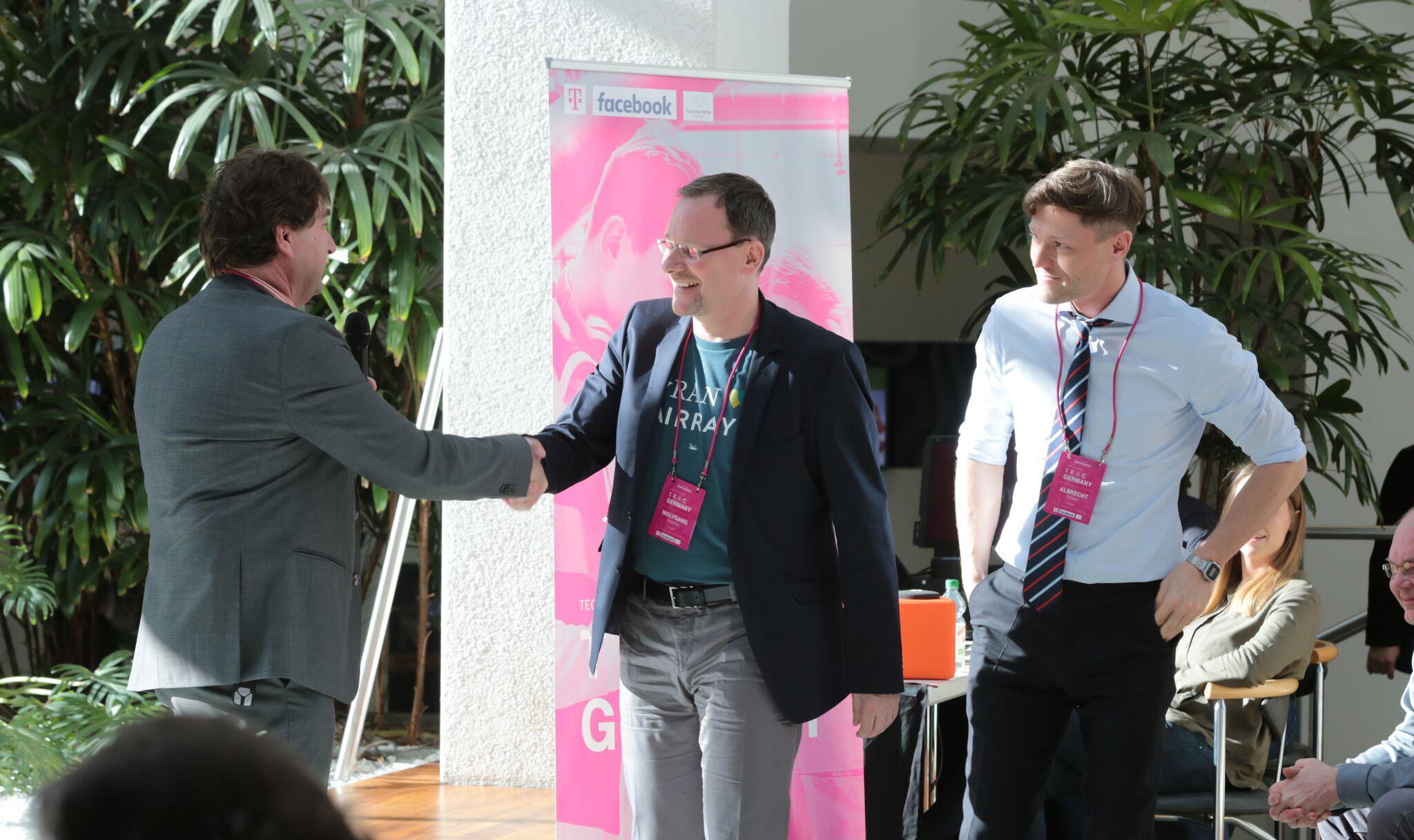 TEAC Germany launch in Bonn: keynote remarks
During his keynote remarks at the TEAC Germany launch, Deutsche Telekom Senior Vice President for Strategy & Technology Innovation Alex Jinsung Choi highlighted the importance of stimulating the ecosystem to leapfrog toward the "next internet" – one that is even more connected, faster, and more reliable. As TIP Chairman Emeritus, he noted TIP's two years of tremendous growth following its launch at MWC in 2016.
In my own keynote speech, I underscored the urgent challenges for today's telcos and emphasized the need for collaboration across the industry toward new technologies and new business models. TEAC Germany will spur that collaboration, with startups gaining mentorship from the Deutsche Telekom technology team and global visibility across the TIP network, including during the 2018 TIP Summit in London this October.
At the event, Facebook's Min Jun also noted how connectivity helps build communities, and that a portfolio of technologies – including those cultivated within the TEAC ecosystem – can help efficiently improve global connectivity.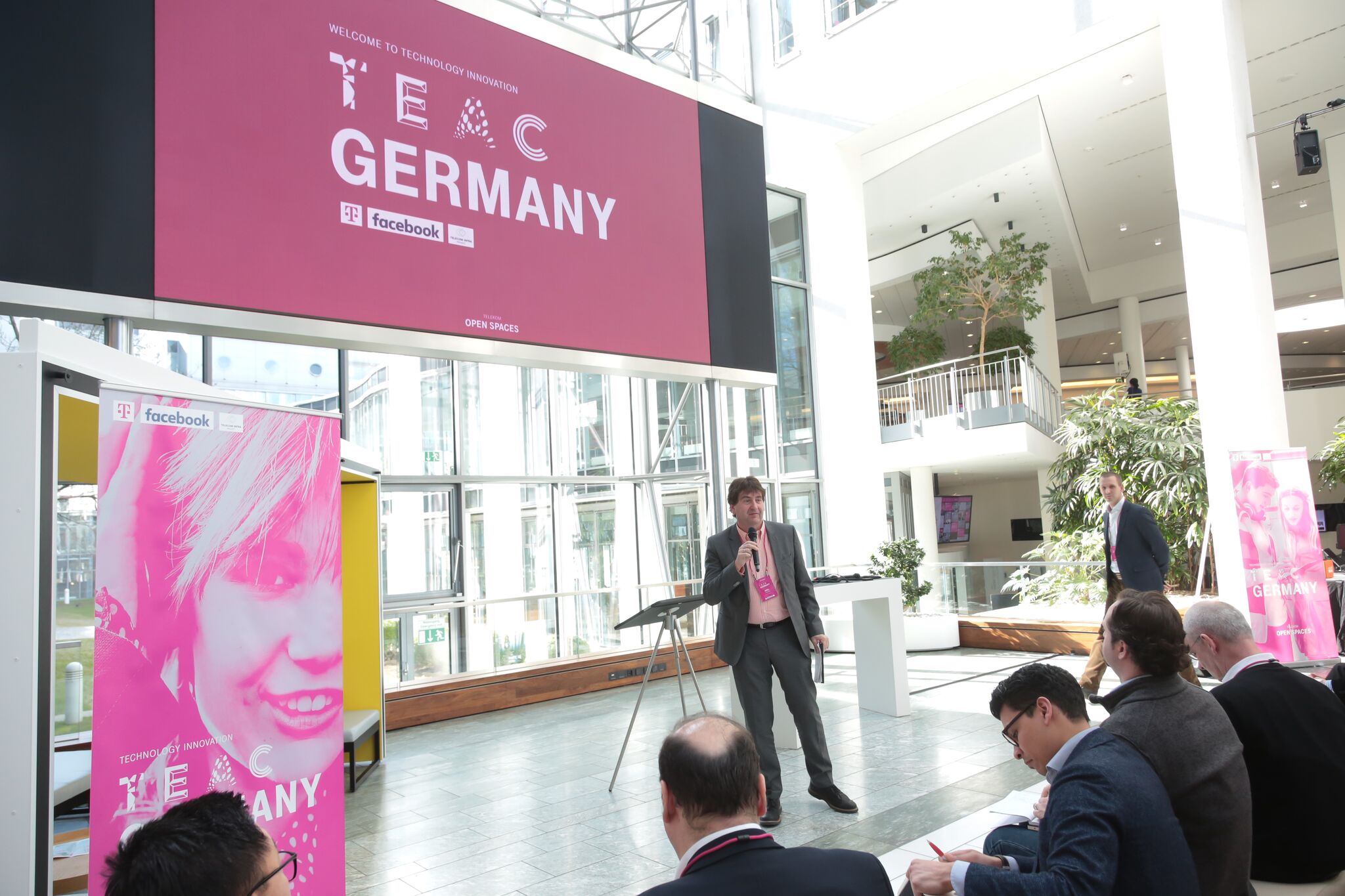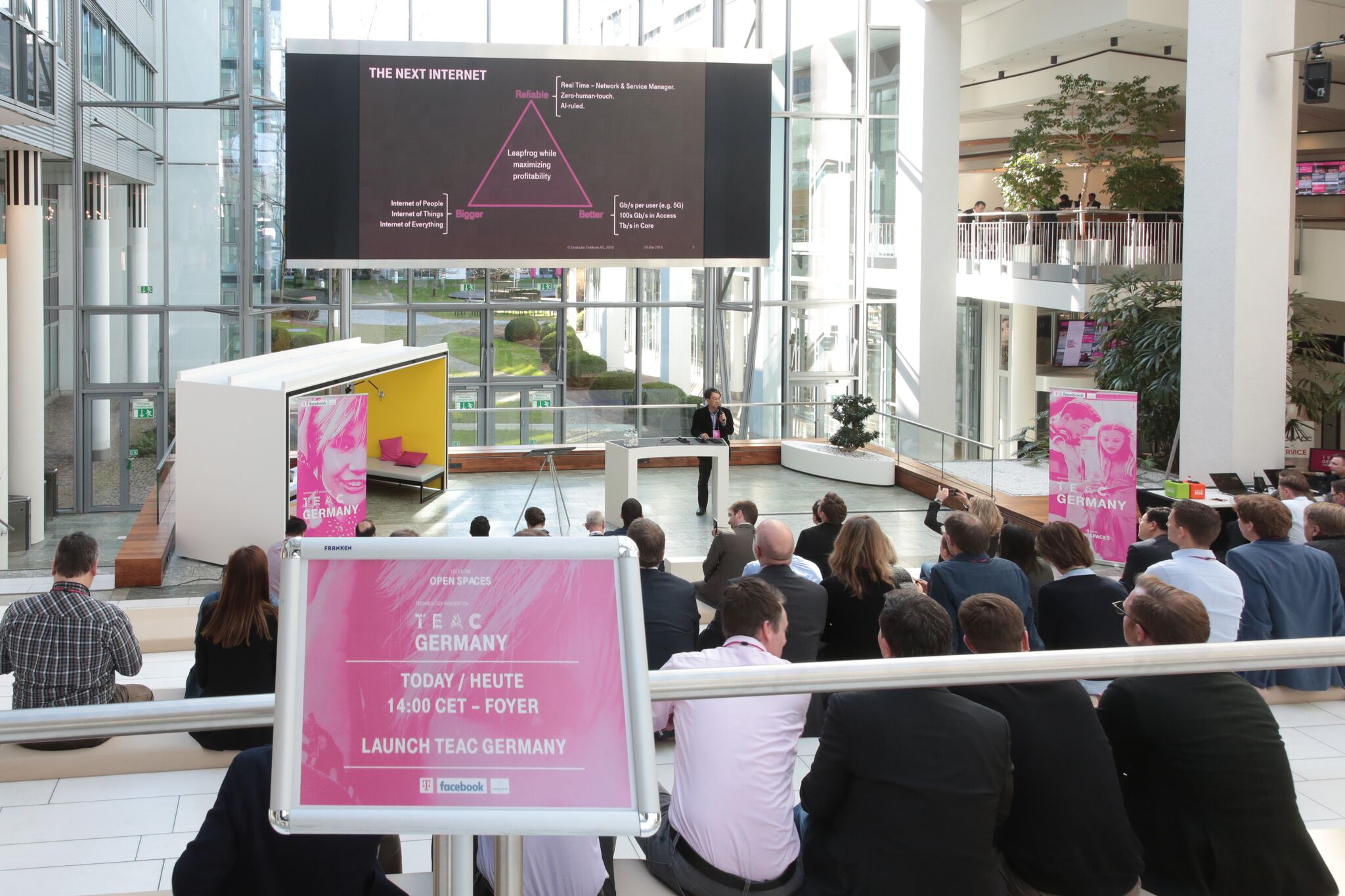 TEAC Germany VCs
As announced at MWC 2018, a group of German investors with a vision for deep tech have soft circled €100 million in venture capital funding, joining the global network of TEAC investors in the UK, France, and South Korea. These funds include Capnamic Ventures, Cinco Capital, Coparion, Freigeist, High-Tech Gründerfonds and Deutsche Telekom Capital Partners.
Read Deutsche Telekom's blog post about the TEAC event here.