8 things you can look forward to at TIP Summit '19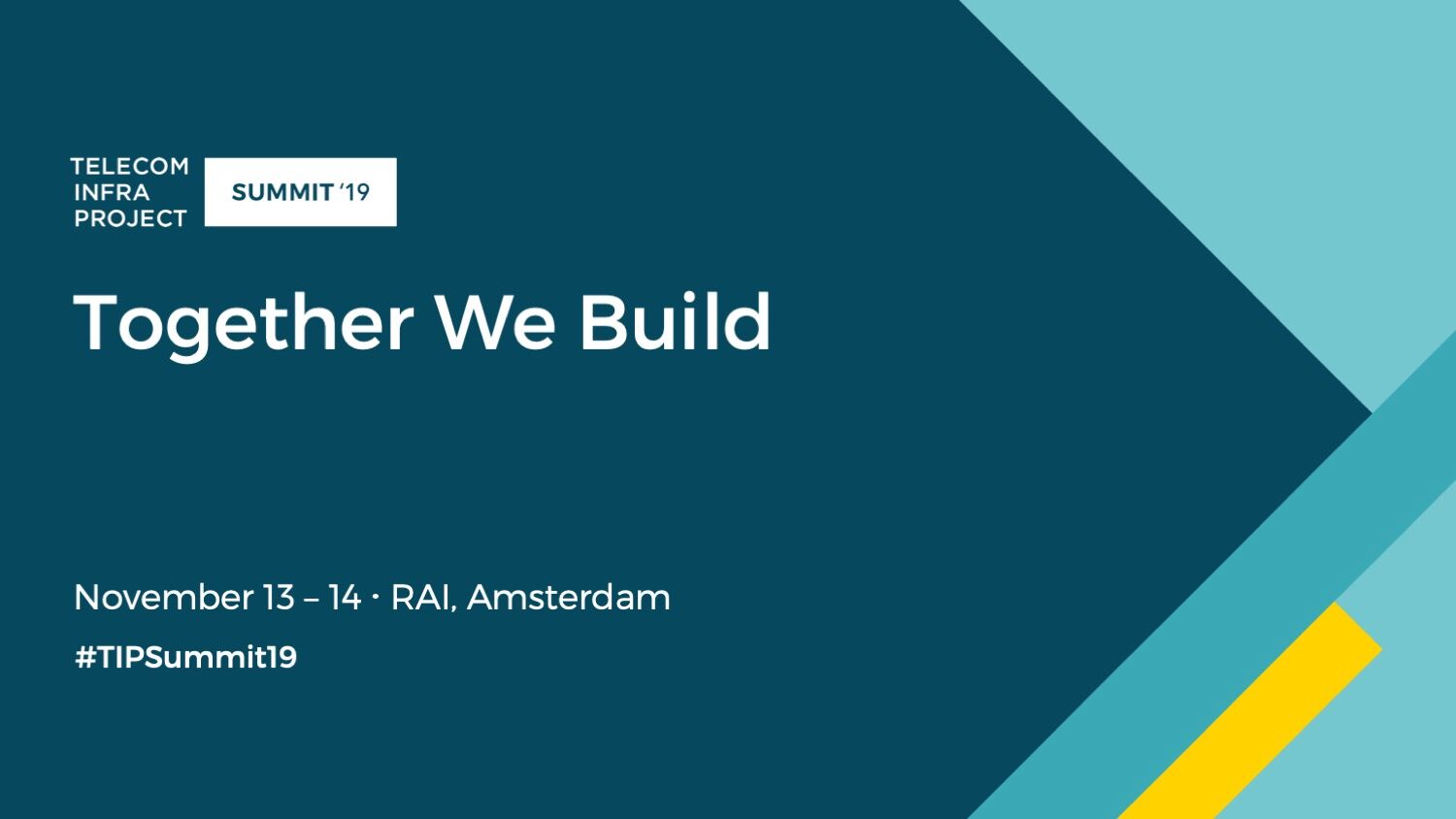 TIP Summit 2019 brings together industry leaders, business and engineering professionals, and the TIP community to explore the trends and technologies that are reshaping the telecom industry. Here are 8 ways to make the most of your Summit experience, if you are attending:
1. Visions for telecom's future on the main stage – Hear Telecom Tech CTO/CEOs from Telefónica, Vodafone, OfCom, Facebook, IPT Peru, Rakuten Mobile and more share their visions, lessons and business analysis for deploying the next generation of telecom tech.
2. TIP innovations demonstrated in the LiveLab: New for 2019, TIP Summit's LiveLab is an end-to-end network demonstration of advanced tech developed by TIP community members. The LiveLab brings OpenRAN, CrowdCell, vRAN Fronthaul, Open Optical & Packet Transport, WiFi, and EAD to life with an onsite network demonstration that presents disaggregated solutions. See TIP community innovations at work!
3. Technical deep dives in spotlight theater: Hear more about vital new telecom technologies such as mmWave, Open Cellular, Disaggregated Cell Gateways, Open Optical & Packet Transport, RAN, CI/CD, Open WiFi, and NaaS in these technical sessions.
4. Product discovery in the expo hall: Discover solutions from over 35 cutting edge companies demonstrating their latest product offerings, and some sneak peaks of future products. Hosting an exciting mix of startups to established manufacturers, the Expo Hall is your chance to meet the developers and explore the products that will build the networks of tomorrow.
5. Support diversity at the women in telecom tech lunch: Join us for an inspiring lunch on Day 2 and hear from a panel of women leaders who are driving innovation and success in the telecom industry. The panel, themed "Women Promoting Connectivity," will share success stories from female catalysts who are having an impact in the telecom space. Add this event to your ticket during the registration process. Learn more about the event here.
6. Socializing at the day 1 happy hour: After an exciting first day of TIP Summit presentations and demonstrations, it's time to relax! Join your fellow attendees, conference speakers, exhibitors and the event team for some networking at the Day 1 Happy Hour at the RAI Amsterdam.
7. Expand your network: Find new partners, new collaborators, new suppliers, and new customers! With over 1,000 global Telecom and Internet innovation professionals all in one place, TIP Summit is an ideal environment to broaden your rolodex! Catch-up with colleagues, and meet new connections throughout the 2-day event and at informal evening gatherings around the city.
8. Get inspired in Amsterdam: Amsterdam, one of Europe's capitals, has many attractions for visitors. Whether touring the famous canals by boat, or cobblestone streets by bike, visiting the Van Gogh or Rembrandt museums, experiencing the innovative dining scene, or relaxing in one of the open air markets, Amsterdam is the perfect host city for the global telecom tech community to congregate, network, and find new inspiration!
Join us at the RAI Amsterdam November 13-14. Grab your pass today!