6 Major Operators to Drive SDN for Transport Adoption and Acceleration Through the Telecom Infra Project
In the recent past, the telecom industry has gone through a significant transformation process triggered by Software Defined Networking (SDN) technologies. Standardization bodies, service and technology providers, have been working to define interfaces and build solutions that allow a progressive full automation of the network bringing higher business flexibility to the end customers. Technologies like SDN are even more critical now than ever with the ongoing 5G deployments. Nevertheless, in some areas, the convergence towards a unique standard solution and related interfaces is progressing slower than expected.
"The development and adoption of open interfaces is a key factor for the adoption of open and disaggregated technologies," said David Hutton, Chief Engineer at the Telecom Infra Project. "We are delighted to see such a strong pull of operators starting this activity and we encourage other to join and work with us."
Today, we are excited to announce together with Deutsche Telekom, MTN, Orange, Telefónica, Telia Company and Vodafone the creation of a new sub-group within the Open Optical & Packet Transport project group, called MUST (Mandatory Use Case Requirements for SDN for Transport). The main objective of MUST is to accelerate and drive the adoption of SDN standards for IP/MPLS, Optical and Microwave transport technologies.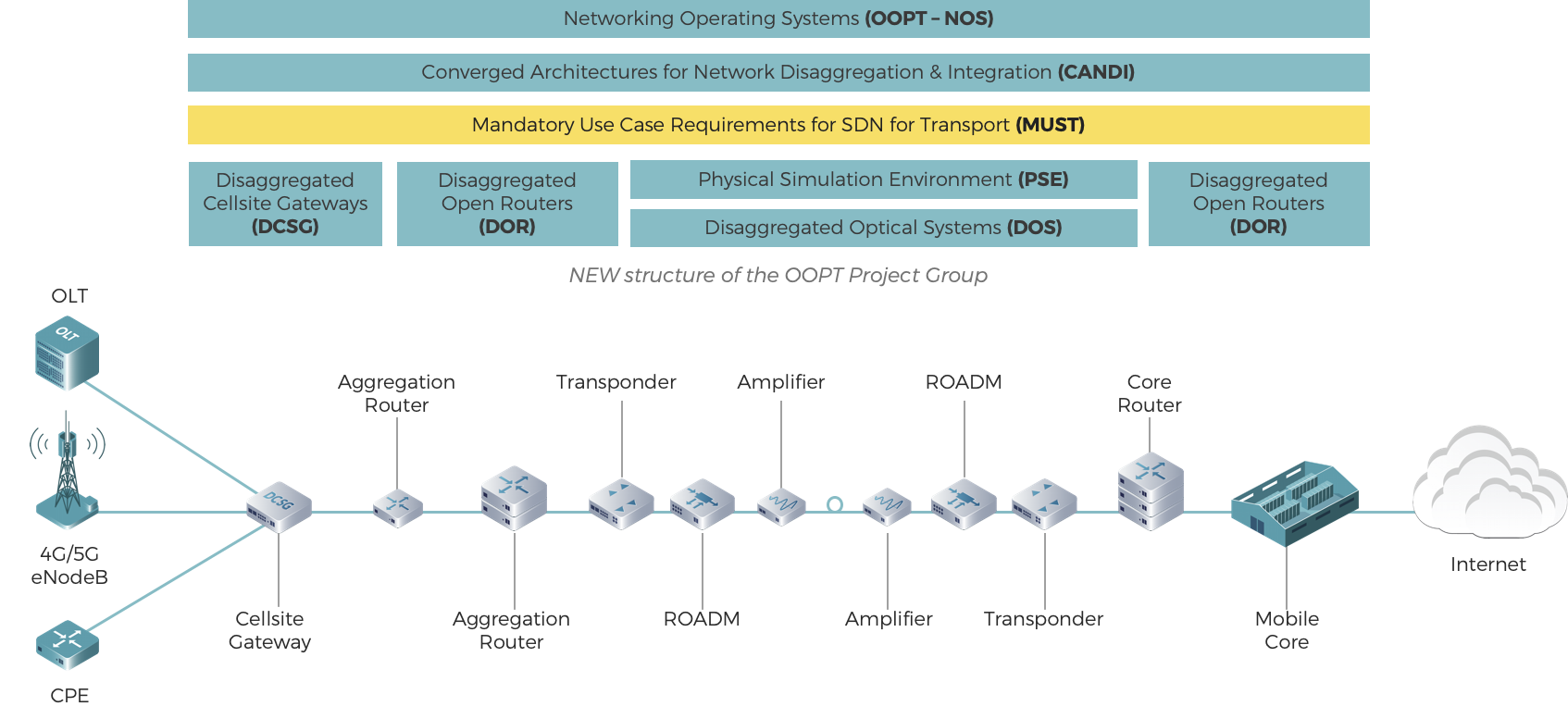 "We really think MUST is the right way to push the industry in the same direction and achieve a more agile standardization and implementation of an open Transport SDN architecture. The use-case methodology followed by the operators in MUST is key to define common requirements and technical specifications that will drive technology and service providers implementations moving forward," said Cayetano Carbajo Core, Transport and Service Platforms Director at Telefónica CTIO.
The new program, led by six tier 1 MNOs, will follow a use case driven methodology. Operators will define the use cases, their workflows and the set of data models needed to fulfil them which will be incorporated into specification documents that will drive technology and service providers implementations moving forward.
"We are excited to be among 5 other global tier-1 operators to write specifications for Open Transport Architecture," said Charles Molapisi, Group Chief Technology & Information Officer (GCTIO) at MTN. "Working together with standardization bodies such as ONF, IETF and Openconfig will ensure that we achieve vendor interoperability and standardisation of multivendor networks across our markets. This will go a long way to help us achieve our ambition of accelerating automation of the Transport network."
"Network automation is currently a transformation challenge. There are three stakes involved to reach this target and standardization is key: to get network elements openness, interoperability and to implement a flexible automation architecture," said Emmanuel Lugagne Delpon, Senior Vice President at Orange Labs Networks.
The operators have started this journey and will be publishing a white paper covering the high level reference architecture, interfaces protocols and data models required at each level and the use case methodology they will follow. The first use case specification document publication is expected in November including the first set of initial use cases.
"We are delighted to be part of this new initiative and drive SDN for Transport adoption together with such a strong quorum of operators," said Johan Hjortås, Head of Transport Network Strategy and Architecture at Telia Company. "We encourage other operators to join this journey and work closely with us."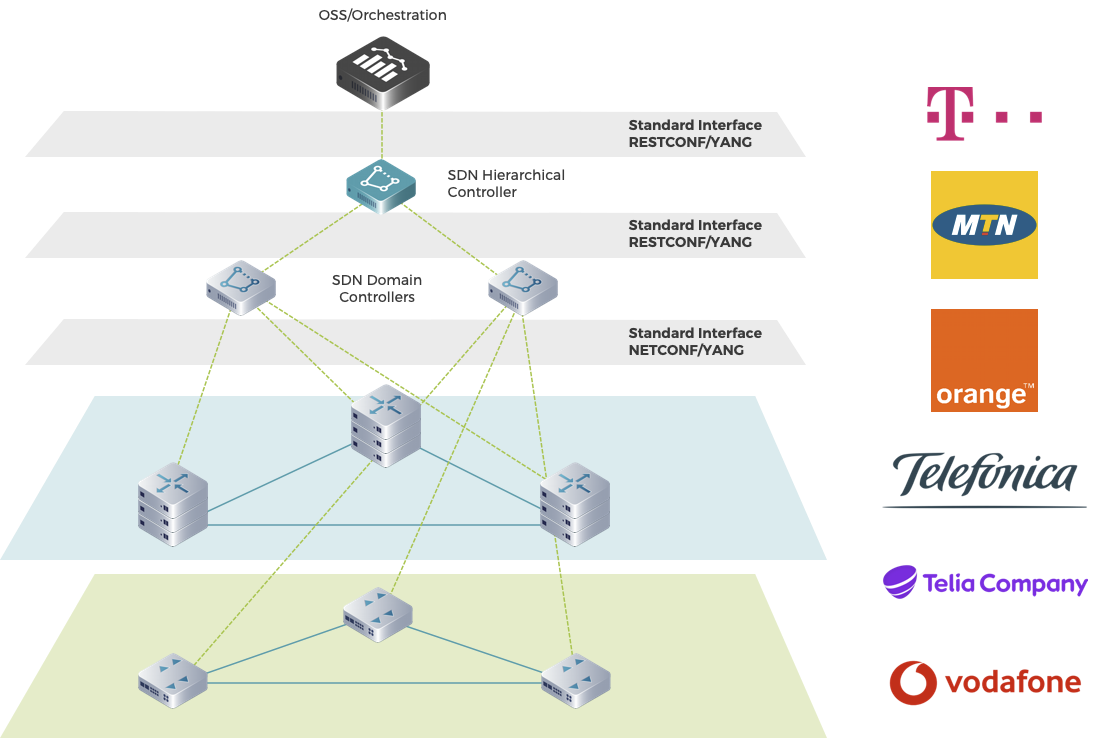 "MUST represents a great interactive and collaborative forum for operators, which share the same architectural and implementation needs to cope with the specificity of a transport network," said Santiago Tenorio, Head of Network Architecture at Vodafone Group and Chairman of the Board at TIP. "This new sub-group offers an open environment for any operator in which they can contribute by adding new use cases based on their requirements and the needs of their customers."
About the Telecom Infra Project
The Telecom Infra Project (TIP) is a global community of companies and organizations that are driving infrastructure solutions to advance global connectivity. Half of the world's population is still not connected to the internet, and for those who are, connectivity is often insufficient. This limits access to the multitude of consumer and commercial benefits provided by the internet, thereby impacting GDP growth globally. However, a lack of flexibility in the current solutions – exacerbated by a limited choice in technology providers – makes it challenging for operators to efficiently build and upgrade networks. Founded in 2016, TIP is a community of diverse members that includes hundreds of companies – from service providers and technology partners, to systems integrators and other connectivity stakeholders. We are working together to develop, test and deploy open, disaggregated, and standards-based solutions that deliver the high quality connectivity that the world needs – now and in the decades to come. Find out more: www.telecominfraproject.com