As 2019 comes to a close, we'd like to thank the TIP Community for their support and participation in making this an exciting and impactful year for Telecom Infra Project. To celebrate, we're taking a look back on our favorite highlights and accomplishments from 2019.
TIP at MWC Barcelona 2019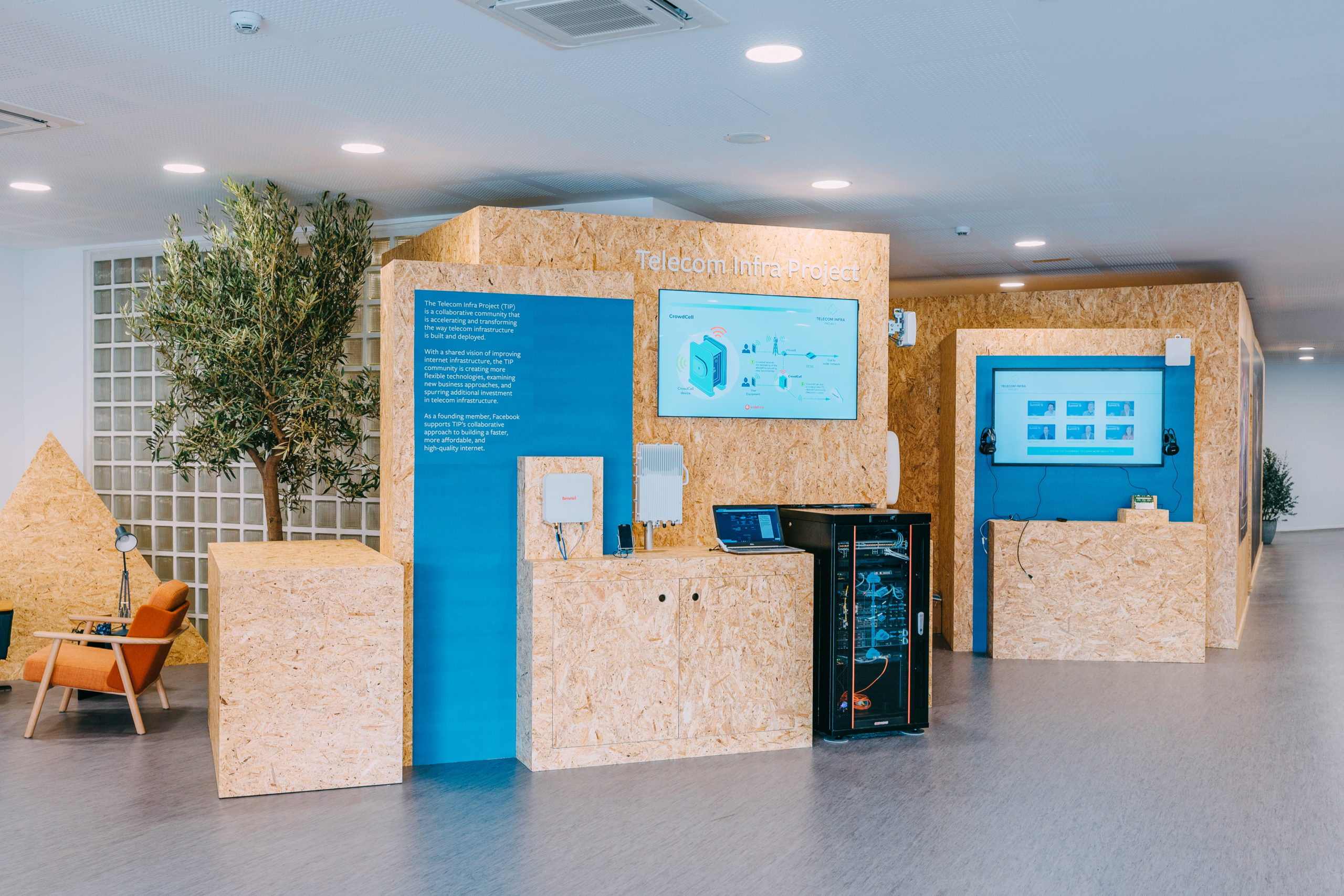 TIP returned to Barcelona in 2019 to highlight the progress toward faster, more affordable, and more resilient networks. We unveiled our first end-to-end network demonstration and hosted a series of face-to-face project group gatherings, including the launch of two new groups — OpenRAN 5G NR & Wi-Fi.
TIP Regional Summits Around the World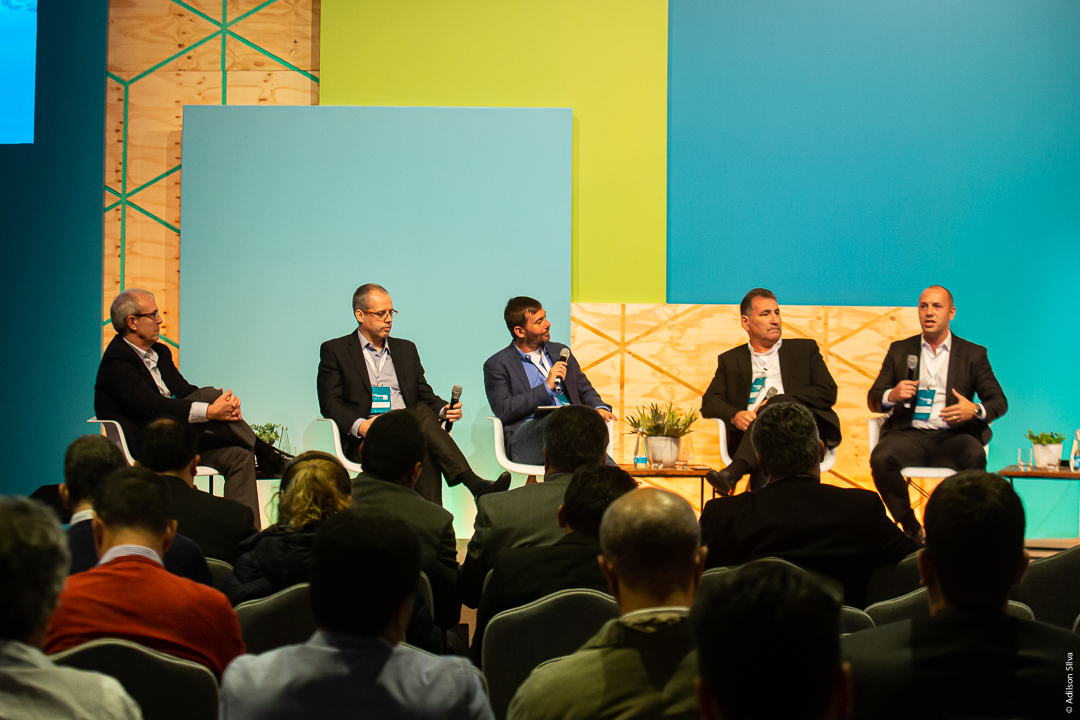 In June, TIP hosted multiple gatherings around the world as part of its TIP Regional Summit series. These events aimed to expand the growing TIP community by engaging dynamic industry players and connectivity stakeholders from key regions, including LATAM and APAC.
TIP Summit '19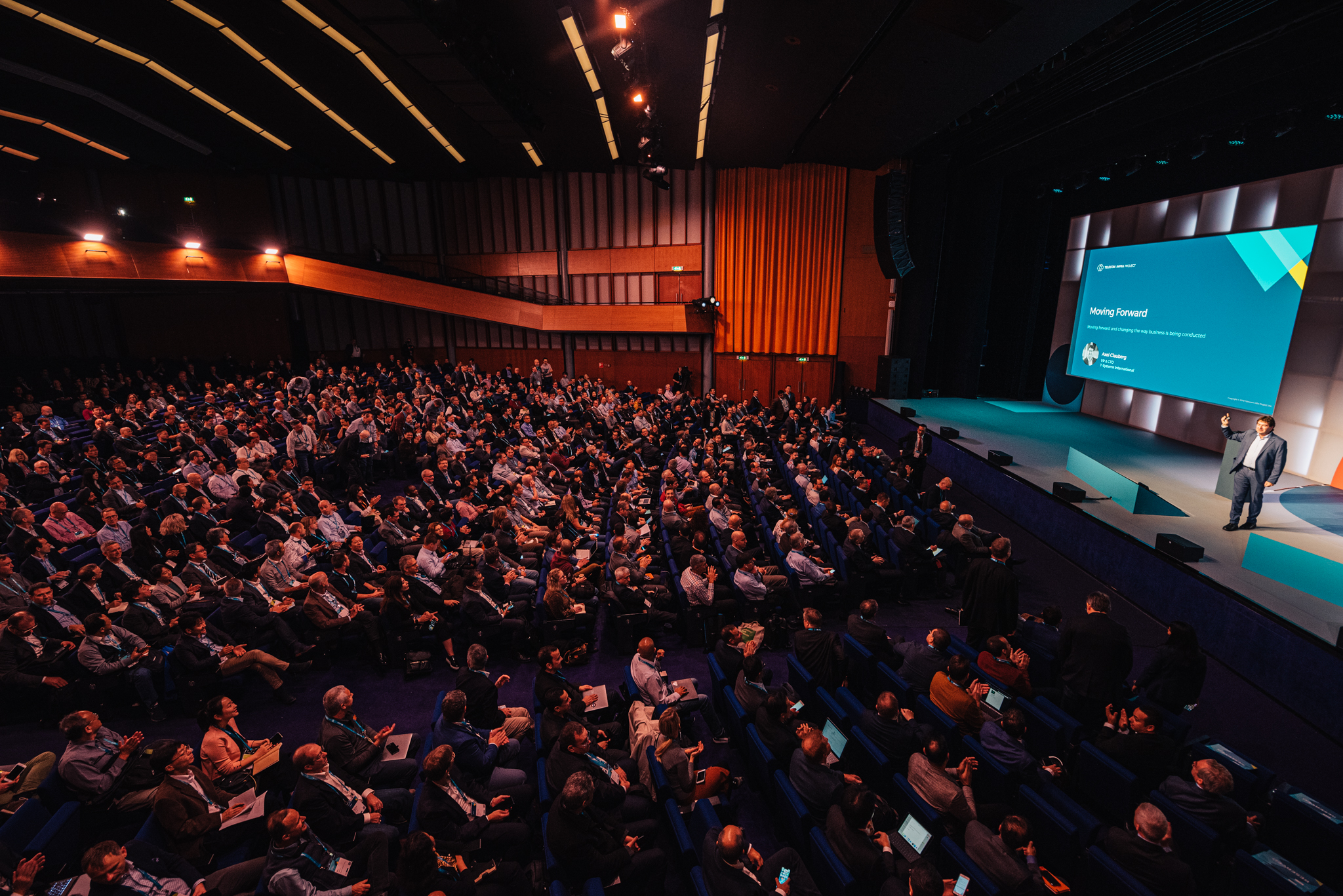 In November, our 4th annual TIP Summit took place in Amsterdam, where industry leaders, business and engineering professionals, and the TIP community gathered to explore the trends and technologies that are reshaping the telecom industry. Visit our TIP Summit '19 event page to watch sessions from the Main Stage and Spotlight Theater.
Launch of TIP Exchange at TIP Summit '19
This year at TIP Summit '19, we launched a marketplace designed to help industry players find products and solutions validated by the TIP community, featuring 45 solutions from 28 TIP member companies. TIP Exchange brings together the ecosystem to drive new connectivity solutions to market, and we are excited to see it grow in 2020 — visit TIP Exchange on our website.
Project Group Highlights
It has been a busy year for our project groups working to build innovative products to drive the telecom industry forward. Below we highlight the many developments achieved in 2019 and the exciting advancements to come, from a handful of our project groups:
PlugFest 2019
The PlugFest Project Group launched this year, initially focused on two domains: S1 interoperability in June, and Transport (DCSG in particular) in October and December. PlugFest allows Solution Providers to test their equipment in an end-to-end environment and, in turn, verify the readiness of the solution for real-world scenarios.
Additional PlugFests are in development for 2020. The first will focus on Ultra Rural Site Solution, which will allow Solution Providers to test the suitability of their solution when integrated into a complete site solution. The second, called TIP 4G/5G RAN, will focus on testing the interoperability between commercially available RU, DU, and CU, which will validate the solutions of OpenRAN.
mmWave Networks
mmWave expanded its work this year by kicking off a Smart City Connectivity track. The track will define smart city connectivity requirements for the mmWave spectrum from the perspectives of service providers, municipalities, public services, and other interested parties. The track will propose specifications and develop proofs of concept to demonstrate how smart city services can be delivered more effectively and at a lower cost.
The Channel Sounder Program participants completed the first round of measurements and has begun work on a Channel Propagation Model for Urban Outdoor Environment at 60 GHz.
In October 2018, Deutsche Telekom announced the issuance of an RFI for 60 GHz Fixed Wireless technology. The results of the RFI were shared with the TIP community and publicly at TIP's Regional Summit in Singapore in June 2019, further advancing progress toward gigabit connectivity.
In 2020, the Channel Sounder Program will kick off phase 2 of the program, publish a white paper summarizing the group's measurements and conclusions, and publish a new Channel Propagation Model for Urban Outdoor Environment at 60 GHz. The project group will also publish white papers summarizing their technical validation and CPE activities. The Smart City Connectivity track of the project group will continue to develop an integrated street asset and best practices materials for smart city deployments.
Open Box Microwave
Open Box Microwave kicked off at MWC in Barcelona and has been making progress on a technical specification of a unified transport solution to combine microwave and router functionality to meet seamless transmission based on wireless conditions and traffic requirements. The group participated in TIP Regional Summits held in LATAM and APAC in June 2019, and at TIP Summit '19 in Amsterdam, engaging with new potential partners in the regions.
In 2020, The group is preparing to publish the technical specification for the unified transport solution and begin making progress on developing a prototype.
Open Optical Packet Transport (OOPT)
The OOPT Project Group made many strides in 2019! Since the formation of the OOPT Project Group in 2017, several leading service providers, technology providers, and technologists have collaborated on key initiatives, enabling a more open and disaggregated network infrastructure. This has allowed more flexibility and a wider range of technological choices when building and operating telecom networks.
The project group has been working on many technologies, from open transponders, to disaggregated cell site gateways, software abstraction interfaces, simulation tools and more. In addition to the 12 new software and hardware vendors committed to develop solutions compliant with the technical specification, Telefónica has announced the first DCSG commercial deployments.
Other operators like Vodafone, TIM Brasil, Airtel, and MTN are announcing DCSG lab and field trials. OOPT is also announcing the first GA versions of DCSG from ADVA, Infinera, Edgecore Networks, Delta Electronics, and Ufispace, only one year after the first vendors committed to develop these solutions. See more on this in the DCSG blog post.
In addition, we are introducing a new project for an optical transponder 400G capable, open and disaggregated. Four Tier 1 operators including Vodafone, Telefónica, Deutsche Telekom and Telia Company, have defined the specification which and submitted as a contribution to the project group, this is currently under review. As next steps, the operators will start to engage with key players in the optical disaggregated industry with the intention to produce solutions that meet the specification.
In 2020, a new sub-group is developing, called OOPT-NOS, it will play a major role in advancing project group goals. OOPT-NOS will host an Open Source Network Operating System (NOS), codename Goldstone, to accelerate innovation in the open optical and transport network space. The objective of this activity is to have an open source NOS across the different OOPT hardware platforms, starting with DOS platforms Cassini and Galileo. Goldstone is based on SONiC and ONL, including our work on the Transport Abstraction Interface (TAI). Goldstone will be contributed by NTT Electronicsin the first half of 2020.
Edge Application Developer (EAD)
EAD made significant progress this year from its launch at TIP Summit '18 in London. The group co-organized two Hackathons targeted for game developers at the Facebook Campus in Menlo Park and SK Telecom in Seoul. At TIP Summit 19′, the group presented a live augmented reality demo from a startup company based in Poland called Upside Lab, that showcased the power of edge technology.
In 2020, the Edge Application Developer community hopes to expand the current scope to target a broader audience that can contribute to its present work, including new operator-driven use cases, startups, and developers.
Wi-Fi
The TIP Wi-Fi Project Group kicked off this year at MWC Barcelona in February and has since progressed to establish a current active community with multiple workstreams covering Managed Wi-Fi, Offloading and Onboarding, and Backhaul. The group participated in all significant TIP events, including the Regional Summits in LATAM and APAC, and TIP Summit '19 in Amsterdam, with keynotes, panel sessions and live demos showcasing the group's work. Currently, the project group has two main subgroups: Managed Wi-Fi and Wi-Fi Mobile Convergence.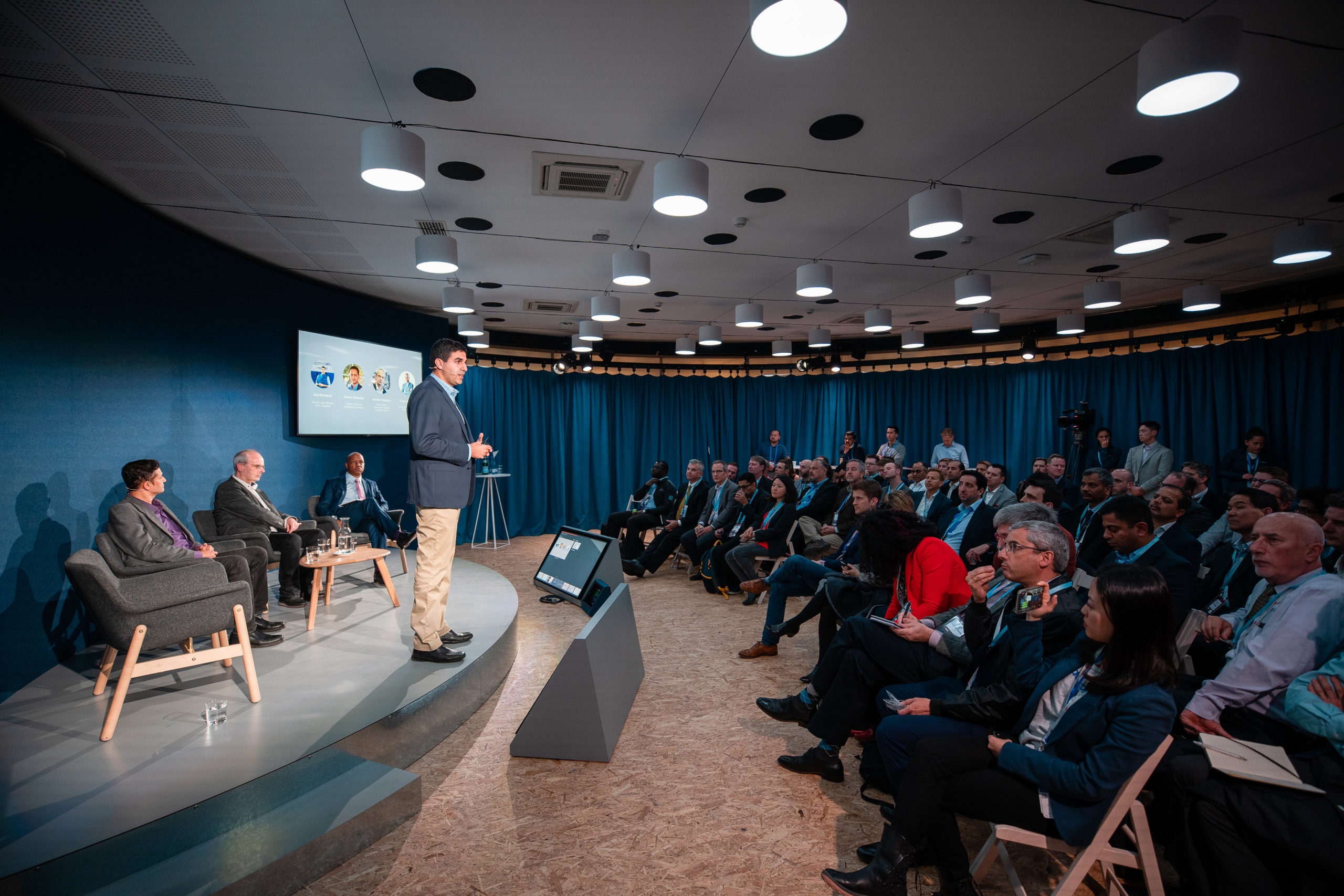 OpenRAN
OpenRAN technology has entered an important phase of RFPs and field trials this year. Important developments include Vodafone and TIP announcing extending trials to the UK, DRC, and Mozambique, and welcoming Rakuten Mobile as a collaborator.
In 2020, the OpenRAN Project Group is looking forward to more field trials in APAC and other regions with more operators coming on board to support the OpenRAN mission.
OpenRAN 5G NR
The OpenRAN 5G NR Project Group launched this year, collaborating with Sprint to release the draft technical specifications for a sub 6 GHz, n41 spectrum, white box 5G NR base station to define an open and disaggregated RAN platform based on commercial off-the-shelf (COTS) components and disaggregated software. Additionally, Vodafone completed a 5G RFI, sharing the results with the TIP Community at TIP Summit '19 in November. In 2020, the 5GNR project group is looking forward to sharing the latest developments at MWC 2020 in February.
vRAN Fronthaul
vRAN Fronthaul completed its first track at BT, CableLabs trial, and TIM Italy trial. The vRAN Fronthaul Project Group has published a new white paper highlighting the key learnings from four TIP Community Lab trials focusing on operator-sponsored use cases by Airtel, BT, CableLabs, and TIM. The ongoing lab trials and early results indicate the technical feasibility of multi-vendor virtualized RAN solutions over non-ideal transport such as DOCSIS networks, Ethernet, G.Fast, GPON, and microwave.
OpenCellular
OpenCellular (OC) has continued its momentum with production across multiple service providers in various African countries and numerous community networks in Latin America and Africa. OC is now live in multiple countries, covering 250,000+ uncovered population, with over 60+ sites using OC-SDR and OC-2G in both operator model (AMN: MTN and Orange in DRC, Liberia, Cameroon and Nigeria) and community model (DRC and Colombia).
The project group also announced the second wave of recipients of OC Grants, with four applicants nominated from Tanzania, Argentina, Indonesia, and Uganda, enabling connectivity in rural communities.
Additionally, GSMA awarded Nuran Wireless £330,000 to connect deep rural communities in Ghana with Vodafone. A significant number of sites will be using OC, for small/medium rural communities. This is first time a TIP-based technology proposal has been awarded funding for deployments with Tier-1 by GSMA.
In 2020, the first large-scale community network deployment in Africa is anticipated to bring connectivity to hundreds of thousands of people in unconnected areas. Our hope this year is to establish general availability of the OC platform via community cellular networks.
Non-terrestrial Connectivity Solutions (NTCS)
Co-chaired by Telefónica and Vodafone, NTCS is the latest project group to join the TIP Community. The project group kicked off at TIP Summit '19, where TIP members and interested parties gathered to discuss the project group's structure.
Leading members of NTCS are planning the first official project group session to convene with members and finalize the project specifications and next steps early next year.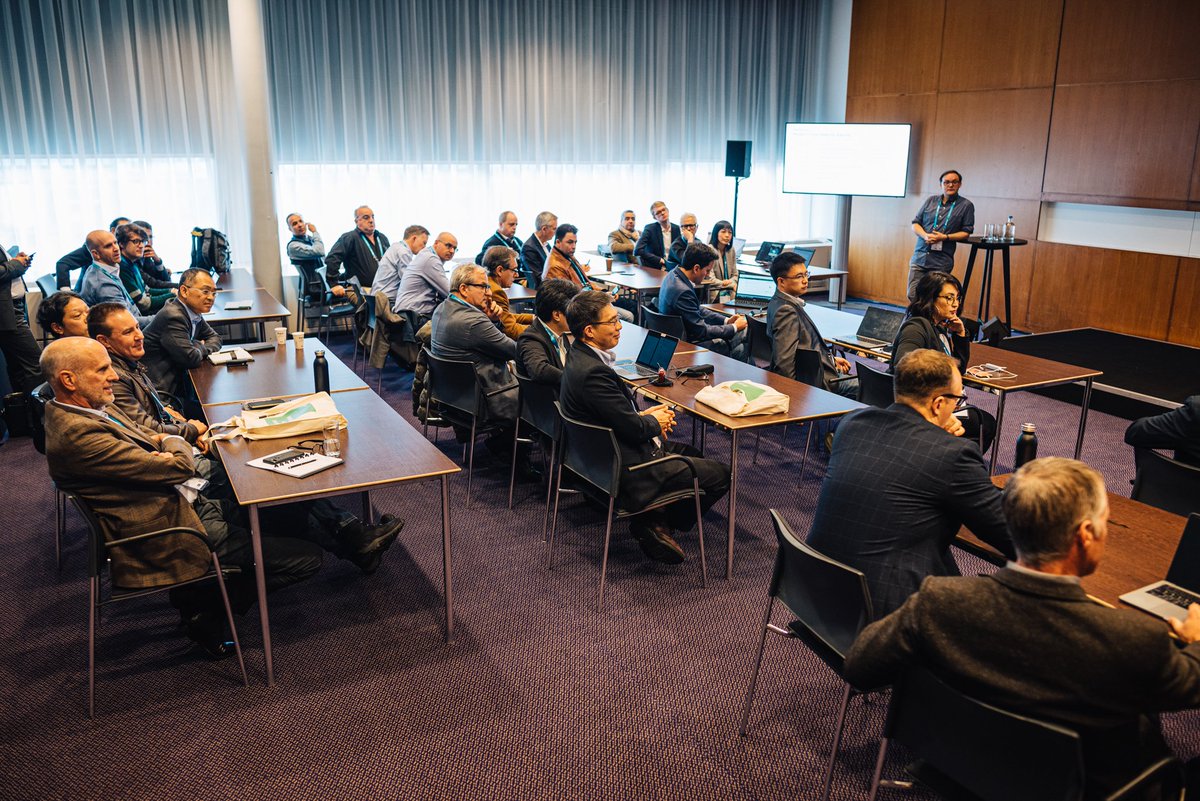 About TIP
The Telecom Infra Project (TIP) is a collaborative telecom community. Launched in February 2016, TIP was started with the goal of accelerating the pace of innovation in the telecom industry.